The Scottish Charity Awards!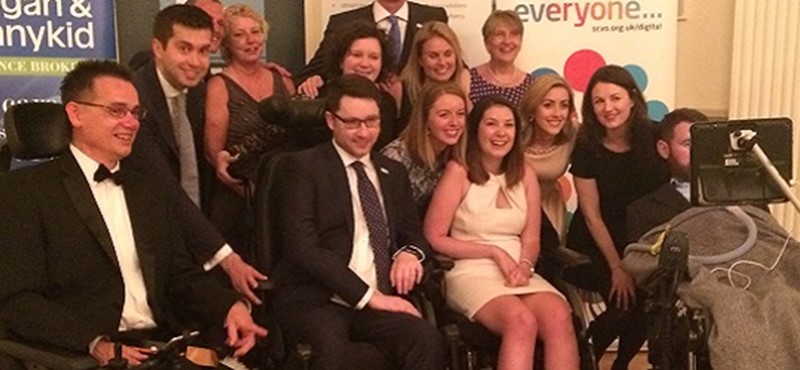 What an evening! Last night we attended the SCVO Scottish Charity Awards to celebrate the incredible work carried out by charities all across Scotland. It was an inspiring night, and we couldn't be happier to celebrate alongside Disabled Access Day, winner of the Cracking Campaign Award!
The evening kicked off with a fantastic welcome from Shulah Allen, SCVO Convener, followed by an address from Angela Constance MSP, the cabinet secretary for communities, social security and equalities. Already the anticipation was building as we tucked into an impressive dinner with all of the other finalists.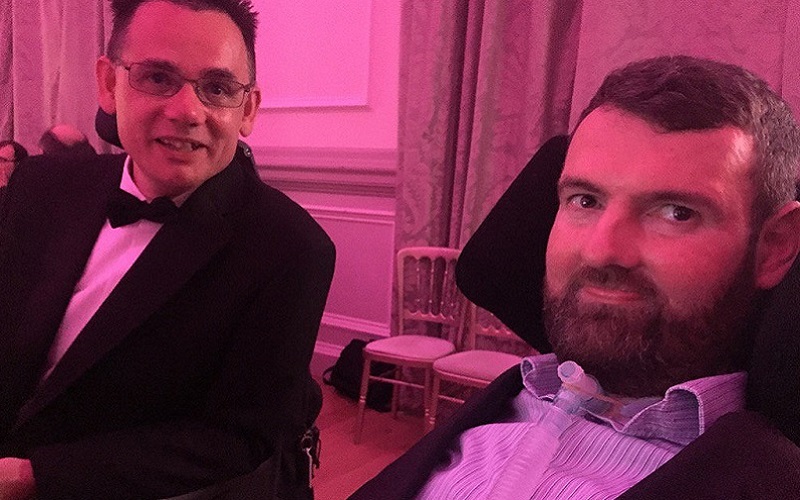 After the last plates were cleared, our host for the evening Kaye Adams took to the stage. Up first was Cracking Campaign, an exciting category recognising the activities going on at the heart of Scotland's third sector. Disabled Access Day was shortlisted alongside four other inspiring campaigns including Enable Scotland's 'Stop the Bus' campaign.
The category sponsor, SGN, made our night when they read out Disabled Access Day as this year's Cracking Campaign winner! Paul Ralph, Founder of Disabled Access Day and Access Director at Euan's Guide, took to the stage with Euan to receive the award as the crowd cheered.
'Never in my wildest dreams, but always in my wishes, did I imagine people across the UK and beyond would engage in the spirit of Disabled Access Day 2016 so fully and with such fun.' – Paul Ralph, Founder of Disabled Access Day.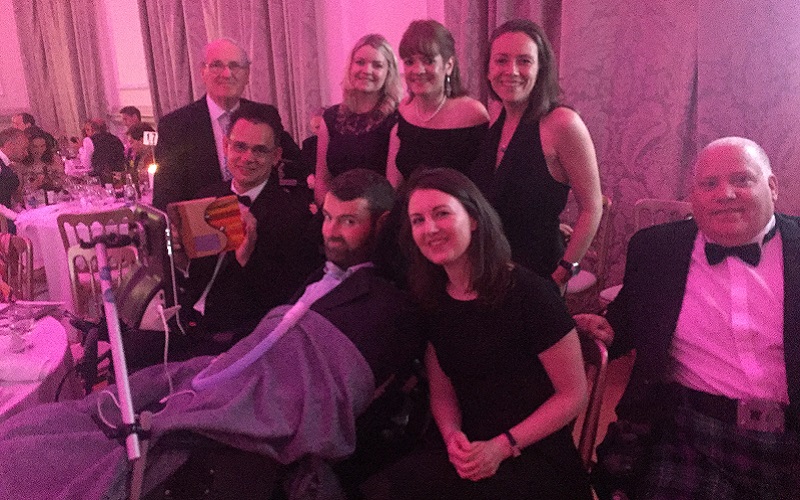 The night continued with an emotional acceptance speech by Lucy Lintott and Gordon Aikman, the first ever joint winners of the Charity Champion Award. Both winners have together raised over half a million pounds for MND research, and it was with great delight that Lucy went on to win the Scottish Charity Awards People's Choice later that night! It comes as no surprise that the Euan's Guide and MND Scotland tables side by side were full of energy and smiles for the rest of the evening.
A big thank you to all of you who supported Disabled Access Day and voted for Euan's Guide, you've made our year!