Tips for Working at Home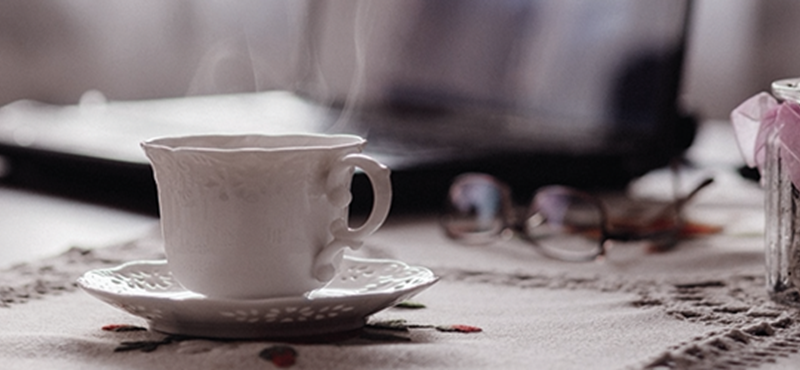 Claire D'All, Zoe MacLean and Kayleigh O'Neill are here to share their tips on how they successfully work from home. They talk about keeping a routine, having an organized space and always having a snack nearby!
What does your routine look like when working from home?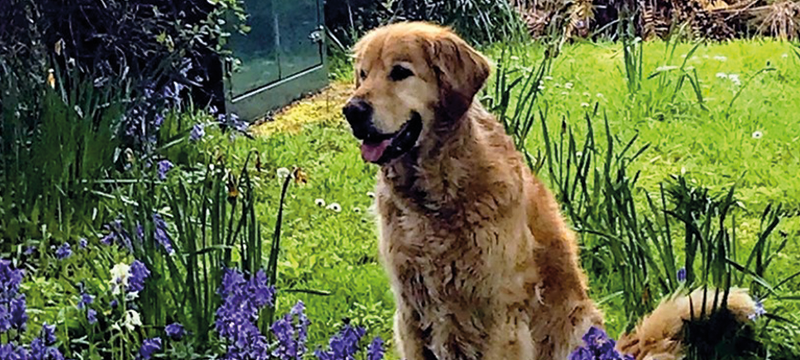 Zoe says "I normally do some stretches and exercises in the morning to try and loosen myself off. My condition means that without regular movement my muscles are very tight and this can become quite painful.  Once I have done some exercises, I usually have quite a light breakfast with some fruit and porridge or cereal before I start work." When it comes to working, she enjoys 'being part of a mid-morning video call with the rest of the team as it is good to catch up with everyone even though we are all in different places. We all discuss what we have been doing that day.' After doing some work in the afternoon she takes her dogs Remus and Alfie out for a walk to get some fresh air. Kayleigh believes "it is important for me to stay in a "normal" work day routine as much as possible. Although I do not have to get up and ready to commute via public transport, I still like to get up at my usual time, stretch, shower, have breakfast and a coffee so to put me in the work mindset."
How does the flexibility help you?
"I quite often do more work in the evening if I have something to finish off so I quite often split my day up like this as I can concentrate better for shorter spells and I don't get overtired. Obviously everyone is different and has different working patterns." Claire told us, "I'm really lucky to have my carers coming in to support me during the day and that adds a bit of a routine. My day is fairly similar to any normal day in the past, apart from the fact I can't leave the house unless it is for a walk. Due to my health there are some days that I wake up and go back to sleep for a while. This is normal for me though but, is happening more just now due to not really having to go anywhere." 
What are your set ups like?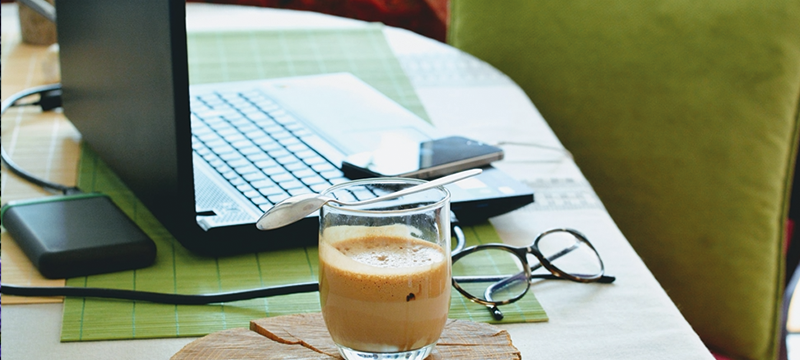 Zoe says "I usually work in my room along with my two Golden Retrievers for company. I sit with my laptop on a beanbag tray on my knee so that I don't need to bend over. Sometimes whilst I work, I enjoy listening to music - this could be a local radio station or one of my favourite artists." 
Claire tells us "I am always on my laptop as it is the only thing (as well as my phone) that I can physically use myself without assistance. When I'm working, I sit in the kitchen, which is also good for getting snacks whenever you like. I feel having different spaces puts me in work mode and fun mode, not that my work is not also fun!" Kayleigh agrees with Claire, "When working at home it is important if you can to create a separate work space and relaxing space so you don't feel that work is taking over your life, or that you are distracted by your TV or books whilst you're working. I have a laptop stand and use a Bluetooth keyboard so I am not hunched over a laptop and it makes me feel like I'm at work with this set-up. I don't like working in silence though so like Zoe I listen to some music or turn on the radio!"
How important are snacks?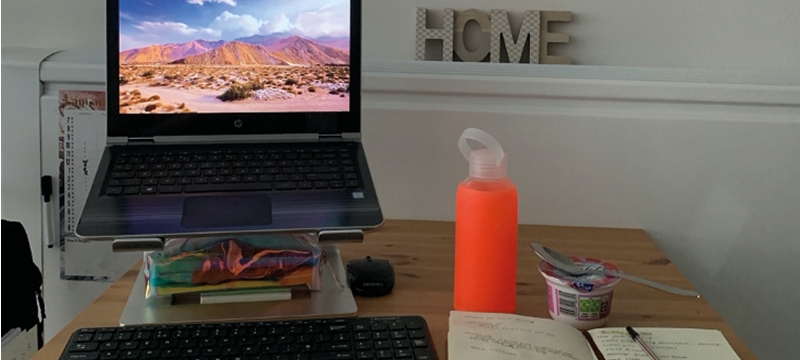 "Snacks are a very important part of my day!" Zoe confirms. "I like to have something to eat beside me whilst I'm working to keep me going. What I might have to eat can vary from day to day. Sometimes I will have some fruit or some crisps, or maybe some chocolate. I always try to make sure that I drink plenty of water to stay hydrated too! Again this may vary depending on what your individual tastes are. Everyone has their own favourite snack!" Claire also shared her favourites; "Due to my health I eat little and often anyway, but before I self-isolated in the house I made sure I had plenty of snacks ready. It was great as well, with Easter just around the corner there were lots of snacks to choose from. Have you tried the chocolate orange mini eggs? If you are able to get to the shops or can get someone to do for you, I highly recommend them as they're delicious!"
More tips from Claire, Zoe and Kayleigh
Staying motivated, taking breaks and communicating with your team