Titanic Belfast - Museum accessibility and architecture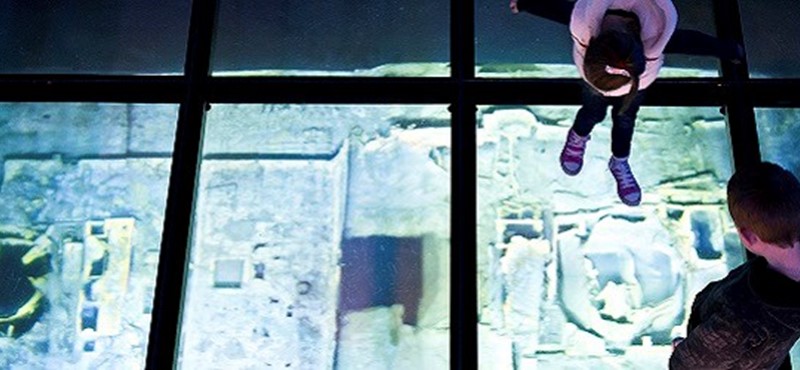 It's the largest Titanic visitor experience on the planet, and it's located on the very spot where the ship was designed, built and launched in 1912. Titanic Belfast is a striking six-floor building featuring nine galleries that explore the sights, sounds, smells and stories of the Titanic, as well as the city and people that made her. We were curious to find out how accessible the World's Leading Tourist Attraction is, and here's what we discovered!
Titanic Belfast is described as an 'architectural triumph' and is designed to look modern and attractive throughout. We're interested to find out how you have incorporated accessibility into this design?
Accessibility is a very important part of our design and has been a key consideration from initial concept. All circulation spaces, the surrounding plaza and the galleries are fully accessible, and fits in with the overall experience.
The museum is described as a 'multi-sensory' exhibition. How are the different senses engaged, and what does this add to the experience?
The Experience engages all the senses from tactile touchscreens, hands on activities and handling collections to sound effects and auditory stimulation, including the voices of survivors, Morse code messages and ambient sounds of shipyards and sailing vessels. Not only does this immerse our guests in the experience but it also increases the accessibility of the information available for a range of learning styles, for example, for guests who are not native English speakers or have a cognitive disability or living with dyslexia.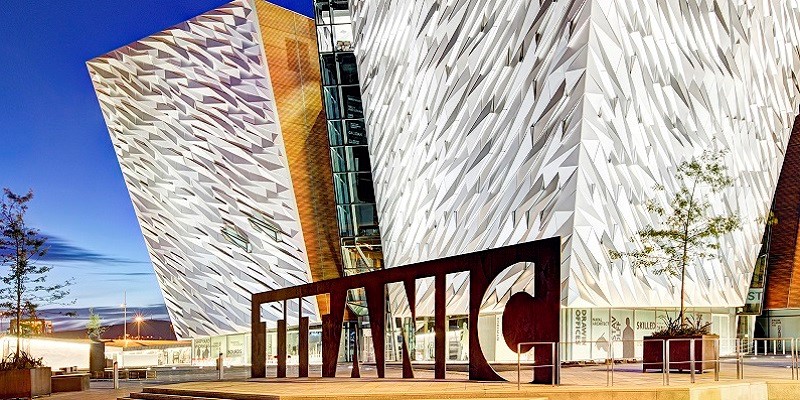 This museum and its exhibits are very visually striking. How have you designed the experience for Visually Impaired people to enjoy the story of the Titanic? Is the architecture of the building described and featured in the narration?
Titanic Belfast has a lot to offer those living with visual impairments. To compliment the Titanic Experience, we offer a multimedia audio guide that describes the visuals internally and externally and also elaborates on the text in galleries.
In addition to this, the use of bright lights, sound effects, contrasting text on panels, tactile areas, as well as narration and voice overs, ensure that the galleries are accessible to those living with visual impairments.
The building itself, and the story behind it, is described in our Discovery Tour. This is an hour walking tour where guests living with visual impairment can listen to detailed descriptions of the interior and exterior of the building, as well as getting a feel for the innovation and inspiration behind our iconic building.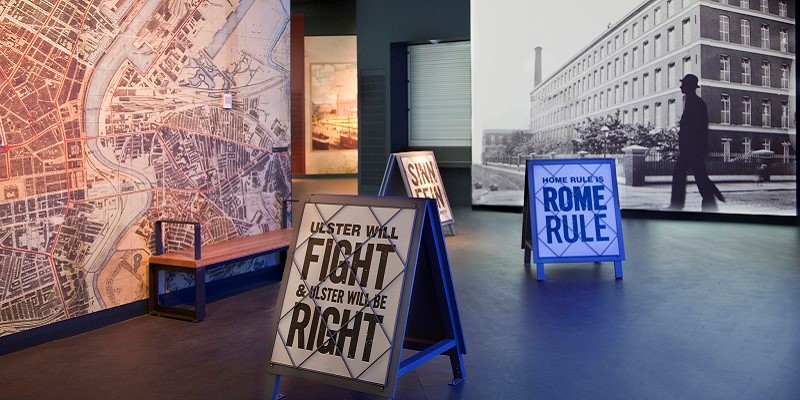 How much training do your staff undergo in relation to accessibility and inclusion when they join the team? What does this involve?
During induction, Titanic Belfast staff complete role specific accessibility training. There are options for staff to take part in Disability Awareness Training, as well as specific disability training for example Dementia Awareness and Autism NI Impact Award.
We also believe in inclusion within the recruitment process and over the last year, we have partnered with Orchardville Society, which works with over 250 young people and adults with learning disabilities to prepare them for employment and greater independence.
What is the most creative way you have made an exhibit or display more accessible and inclusive?
Titanic Belfast aimed to make 'Race to the End of the Earth', which followed in the footsteps of Scott and Amundsen's trek to the South Pole, our most accessible temporary Summer exhibition to date with a range of different trails.
The team developed both a sensory table and a focus trail which improved the experience for any visitors living with learning difficulties, especially Autism. The sensory table was themed on one of the dioramas in the exhibit and held a number of items that served as a handling collection.
The Focus Trail was designed to not only engage children but also to focus the attention of children with autism so that they could process what they are experiencing in a manageable way by focusing in on the detail.
We also partnered with Autism NI and created a bespoke opportunity for those living with Autism to experience the exhibition before the general public. Following the success, we hosted several further private Autism Friendly Session. To further support this partnership, front-line staff took part in Autism Impact Training in November and are working with the charity to introduce initiatives to enhance our Autism friendly offering.
For those living with visual impairments, we described and recorded the exhibit using RNIB labelling devices (also known as pen friends) so guests were able to interact with and guide themselves through the Experience.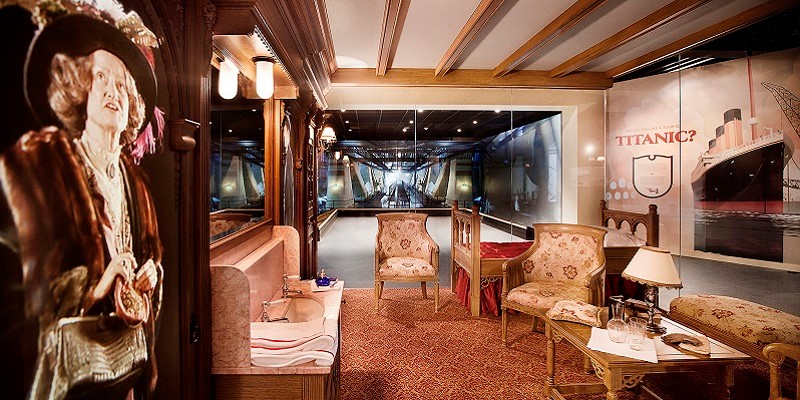 What did you learn from your Year of Access in 2016? Has anything in the museum changed as a result?
Our Year of Access has really highlighted the passion our crew has for access and what we can achieve with a few minor adjustments. In terms of change, we have altered policies and procedures to ensure access and customer experience is at the forefront of what we do. We have also developed a range of partnerships throughout the year, which have long term impact, for example:-
The Orchardville Society - As a result, we have one permanent staff member and have introduced an adapted recruitment process.
Autism NI - Through our partnership we have hosted Autism Friendly Sessions, introduced black out tents which can be used as quiet spaces throughout the galleries, ear defenders and developed Autism Guidelines for pre-visit information. 
Looking forward, what do you think will be the Titanic Belfast's next steps in disabled access?
We have now set up a strong foundation for supporting access within Titanic Belfast. We have established an internal Access Group, which encompasses staff from every department across the business and will continue to meet on a monthly basis to improve disability access, ensuring our five star experiences are accessible to all our guests.