Top 5 Accessible Toilets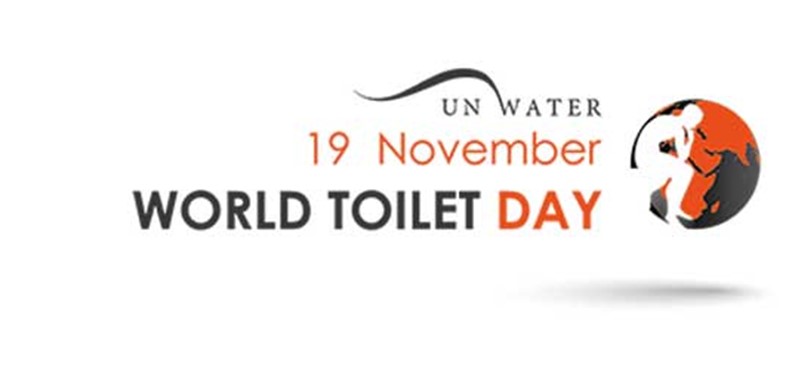 Today is World Toilet Day. Of the world's seven billion people, 2.5 billion people do not have access to toilets. World Toilet Day is an event organised by UN-Water to raise awareness of the desperate need for improved sanitation around the globe.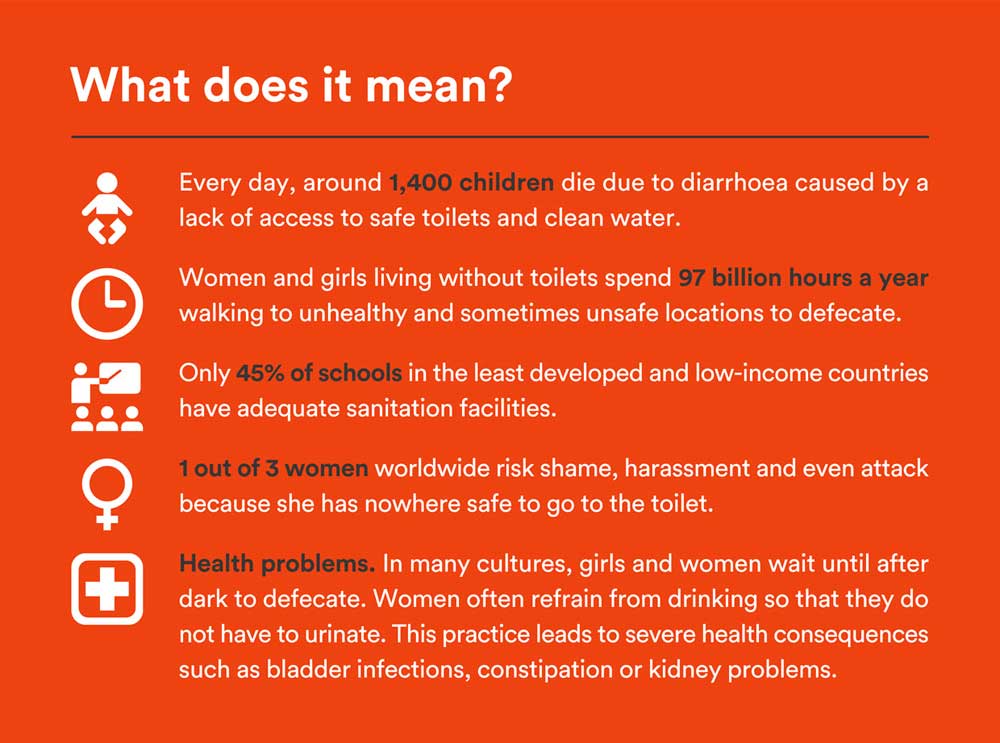 View infographic as text (opens in new window)
Our Favourite Accessible Toilets
We thought we'd celebrate the day by selecting our favourite toilets from our reviews! Our reviewers tell us that toilets really make a difference when deciding where to go. Being able to see a photo of the toilet before they visit lets people know if the toilet is big enough and has the right equipment for their needs. 
5) A portaloo at Bristo Square, Edinburgh.
4) An accessible loo with a lovely green floor at the Excel Centre, London.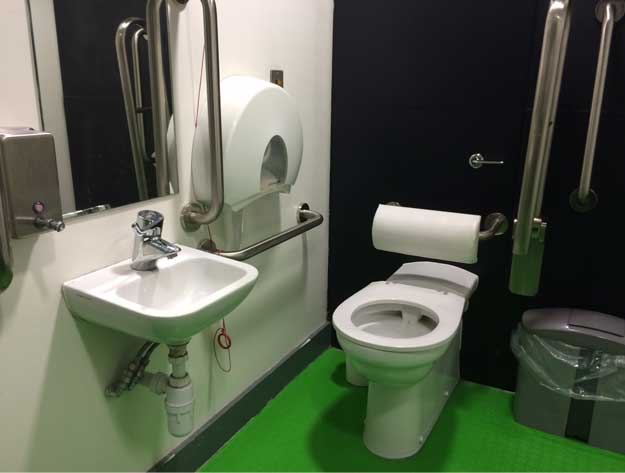 3) A very fancy loo at the Tower Bridge Exhibition in London.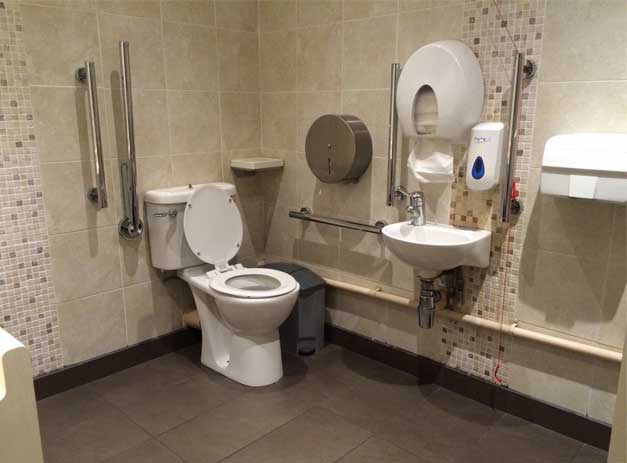 2) A high speed toilet on board the Edinburgh-London train.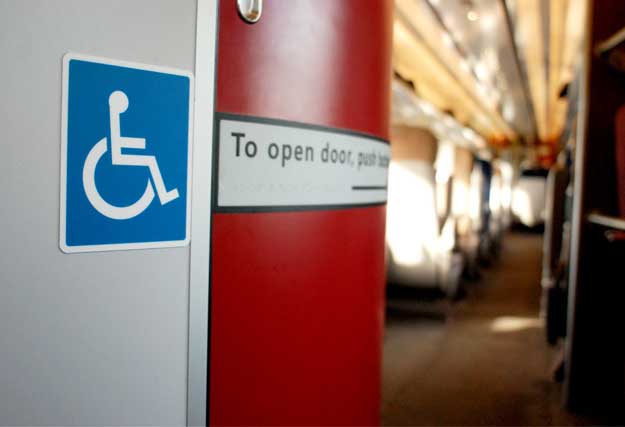 1) The Changing Places toilet at the Westfield Shopping Centre.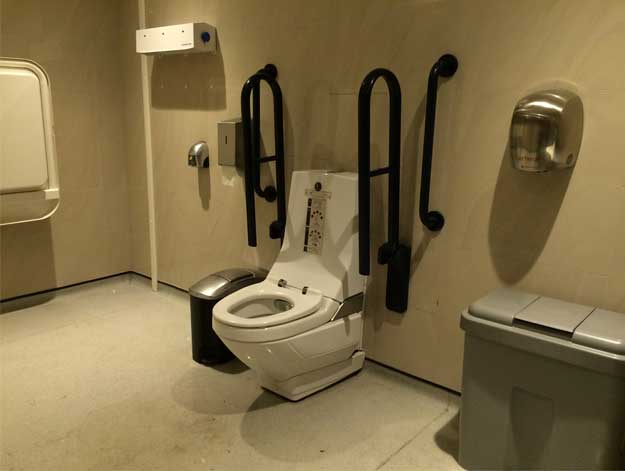 Send us photos of your favourite toilet!
Tweet us a photo of your favourite toilet and we will share it with our followers or submit a review of your favourite accessible toilet and we will add it to our guide.