Top tips for disabled access in hotels and other accommodation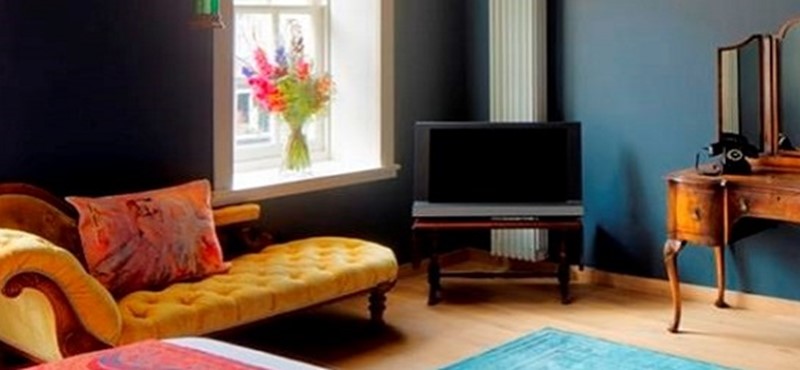 Family holidays, weekend getaways, business trips and more; disabled people are an important market that all accommodation providers can be targeting with accessible booking systems, adapted rooms and most importantly, a warm welcome! Here are our top ten tips for making access easier in your hotel:
1. Share your disabled access information online
The 2018 Access Survey found that a venue's website was by far the most popular way for people to search for disabled access information before visiting somewhere new. If it takes more than a few clicks from your homepage to find a description about accessibility, people will think that disabled access isn't important to you and they may take their business elsewhere. Have a dedicated page on your website that tells people what your disabled access is like and who they can contact to find out more specific information. Don't forget to describe details such as door widths and bed heights.
2. Have an accessible booking system
As a review website, one thing that we hear often is how tricky it can be for disabled people to book a room that meets their individual requirements. The reason? Not being able to book accessible rooms online. If you can, include the option to directly book accessible rooms on your website rather than asking guests to phone you. This will save your guest some time and will let them get on with the exciting details of planning their trip!
3. Map out your accessible rooms
Where are the rooms that you identify as accessible? Are they on the ground floor with level access to the street outside? Are they on a higher level near a lift? Some disabled guests may be bringing extra equipment with them, and sometimes this can be bulky or heavy to carry. If you can, try to position your accessible bedrooms and suites in convenient locations. Ground floor is ideal for many disabled people, but bear in mind that some guests may prefer a room with a view. Rooms on higher levels are best located near lifts and not at the end of long corridors. It's great if guests can choose between a variety of rooms and aren't restricted to one part of the hotel.
4. Make it easy to navigate your hotel
Hotels can be like mazes! Make it easy for all guests to find their way around with clear signage and directions. Signs need to be large, contrasting from their background, and in a well-lit place; otherwise all room numbers may look the same. Don't forget to include signage identifying the location of accessible toilets, the presence of hearing loops, or the availability of a portable ramp for example.
When guests arrive, welcome them by setting the scene and explaining where they can find different amenities in the hotel. Don't forget to mention the spa! It's even better if you can offer to walk your guests to their room, and maybe point out interesting features of the hotel on the way. Check out more ideas for receptions, accessible entrances, and navigating venues in our top tips.
5. Check that your bedrooms are easily adaptable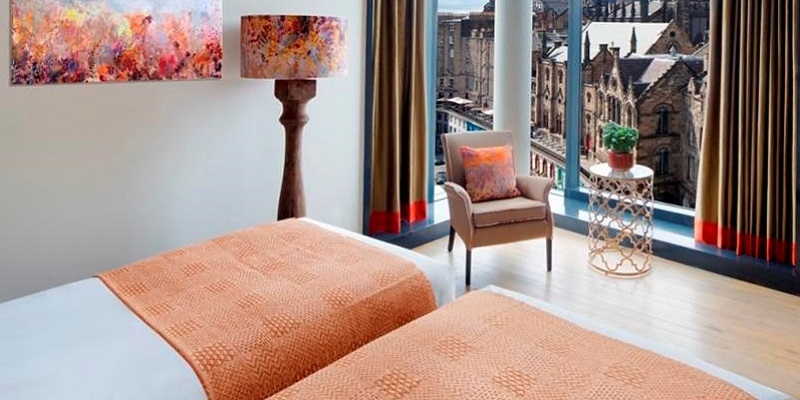 All bedrooms in your hotel ideally should have some level of accessibility, such as by including sleek grab rails in the en-suite, telephones with large-size buttons, and the option of vibrating pillows to make hearing impaired people aware of emergency alarm soundings. This means that more people will feel comfortable using standard bedrooms, including elderly guests or those with mobility impairments.
In specifically adapted bedrooms, there are more ways you can make access easier for guests. Consider the height of the beds and that wheelchair users may need to transfer from their chair into the bed. This can be difficult and sometimes impossible if the beds in your hotel are too high. In addition to height, there needs to be ample room either side of the bed to allow for an easy transfer.
Try to keep fittings around the room at a reasonable height, including temperature control and wardrobe fixtures. Appliances should be within easy reach and with large-print instructions should they be required. Avoid over-decorating the room with soft furnishings such as rugs or plants which can take up valuable space, especially if guests are bringing extra equipment along with them.
The en-suite bathroom is one of the most important features of adapted rooms. The bathroom needs to be roll in, but not just to the toilet – the shower too! It's best to fit a spacious, wet room with grab rails and a fold down seat in the shower if you can. Space is always key in adapted bedrooms, and the bathroom is no different. Check out our top tips for accessible toilets too.
6. Increase staff awareness
Every room will not be perfect for everyone, and just as all guests have specific requirements such as different pillow types, disabled people may also have personal requests. It's important that staff know how to offer their assistance to disabled guests. This could involve identifying the best room for easy access, and knowing where to locate large print information and portable ramps to name a few examples.
7. Include local recommendations
In your bedroom guest books or folders of leaflets and local information, could you include recommendations of local places that are accessible? This is a nice touch and very useful for disabled travellers. You can find disabled access reviews and listings of many places on Euan's Guide for inspiration! In addition, it's helpful to identify nearby parks for exercising assistance dogs, and also which local transport routes are accessible.
8. Have an easily accessible spa or gym
Our reviewers love it when they find accessible spas and gyms in hotels! One reviewer visited Sheraton Grand Hotel and Spa in Edinburgh and submitted a review saying:
'Out of curiosity I ventured off to visit the spa thinking that it would probably not work for me as a powerchair user. How wrong could I be? Well, the spa turned out to be amazing as there was an accessible changing facility, an accessible toilet, access to the gym, access to the swimming pool, and to the various treatment rooms'.
9. Kit out your conference rooms
Hotels aren't just for sleeping in, and you need to ensure access to conference suites for disabled travellers attending your hotel for business. It's important to have good quality audio visual equipment that is fully functioning, and also an induction loop for hearing impaired delegates.
10. Open up your restaurant and bar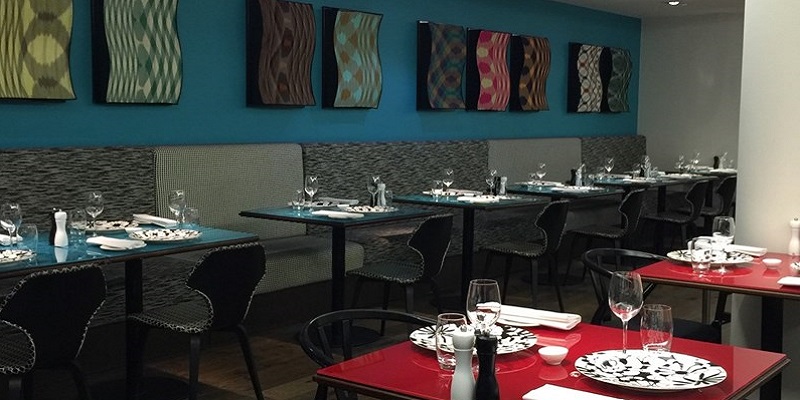 It's not just hotel guests that are likely to be visiting your restaurant, so if you have multiple entrances to the dining room you need to check that these are accessible. Try to keep plenty of space between tables and chairs and if you have a bar consider fitting a dropped counter for wheelchair users. Include large print copies of menus and be aware of lighting levels over tables for guests. If it's too dark, some diners may have difficulty reading your menus.