Top tips for marketing assisted events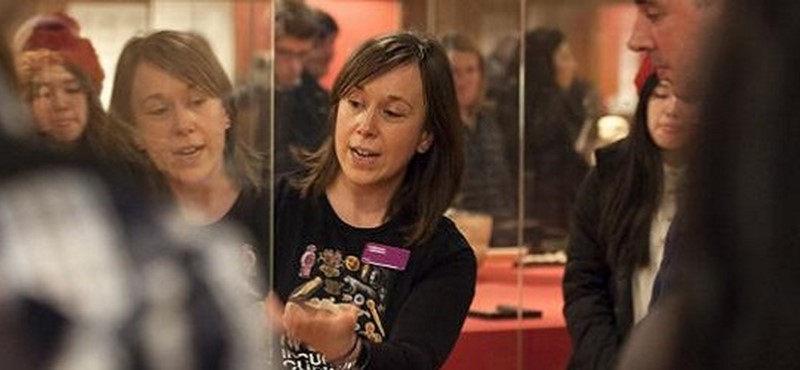 Does your venue host regular events featuring BSL interpreters, touch tours or relaxed performances? Perhaps you are organising your first assisted event, hopefully the first of many to come! Assisted performances, tours and talks are a great way to open up your venue to more people, and they are a fantastic addition to any brochure or programme of events. Whether it be a captioned screening of a movie or an audio described theatre performance, it's important to make sure people know about it!
Add your event to Euan's Guide
Having a Euan's Guide listing is a great way to engage with your disabled customers and audiences. You can respond to reviews and share your disabled access information; but did you know that you can also add events to your page? Make the most of this feature by adding upcoming assisted events so that people looking at your venue know what's on offer. See events at National Theatre on Euan's Guide >>
Update your website's accessibility page
Whether you have a few special occasions or a year-long programme of shows and activities, it's helpful to advertise assisted events on the access information page of your website. Even if you have great assisted events, you won't see ticket sales if people can't access your venue. By keeping access information beside your event listings, people will feel more confident that they can attend. This could include telling people you have water bowls for assistance dogs, or letting people know you have a dedicated seating. It also means that disabled people, their friends and families who are looking for general access information won't have to go a step further to search for particular events.
Make events stand out in your brochures
If you have a seasonal brochure or programme of events, make it clear which performances or activities are assisted. You could do this by having a dedicated accessibility section, or by using large, easy to understand symbols. Voluntary Arts Week used symbols throughout their website to identify which activities were particularly accessible. See what they did here >>
Large festivals with many assisted events can go a step further and create a tailored access guide. Edinburgh International Festival made a booklet that describes the disabled access at all of the venues hosting events throughout the festival; a very handy companion for summer festival-goers! See it here >>
Don't forget accessible formats
It's a great idea to have accessible formats of event promotion, assisted events or otherwise. For instance, do you have large print versions of your event brochures? Disabled Access Day have some handy tips on how to create accessible formats! If you have a video trailer of an upcoming production, could you add subtitles? Check out this promotional video for theatre show Edmund the Learned Pig; it was created with captions and audio description for viewers.
Take advantage of social media
Social media is a great tool for marketing all kinds of events! Make sure accessibility is part of your social media strategy, and keep your followers up to date with exciting upcoming assisted events. If you share a picture of a promotional flyer or leaflet of an audio described event, don't forget to include an image caption so that visually impaired Twitter users don't miss out on this information.
Here's how to make photos accessible on Twitter >>
Send a great newsletter
Mailing lists are an excellent way to reach your intended audience directly. Do you have an access scheme or similar set-up that offers early bird information to disabled people, their friends and families who have signed up? If not, it's worth considering! By having an easy to reach list of people interested in assisted events, you can be sure that you'll see steady ticket sales. Design an accessible and easy to understand newsletter to keep your fans up to date with the latest assisted events to be released.
Keep staff up to date
With so much information online, it can be easy to forget that people may want to ask about events directly. You might get people arriving at your venue to ask about upcoming events they've heard about or seen in passing. Make sure all of your staff are comfortable talking about accessibility and assisted events by ensuring they are up to date with facts and essential information. This can create a wonderful customer service experience for your guests!
Have an accessible booking system
Okay, so you've got some fantastic assisted events and they are all clearly displayed on your website; that's great! So how do people book tickets? Make sure it's easy for people to buy tickets to assisted events and book accessible seating. To do this, have an online booking system for all events; avoid asking people to phone for a dedicated wheelchair accessible seating space. Not everyone is comfortable or able to use a phone, therefore it's important to have an accessible booking system online.