Rambles with Remus: Valencia's old town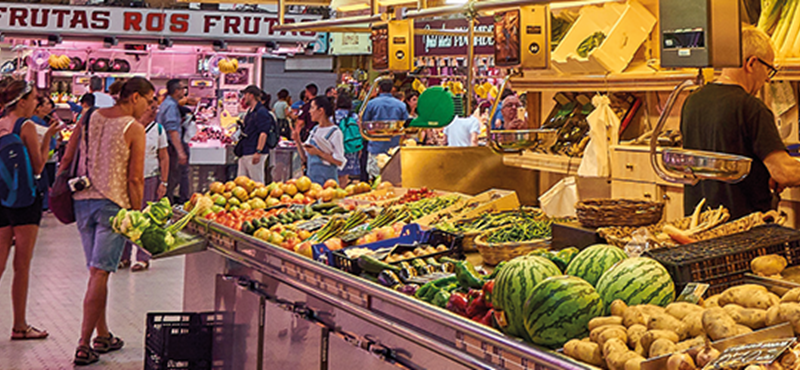 Written by

Zoe Maclean

, Reviewer Engagement & Outreach Coordinator
In this next part of my blog I hope to take you on a virtual tour of Valencia's old town and explain a in a bit more detail what there is to see and do in this area of the city.
Valencia Cathedral
The first stop on this journey is Valencia Cathedral. The Cathedral is a real focal point in the city's old town. The Cathedral joins two of the cities main squares. Plaza de la Virgen (The virgin's square) and plaza de la Reina (The queen's square). These two areas are normally very busy with tourists and so are well known for pick pockets so please be careful with your belongings. Different parts of the Cathedral where built in different time periods and so you can see the different styles in different areas of the Cathedral. Including Baroque, Romanesque and Gothic. The entry fee for the Cathedral when I last visited was seven Euros this includes an audio guide which you can listen to on your way round. The front of the Cathedral has a ramped entrance which makes access easier.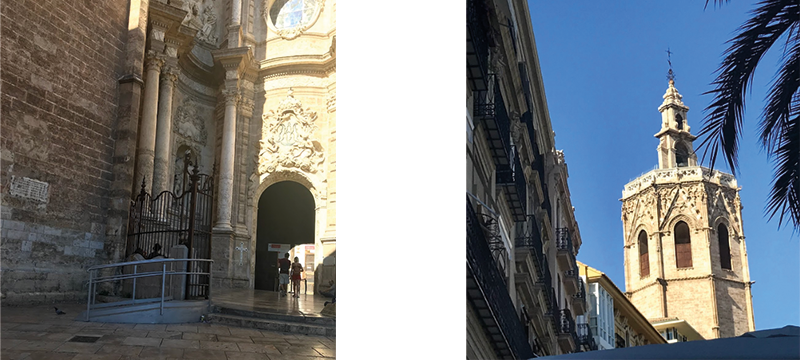 Images of: Ramped entrance to the Cathedral and the Cathedral's bell tower.
The Cathedral's bell tower is known locally as the Miguelete. The Miguelete is the name given to the bell itself. Miguelete means "little Micheal" after the saint who protects the city from storms. Unfortunately, the bell tower is not accessible but you can see it as soon as you enter Plaza de la Reina.
Markets to explore in Valencia 
There are two main markets in Valencia that I would really recommend visiting if you get chance. Firstly, the central market is the biggest fresh produce market in Europe. The building itself is an impressive structure with a beautifully decorated ceiling. Within the central market there are stalls with traditional valencian produce including oranges, rice, beans and a sweet nougat bar known as Turrón. Why not give it a try!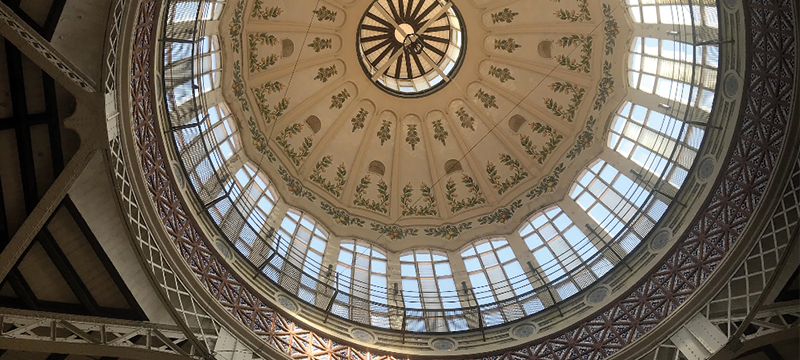 Image of: The ceiling in the central market.
Next on the journey is Colón market which is also near the centre of Valencia. Here there is a selection of food and clothes stalls to browse. Colón market is also a great meeting place, it's where local people go to meet up with friends and relatives. I have been there to meet up with friends. Both of the markets are accessible by ramp and the central market has an accessible toilet with hand rails. If you go to Colón market why not try Horchata, a traditional Valencian drink made from tiger nuts. It is very refreshing especially on a hot day!
Image of: Me drinking Horchata with friends.
Valencia is a very lively city there is always something to see and do! I hope this virtual tour has given you a flavour of what expect if you get chance to go there!
Have you been on your travels recently? We would love to hear about it so why not write a review on Euan's Guide!
Read more Rambles with Remus
Part 1: A new adventure begins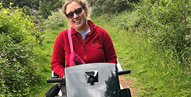 Part 2: Island adventures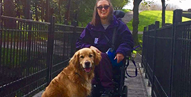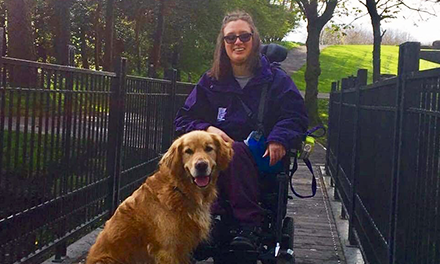 Part 3: Voyage in Valencia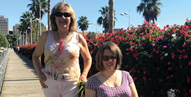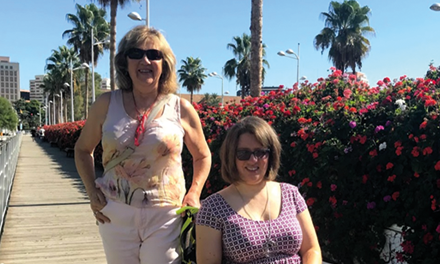 Part 5: Social distancing