Remote learning – a disabled staff member's experience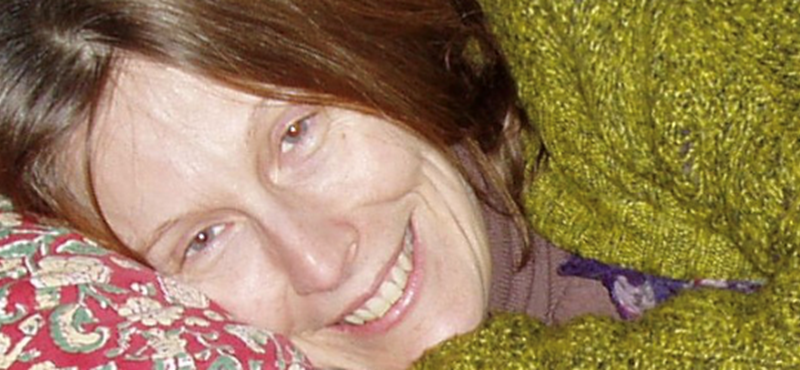 In this week's Voices of Covid we hear from Cath who got in touch with us after reading about Kayleigh's experience as a disabled student. Cath shares her experience as a disabled person working at a UK University. 
I witnessed rows about 'lecture capture' when it was introduced to all lecture and seminar rooms across Leeds University campus several years ago. Some staff felt attendance might fall once a recording of a session was available online and they would be blamed. Also, copyright issues were a worry: the uni now owns our intellectual labour and could re-use teaching resources we have developed without us, which might lead to staff redundancies. Despite reassurance that it wouldn't be used in this way, or used to monitor staff, the unions suggest it has been, which is a worry. 
Also, some staff with mental health issues find lecture capture anxiety-provoking. Their argument has been that disabled students have ALWAYS been allowed to record sessions for their own use via a digital recording device. However, that would not cover unavoidable absences of such students.  I sympathise with both perspectives. As a disabled person I would prefer accommodations to be in the background and available to all, rather than reliant on an individual having to set them up. But I don't want staff to feel monitored or harassed by new technology. If we could trust our employers it would be a much better scenario, but because of the business model used by universities these days, few staff do.
From my personal point of view the lecture capture system eases issues around attendance: we can refer absent students to the recorded session rather than write long emails covering what they have missed. I know it is useful for students with sickness absences, or dyslexia, or those who like to re-listen to work for revision. 
But this is about lecture capture being available when we teach face-to-face on campus. What about issues with teaching wholly online?
One staff member has reported better interaction with her quiet students, including a student with autism spectrum disorder (ASD). Such students use the chat bar and participate more readily in big sessions. Blackboard Collaborate also allows for 'break-out rooms' so the small-group discussion of the classroom setting can be replicated.  However, staff and students may have internet connection or bandwidth issues in homes. I can be seen and heard in Microsoft Teams (a staff-only application), but I'm only heard in Blackboard Collaborate (for staff-student interaction). I don't yet know if work will pay for a plug-in booster that might (or might not) boost my home's bandwidth and make me visible too. If they don't pay, I will have to buy one. 
We are also not sure if captioning will be available. I cannot continuously type what I am saying into the chat bar, and if there is automatic captioning, it may be as dubious as TV sub-titles! Without captions, hearing-impaired students may struggle, whereas pre-pandemic they could lip-read in class. Am I then expected to go over these captions to correct them? Possibly, but I don't expect the uni will pay me for the extra time.
The closure of libraries is a worry as not all our selected books are available as kindle/digital copies. Unless a student chooses to buy books, they will miss out. But if students stay with their parents for the first semester, they may save money that could be spent on books (hopefully). No travel costs and no in real life (IRL) social activities might also reduce expenditure. However, some students already have rental accommodation, and mature students are unlikely to escape housing costs, so they won't make savings. We can't rely on students to buy books, so this is a hindrance.
On the upside, teaching from home will be good for my health. Before, I had two trains to catch whilst using a wheelchair and being in chronic pain. Even after booking passenger assistance there have been trains unaware that I am arriving; I have had a late train diverted to an inaccessible platform, so I did not get to work at all; and I have been shoved unnecessarily. All stressful and worsening my pain.  
I won't feel safe till there is a covid-19 vaccine and I am unsure how long I can continue teaching in academia. There is now an emphasis on staff being super-engaging online, so we don't lose students. Whilst I score well for 'teaching enthusiasm' on face-to-face teaching review forms, I don't know how this will transmit online. Such things are reflected in our annual reviews, which is more pressure on staff.
Incidentally, for years I have asked for two ergonomic chairs to be placed in every teaching space. If a disabled student or staff member has a disability assessment that requires such a chair, the onus is on the tutor to fetch a chair from another room! Since this is deemed 'unreasonable', it doesn't have to be done. The university only has the legal obligation to make 'reasonable adjustments' for disability. Arrgh! Leeds University has millions in its reserve fund and could buy ergonomic chairs, but the will is not there.
I have found some individuals a nightmare to deal with (being ejected from resting horizontally in an un-used reception area; and asked not eat in others). I had two two-hour teaching sessions last year and I asked that I have an hour's break between them for rest. This need was not met by Room Bookings, so it didn't matter that both rooms were 'fully accessible', I didn't end up using them - I was signed off work in December.
So, whilst disabled students may feel not enough is being done for them, access for staff is no better. I understand from the staff disability organisation that treatment of staff is variable across different departments. We need greater consistency and good practice. There is still a lot more to be done for staff and students.
Thank you Cath for sharing your perspective.
It has been lovely to hear how much people have liked reading our Voices of Covid blog series. Where people can share their individual experiences and raise awareness of some of the different challenges they have been facing. If you would like to take part in the Voices of Covid series please do get in touch! All you need to do is send a quick email letting us know what you would like to discuss or leave a voicemail on 0141 510 5106 and we'll get back to you.