Anything but "vulnerable"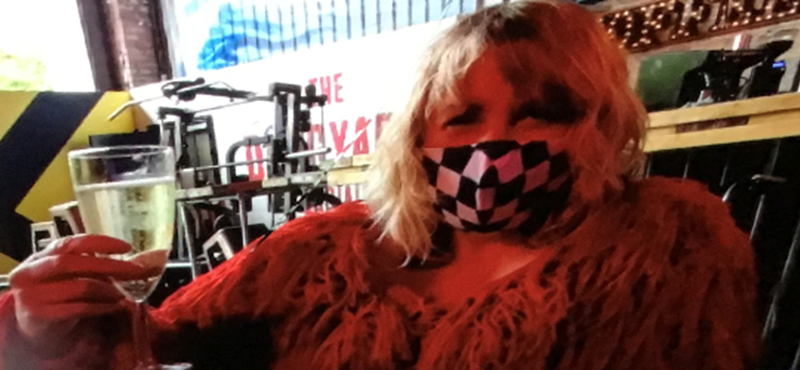 For this week's Voices of Covid we hear from Kim. Kim is a Euan's Guide Ambassador and she shares the huge variety of things she's been doing during lockdown – and lets us know just what she thinks of being called "vulnerable" (we'll give you a clue – she doesn't like it one bit!)
So my last day of work was on 20th March 2020, now I'm working from home. Boris' announcement on the 23rd March meant that we are now ALL in Lockdown. I head to bed that night very anxious, but then I see a video on Facebook on my phone from my musician friend Fred, he is doing RnB remakes, they are visually brilliant and funny! (Check him out on Facebook - Fred Harper). Watching this makes me feel like I am gonna be ok! 
I start working from home Wednesdays to Fridays. One of my PAs has to shield, so in comes Speff, 1st stand in PA (who is also a Facepainter and Singing Teacher). All is good in the hood until one PA leaves and I get my shielding letter. But then Megan (who works in Brewdog and sings) comes along as my 2nd stand in PA. They both go to the Royal Conservatoire in Glasgow and are major fun!! 
The weather is unlike Scotland, it's hot and sunny, so on Friday nights, Megan, Speff and I have a BBQ. And as Megan works in a bar we have many cocktails! Dockyard Social even send us 3 free dinners and watermelon daiquiris. 
But lockdown had just begun. So, to keep busy, I:
Take singing lessons from Speff
Take a Glasgow Disability Alliance (GDA) 6 week Creative Writing class online with poet Colin McGuire
Make fairy cakes
Do another GDA 6 week Crafting class with Mandy Roberts
Have Zoom meetings with my Congregation on a Thursday evening and Sunday morning
Have Skype calls with my family in Canada
Do many many Zoom Quizzes with friends
Get my deck painted and thankfully the lovely weather springs all my plants and flowers on my deck to life! 
De-clutter cupboards and drawers
Get my hair done as one of my PAs does hair… RESULT! 
Book tickets for a drive in movie at Paisley
Take part in a GDA Teleconf on new measures for Glasgow in relation to disabled access and transport in the city centre
Send gifts and receive gifts
Have Speff and Megan sing amazingly in my back garden and on another night, play cello and violin in my living room, (how did Megan sneak in a cello without me seeing??) 
Oh, and I also bought a new fridge freezer for the house and fairy lights for my deck.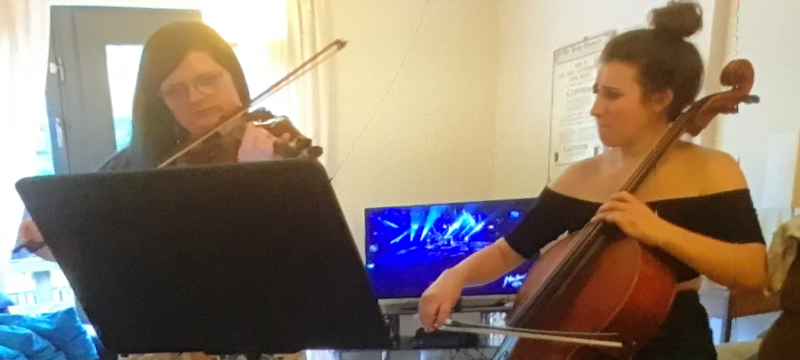 Megan goes back to her parents in London for a bit and along comes in my 3rd stand in PA, the Welsh lass Beca. We have a wee leaving night for Megan at which we had Click and Collect Dockyard Social dinner and MANY cocktails. 
Beca and I drove up to Tyndrum to meet Sarah, the owner of The Real Food Café. We had a socially distanced visit and ate delicious fish, chips and mushy peas from the café. Sarah and I discussed how I could help her make the cafe more accessible. Then after our meal, we went on a wee jaunt to Glencoe. 
Finally, I had a wonderful wee summer night with members of Euan's Guide. 
Does any of that sound vulnerable to you? If you can fit the word VULNERABLE in there, then you are a better person than me, because despite repeatedly hearing myself labelled "VULNERABLE", I do not feel or think I sound like I was/am vulnerable?!? Lockdown for me COULD have been a nightmare with a mental and physical meltdown, but despite the odd bad day everyone experiences, I have had a blast.
When you are given lemons, make lemonade!!
Thank you, Kim, for sharing your lockdown experience with us! Have you enjoyed the variety of things that have suddenly become available online? Is there anything you are going to miss or hope stays in place? Contact us if you would like to take part in the Voices of Covid series.