Seeing Live Music Again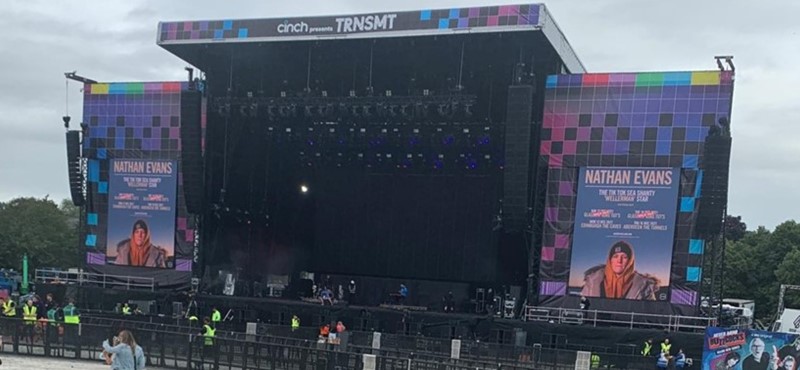 Today we hear from our Edinburgh Ambassadors Sarah and Karine who recently attended their first music event in 18 months, they share with us how they found the whole experience from feeling apprehensive beforehand to how they felt when there.
We received confirmation from TRNSMT that the event would be going ahead and from the moment we read that email we debated between ourselves if we would be attending. This led to weeks of, we are going versus we are not going! 
In the end the general consensus was that we would not be getting our money back regardless so actually we could keep an eye on the numbers and decide on the morning of the event if we felt brave enough. This was not a decision we took lightly, anyone who knows us or keeps up to date on our social media knows that we have shielded for 18 months and are only just starting to get out and about. As of yet we haven't eaten out anywhere or had a coffee in a cafe (two of our favourite things). We have been to the cinema once in 18 months and we haven't hung out with friends anywhere other than outside and socially distanced. So, a festival was a big step!
On the day of the event Karine's mum was accompanying us, we felt better with a grown up! (Sarah just needed some backup in case of any meltdowns) Riddled with anxiety we embarked on the longest journey in nearly two years, simply across to Glasgow (which is something we used to do at least once a month before COVID). Once we were at the event the accessible entrance was in a separate location to the main entrance so there were very few people. The path from this entrance lead straight to the viewing platform which was surrounded by gates. This year we had accessible toilets, a Pamiloo Changing Places toilet, a water point, and and a drinks station all set up within the accessible area. The staff would go and collect any drinks, food or merchandise that you wanted so that you didn't have to go out into the general admissions area at all apart from to leave the event. This made life much easier for us as when the crowd started to get larger both Karine and myself had a little bit of a freak out.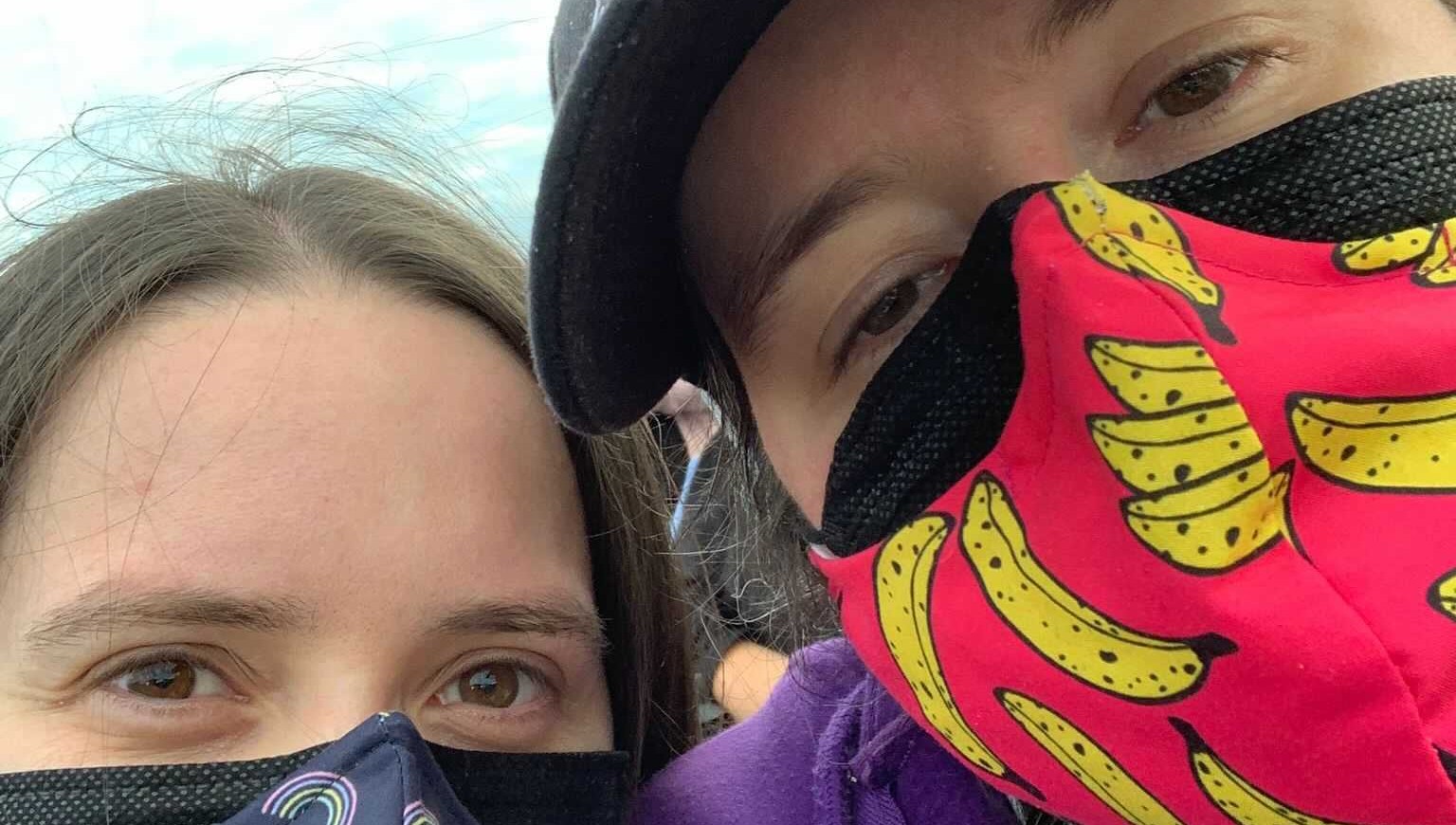 Photo of: Sarah and Karine taking a selfie at TRNSMT Festival in Glasgow.
As the day progressed the crowd thickened and by the time the first major act, Amy MacDonald, walked onto the stage there was a sea of people around the viewing platform. Karine missed the first two songs as she was in a blind panic but then Amy started playing her favourite song and it pulled her back out of the panic in her head. My freak out happened during the Dermot Kennedy performance and to be honest lasted his whole set so I will have to wait to see him live another time to get the full effect, although Karine assures me it was a very good set! The minute that Snow Patrol hit the stage neither of us could have even told you what we had been nervous about all day. Their stage presence was exquisite, and their set list was wonderful, we started singing along with them straight away and kept going for the entire time they were on the stage. Once the crowd dispersed after they finished, we made a quick and safe exit using the same path we had come in by. None of us were fussed about seeing the Chemical Brothers and this meant we could leave in relative peace while everyone else was at the bars or getting food.
In the end it was the staff who made the day for us, they were constantly checking on us. Running about to get food etc and medication from the fridges located at the first aid tent. This allowed us to focus on the music and remember why we love live music so much. Before COVID we were at a gig every other week usually and the anxiety of getting back out there almost stopped us in our tracks, but we are very happy we overcame the hurdle of our fear. Next up we need to tackle our first (and second in quick succession) indoor gig!
Thank you to Sarah and Karine for sharing this big step with us. This is part of our Voices of Covid blog series, where disabled people share their stories and raise awareness of topics that are important to them. Please contact us if you would like to take part or find out more.