Volunteering opportunities for young disabled people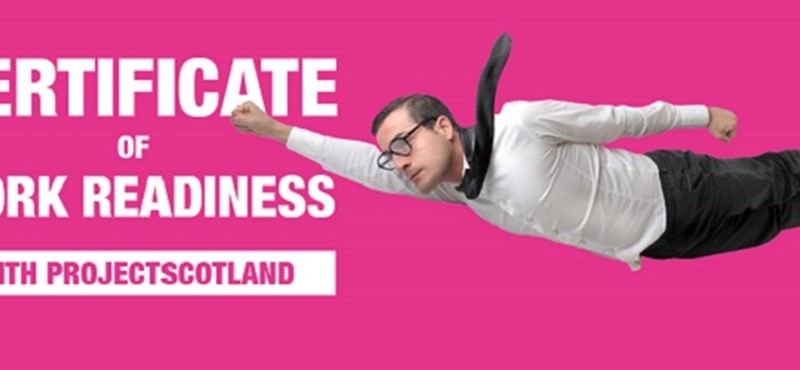 Our friends at ProjectScotland have created a new way for you to 'supercharge your volunteering placements' in Edinburgh by offering a Certificate of Work Readiness (CWR) with Skills Development Scotland. To kick-start this exciting new initiative, ProjectScotland are calling out for young disabled people aged 16-30 who are looking for volunteering opportunities to get involved.
So whether you want to work in a tech environment like Euan's Guide volunteers, or get your hands dirty in a gardening role, ProjectScotland will match you with a volunteering position that you'll love. Not only is it great fun, but there's plenty to learn in the world of volunteering! Find out what ProjectScotland volunteers at Euan's Guide said about their experiences here.
Who are ProjectScotland?

ProjectScotland is partnered with Euan's Guide and hundreds of other Scottish charities to help young people between 16-30 gain skills and experiences for their futures. In doing so, these young people are helping their community by volunteering! All kinds of opportunities exist, from working in an office to fundraising or working on a creative project. There's something for everyone, and every volunteer is supported by a ProjectScotland mentor throughout their journey.
What is the Certificate of Work Readiness?
To get more from your volunteering placement, ProjectScotland are now offering an official qualification for volunteers to show future employers that you're ready for work! The program is open to young disabled people aged 16-30 in the Edinburgh area, and volunteers need to be available for 20-30 hours per week for 13 weeks.
How do I sign up?
Visit https://www.projectscotland.co.uk/volunteers/apply/ to apply to become a ProjectScotland volunteer. After you've received your warm welcome, you'll be free to browse all of the unique volunteering opportunities in Edinburgh! Who knows we may even see you at Euan's Guide HQ…