Wicked World Tours meets Euan's Guide!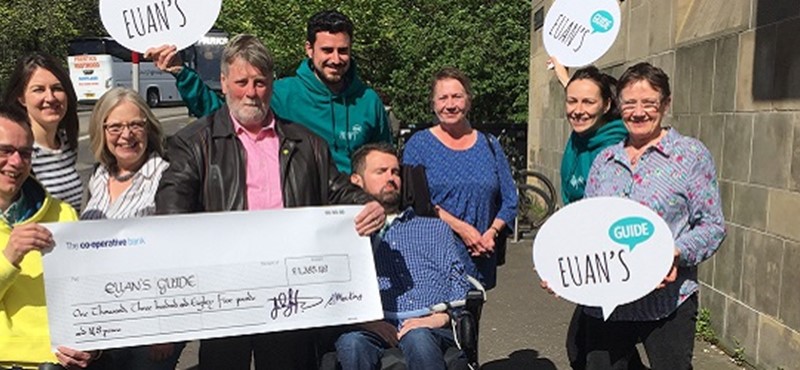 In the bright Edinburgh sunshine we had the great pleasure of meeting the folks from Wicked World Tours this week! The family and friends behind the charity generously presented Euan's Guide with a cheque for £1385.48 in support of the work we're doing, and we were delighted to meet them at our new office with tea and cake in the sun.
As the Wicked World Tours charity winds down, the trustees who have a passion for accessibility chose Euan's Guide as a beneficiary of their funding. The work we do in raising awareness of accessibility and sharing disabled access information is something that Jean, Sheila, John and Ella care about deeply.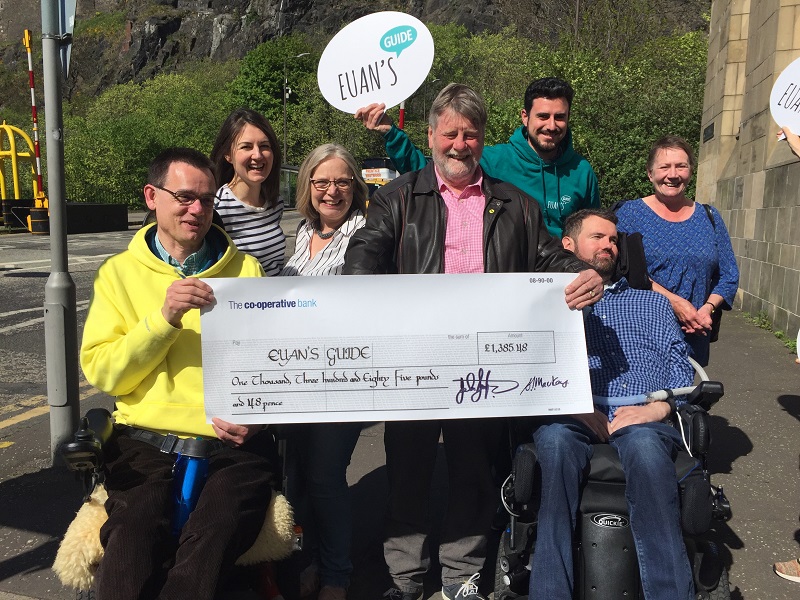 Their charity was founded in 2002 after two brothers, Patrick and Ali, decided they would like to travel the 'wicked world' they lived in. The brothers both had Friedreich's Ataxia and wanted to 'research the potential for wheelchair users to enjoy adventurous travel'.
The brothers' family and friends became the group that would start Wicked World Tours and raise funds for their travel around the world. Patrick and Ali went on numerous adventures, documenting the accessibility of the places they visited and sending photos and notes back to the 'hometeam' in Scotland. The hardworking folks back home made sure their supporters were kept in the loop about Patrick and Ali's amazing adventures and ensured they didn't run out of funds.
Since then, Wicked World Tours set up a Grants Programme which invited disabled people to apply for money that would help them go on adventures in the UK and beyond. The grants benefitted lots of people who shared their stories with the charity, including Hari who went on an Italian ski trip, Cheryl who travelled to Majorca, and Jamie who had an unforgettable time at Legoland!
We are incredibly grateful for this donation from Wicked World Tours, and we admire the work their charity has done to help disabled people fund their adventures.