Exeter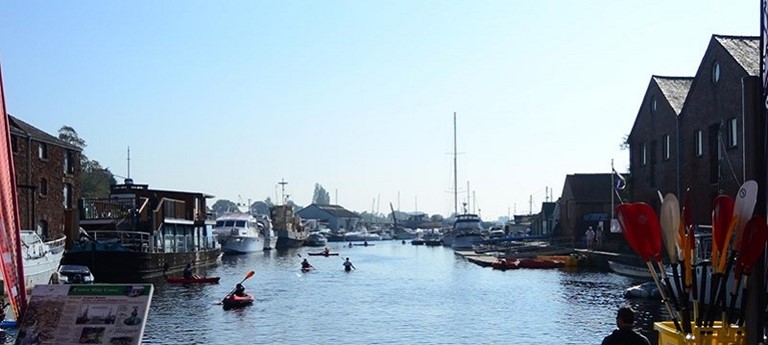 Image description: A view of the riverside in Exeter on a bright day.
Looking for accessible places to go in Exeter? Our guide to accessible Exeter is made up of reviews from disabled people. So whether you are a local or a visitor take a look at our guide to Exeter and leave some new reviews to let other people know about the disabled access at the places you choose to visit.
A cathedral city in Devon, Exeter was once the site of a Roman outpost and its strong city walls were ideal for defence against so-called 'pirates' in times gone by. Today, the medieval city is brought to life by thousands of students and is the perfect resting spot for those seeking an adventurous, outdoor holiday.
Getting around
If you wish to borrow a mobility scooter, wheelchair, or outdoor Tramper during your visits, there are rentals available from Exeter Community Transport Association.
Explore a 'world-class' museum
Learn all about the eventful past of Devon and Exeter at the Royal Albert Memorial Museum and Art Gallery. The museum is listed on Euan's Guide saying, "lifts and level access ensure that the displays can be enjoyed by all". Have you been to the Royal Albert Memorial Museum? We'd love to hear about your experience.
Places to eat and drink
Right in the heart of Exeter's quayside, Samuel Jones Smoke & Ale House serves craft beers and smokehouse-style dishes. It was awarded Best New Pub in 2016, and has been rated 5 stars by one reviewer on Euan's Guide who said it was a '"beautiful spot for a meal or a drink on the historic quayside". They also told us that "the venue is easily accessible for wheelchair users, with ramp access from the riverside or street level access at the front".
One reviewer also recommends the Ottoman Grill on Guinea Street as it was "accessible, but most importantly they have made a clear space to get into the loo" and the building is also "ramped appropriately". If you are in Cathedral Yard, you could also visit Cote Brasserie which has step free access.
Go pony trekking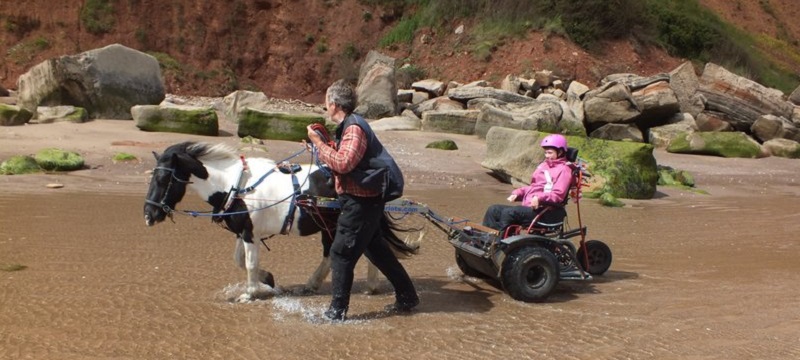 Wheelchair users who love ponies can explore the Devon countryside and coastline with Pony Access. They use an iBex vehicle and Saddlechariot instant pony release system so that visitors can enjoy the trek using their wheelchair.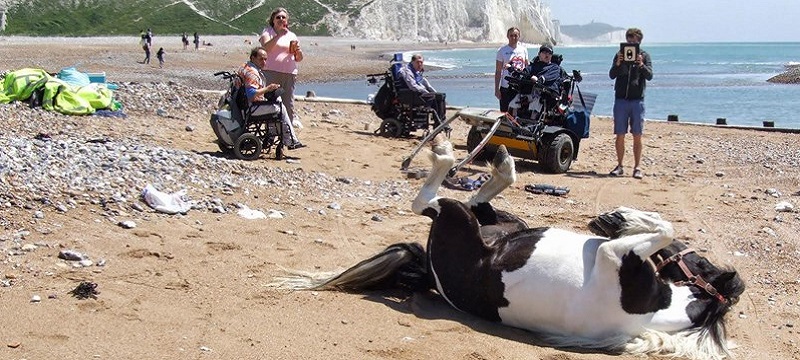 Give climbing a go
Exeter is home to the South West's largest indoor climbing wall at Quay Climbing Centre, rated 4.5 stars for disabled access. One reviewer said the toilets were, "easy to find" and "definitely accessible".
Explore the outdoors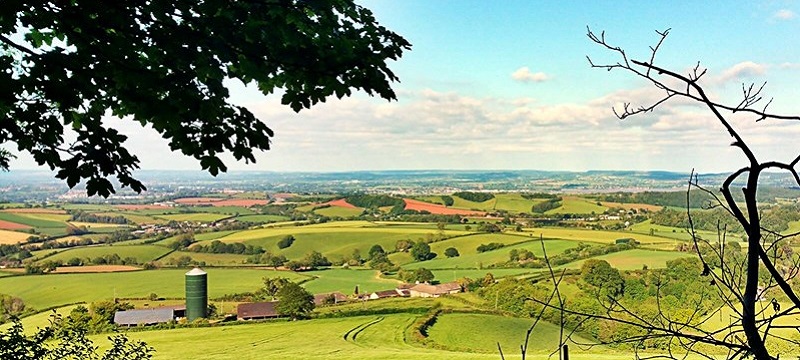 If you'd like a break from the beach or the town, take a trip to Haldon Forest Park where you can go on a vast number of trails and take part in outdoor activities. The Ridge Café is open every day serving food and drinks, perfect for a refreshment after a long day out! The park lists three accessible walking trails on Euan's Guide including the Discovery Trail, Raptor Trail and the Butterfly Trail.
If you want to try a Tramper Trail you can rent from Killerton House National Trust which is nearby Haldon and Castle Drogo.
Have you been to Exeter?
The following venues have listings on Euan's Guide, but no reviews yet.
Send us your disabled access reviews of places you have visited in Exeter! Write a review now >>
Last updated – August 2020