Blackpool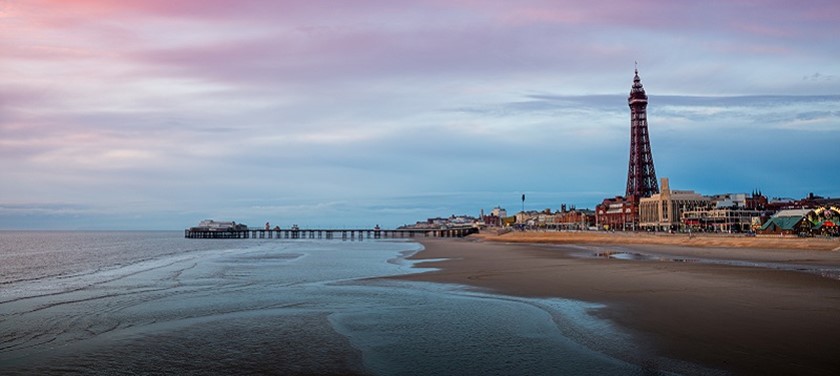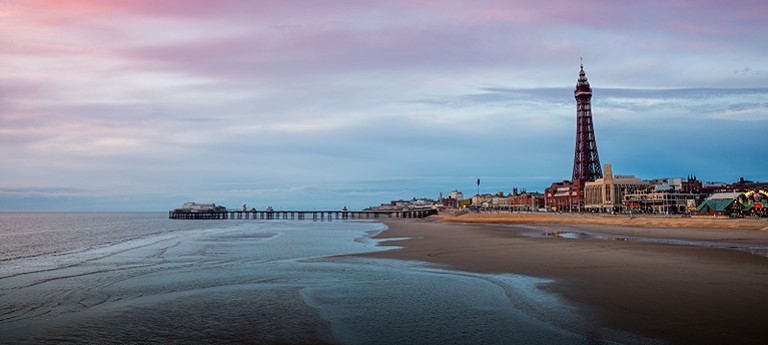 Roll up! Roll up! Blackpool is the one-stop destination for all the fun of the fair. Britain's archetypal seaside resort is home to the Golden Mile of beachfront candyfloss stalls, amusement arcades, fish-and-chip shops, bingo halls, pubs and piers. With numerous concerts, live music shows, and comedy circuses coming up, there's never a better time to visit this bright, vibrant, seaside city.
Looking for somewhere to stay?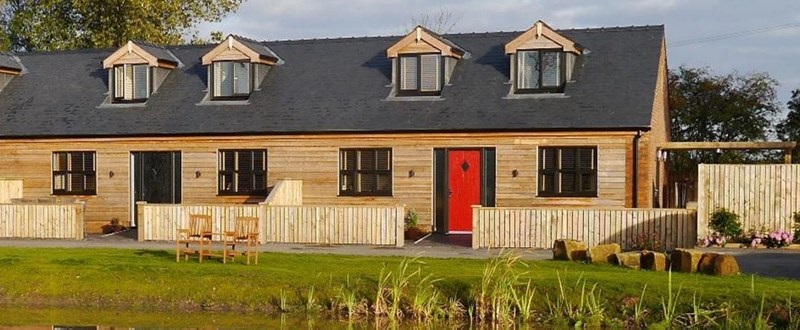 Just a 25-minute drive away from the bright lights of Blackpool are Brickhouse Cottages in Hambleton. Nestled amongst acres of beautiful English countryside, these cottages have been rated 5-star on Euan's Guide! Five of the cottages have a private, illuminated hot tub with hoist so you can relax in bubbles under the stars. One reviewer praised the cottages saying that theirs had 'everything we needed including the hot tub, we shall certainly be going again.' 
Another visitor complimented their layout saying they merited 'a gold star for planning interior design, positioning of furnishings and availability of 'extras''. They also loved the location stating, 'the location makes it an ideal centre for visiting the many attractions around. Blackpool is 11 miles, there are several attractive beaches with promenades and inland, country parks and beautiful moorland scenery'. Another reviewer who also gave a glowing 5-stars wrote, 'there are hoists and profiling beds which are available to hire for individuals with more complex physical needs.' They also enthused that 'the staff are extremely welcoming and helpful and the cottage itself is luxurious.' Need we say more? A break away from the hustle and bustle of Blackpool in one of the Brickhouse Cottages seems too good to miss, even our own Euan has been there and gives it high praise!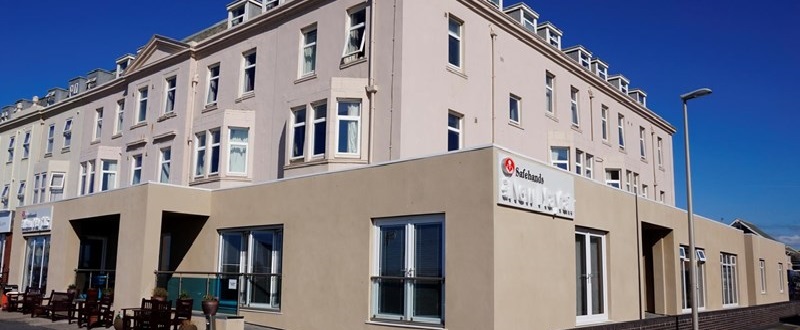 With 4.5-stars the Safehands at The New Mayfair Hotel, located on the New South Promenade is an excellent option for accessible accommodation. Close to all the action and with fantastic facilities, one reviewer wrote, 'they will help you to have the holiday to remember for a long time, also they have entertainment every night as well'. Another 4.5-stars comes from one reviewer who said, 'they have carers to look after you.' The hotel can also 'take you out on day trips, and the driver is the best.'
It seems Blackpool isn't short of fantastic accessible hotels. The Bond Hotel is an award-winning, specialist hotel set just off Blackpool's South Shore Promenade. They have been catering for disabled guests for nearly 20 years! One reviewer recommended the hotel saying, 'the staff are incredibly friendly and helpful. Very accessible rooms, with absolutely everything we needed: plenty of space, hospital bed, H-track hoist, shower chair, wetroom etc. We really enjoyed our stay and highly recommend it'. The location is ideal, as 'it is very close to the pleasure beach and the sandcastle water park, which are two of the most visited places in Blackpool.'
Adventure Awaits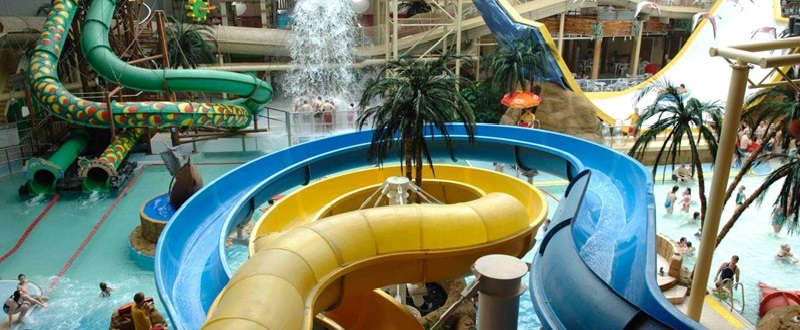 If you love flumes and water parks, check out Sandcastle Water Park. With numerous 5-star reviews this water park is seriously topping the table for accessible fun in Blackpool. From wheelchairs that roll right into the pool, to access ambassadors on hand to give guided tours before entering, this water park is not to be missed.
One visitor loved the experience and said, 'it was great to see a Changing Places facility poolside, signs telling me what access features were in place, chairs that could wheel into the water, and excitingly my visually impaired colleague went swimming / exploring with a water ambassador. I loved it!' Another guest described the changing facilities as 'gold star' and '5-star service from entrance to exit'. 
If musical theatre is more your cup of tea then The Lowther Pavilion in Lytham St Annes has been recommended by one reviewer. This theatre is just a 20-minute drive south of Blackpool and has great access. 'They had a ramp and stairs into the building. Everything was accessible on one level apart from the raised seating area. There were however a lot of spaces for wheelchair users to sit closer to the front.' This guest had a fab time stating 'It was an enjoyable experience. The show was brilliant and it was a really nice venue. The temperature was well regulated and the acoustics were great.'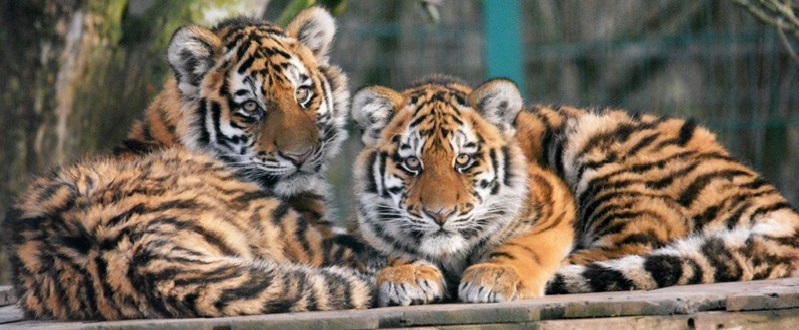 If you're an animal lover then why not check out Blackpool Zoo? One reviewer described their experience as 'unexpectedly good'. The guest, who uses a powerchair and had a friend who uses a long cane, gave access 4.5 stars saying it had 'tarmac paths linking everything up, and her visually impaired friend just zoomed off exploring!' 'Top marks for the staff. We received a warm welcome and everyone we met was friendly and helpful.'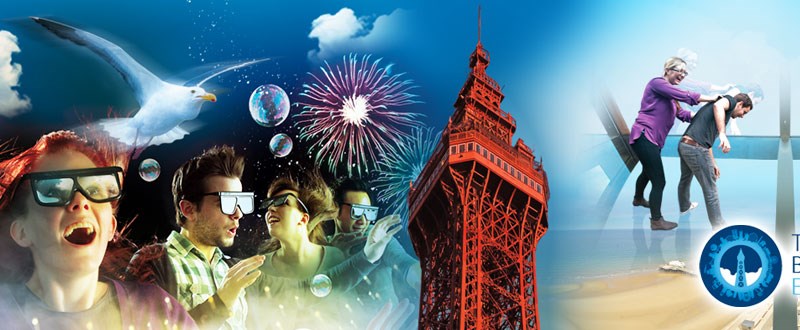 It's hard to imagine Blackpool without visualising the iconic Blackpool Tower. The Blackpool Tower Eye is 380ft and gives awesome views across the North West of England. This attraction has been rated 4.5 stars by our users, so as long as you don't have a fear of heights this one is not to be missed! One user described it as a 'brilliant day!' Another encouraged others to go but advised 'this is an amazing experience and is well worth doing however the 4D experience has flashing lights that might not be good for some people.' Staff are also wonderful with one reviewer describing them as 'very helpful, friendly and directed me to where I needed to be. They were lovely!'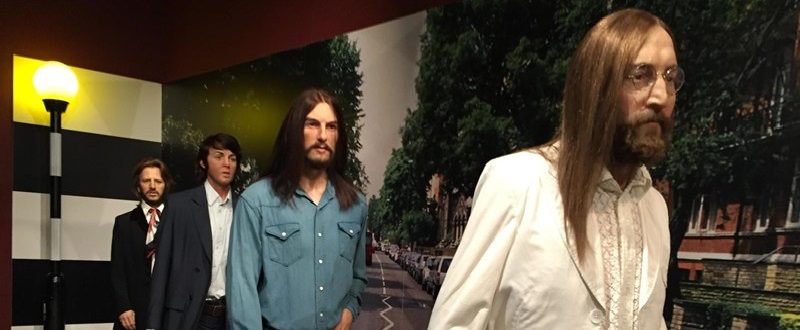 Why not pretend to your friends you've met some celebrities by getting some photos with the rich and famous? Madame Tussauds has been recommended for it's great access with one reviewer giving it 5 stars. 'We had a great time and took loads of photos. There was plenty of space to move around with my powerchair. The directions were easy to follow and the whole experience was relaxed and enjoyable.'
Bite to Eat
One reviewer has recommended Michael's Indian Restaurant saying it was 'not what we expected, but better!' They  told us the parking, access, toilets and staff were all top notch! There are several buses to the restaurant and also on street parking with a Blue Badge. The guest said 'access turned out to be easy rather than the usual anxiety fuelled experience of visiting new places. A large permanent ramp provided access through the main door. No having to go around the corner via the bins here!' 'The staff were excellent and nothing was too much trouble. They were happy to carry things, accommodate some dietary requests, and let us take our time.' 
Now, you can't be beside the seaside without getting an ice cream at some point during your stay, and Notarianni Ice Cream LTD will be sure to bring you delight. This Italian Ice Cream Parlour has been hailed 'the best ice cream in Blackpool' by one reviewer.
This established family business gives great access to the main open street serving area. Our reviewer advised that with their wheelchair they did have to move tables and chairs around a bit to get inside but they were able to fit. The staff are 'very good and will assist people if they are able to do so.' Top tip: 'this venue is only open from Easter to the end of the Blackpool illuminations each year this is early November. Would recommend to use take away service there are a number of park bench style seats located in the street near to the shop.'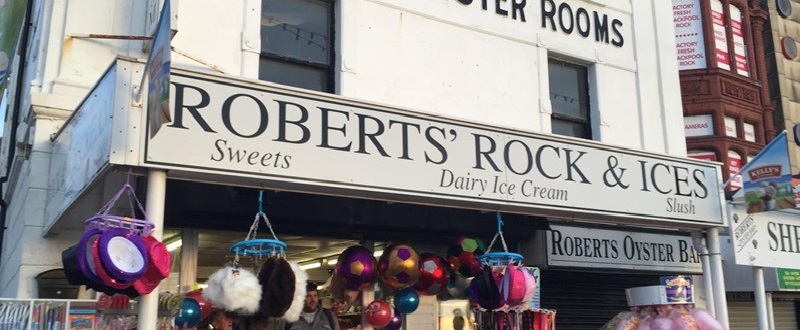 Another 'must' when in Blackpool is to sample their infamous Blackpool Rock. One reviewer recommends Roberts' Rock and Ices for this. They've given a wonderful 5 stars to the venue saying, 'great to find a shop where there was a permanent ramp in place which made it easy for me to wheel strength in. Once inside it was great to have the space to move around without living in fear of knocking or dismantling the displays. Staff were really helpful and happy to get things from the higher shelves as well as explaining the different flavours of rock and our other questions.' 
Blackpool isn't only famous for its fun-fair style beach, and 'break your teeth' rock. As you can see there's loads to do to entertain all ages! If you do visit Blackpool and find some new accessible spaces then why not let us know by writing a review? >>>
Last updated – June 2018