Inverness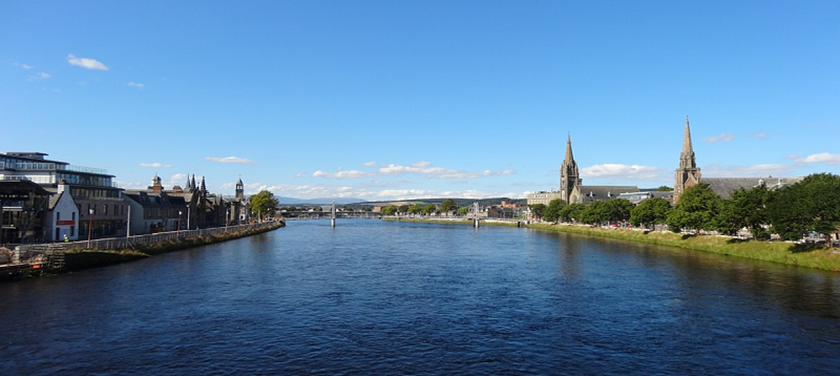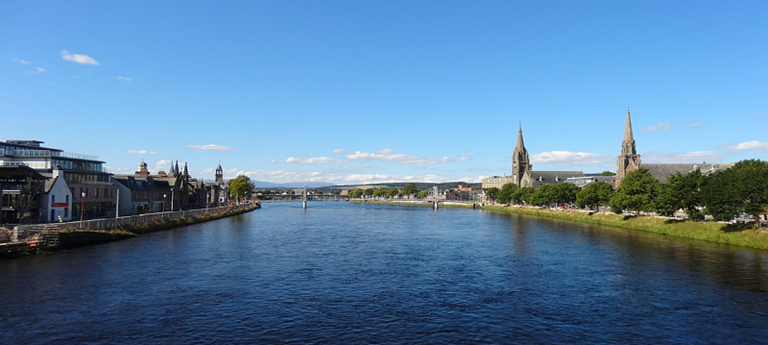 Located on the banks of the River Ness, Inverness is the northernmost city in the UK and sits on the doorstep of the Scottish Highlands. Its wide shallow river is renowned for leaping Atlantic salmon and flows through the heart of this small city. Could it be too shallow for a sea monster? Let's hope so, because the river's origins come from the murky depths of Scotland's most famous loch…
Book a room in the Highlands
Many travellers embarking on a journey to the Scottish Highlands will pass through Inverness, and with so many hotels to choose from, it's well worth a stopover for a night or two! Kingsmills Hotel is a luxury hotel in Inverness that was rated 5-star by one reviewer who told us it has, "excellent disabled rooms: wide doors, bilateral supports on toilet and shower, and alarm cords reaching the floor".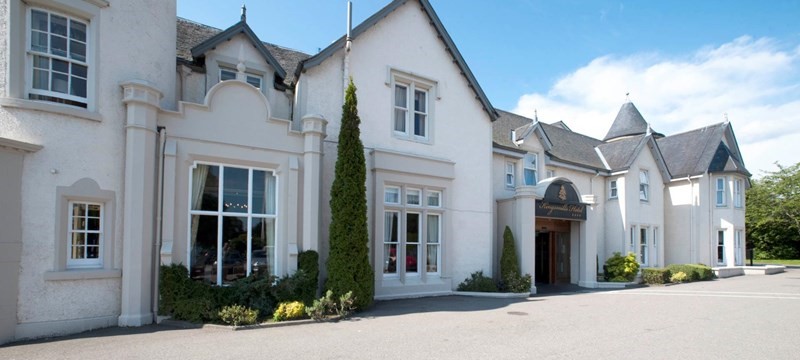 Another grand hotel right in the city centre is the Royal Highland Hotel which lists two ground floor bedrooms and a further two accessible bedrooms with a wheel in shower and "ability for a hoist in one of the rooms". This hotel is a top city spot for breakfast offering over seventy items in their morning buffet! One reviewer gave this hotel a 5 star rating for its great accessibility and said:
"Large bathroom had lots of space and a bathroom wheelchair to wheel into the shower. Hotel had all areas access for my power chair which was delivered to the hotel by shop mobility. Lots of easy access to restaurants and coffee shops and the main shopping area is brilliant! Can highly recommend Inverness and the hotel in particular."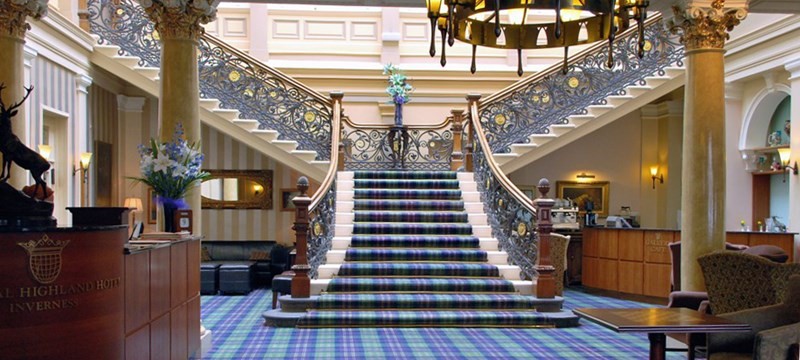 For travellers on a budget, the Travelodge Hotel a few minutes from the city centre has been described as a "good, clean, reasonably priced hotel" by one reviewer on Euan's Guide. They also said there were "good sized rooms with accessible rooms on the ground floor close to reception". Alternatively, Inverness Youth Hostel is around fifteen minutes from the city centre and is listed on Euan's Guide as having, "disabled accommodation on the ground floor".
 
Where to eat
There are many great and quirky places to eat in Inverness, including So Coco café that specialises in everything chocolate! From hot chocolate to cakes and churros, this café is a must visit for all the chocoholics out there! This café has been rated 5 stars on Euan's Guide for its accessibility, with one reviewer saying:
"Access from the front of the shop is step free and there is a reasonable amount of space to find a table although it is sometimes very busy. There is a separate lower level accessed from inside down a few steps or from the side entrance where there is one step."
The Fluke in Inverness is also another highly rated place to eat on Euan's Guide! The Fluke offers a traditional pub menu and has received a 5-star rating from a powerchair user who loved the helpful and friendly atmosphere of this pub. They wrote: "everything is on the ground floor and there's good access throughout. Entrance from the rear car park via a ramp/manual door and from the front via a wide manual door."
Shop at Eastgate
Eastgate Centre is the city's central shopping destination with many high street stores and brands, including designer clothes with a Scottish twist at Ness, the Edinburgh fashion label. This shopping centre has been rated 5 stars by one wheelchair user who told us that:
"There is so many lifts everywhere and there is lots of room inside the shops to move. The tables in the food court are high which is good, because you can fit wheelchairs under the table."
There are numerous cafes and coffee shops in Eastgate too, and one reviewer gave Starbucks 4 stars for good access. The café at M&S also received a 4 star review for 'great access' and a 'lowered shelf to pick up cakes and wide space in the café'.
Fill Your Own Bottle of Whisky
A trip to the Highlands wouldn't be complete without a distillery tour! Tomatin Distillery Visitor Centre in Inverness is listed on Euan's Guide saying: "most of the distillery is level, but there is one entrance with a ramp that can be used as an entrance and exit while on tour". Here you can even fill your own bottle of whisky!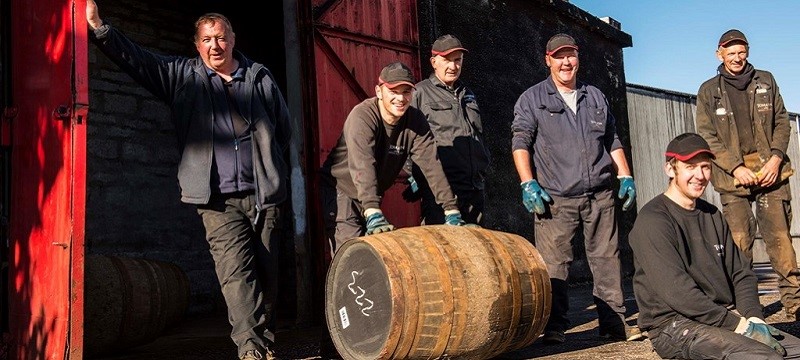 Entertainment
Catch a show at the Eden Court Theatre and Cinema! Everything from live theatre to current cinema screenings happens at this venue! The Eden Court has been rated 4.5 stars on Euan's Guide for its accessibility, with one reviewer saying they always have a 'positive experience' visiting here, and that:
"All staff are very friendly and helpful. Restaurant on ground floor with level access with good food. Disabled toilets have handrails, help calls and are spacious. Cinema has level access and seating can be removed to be at a higher level Theatre has level access which seats you five rows back from stage."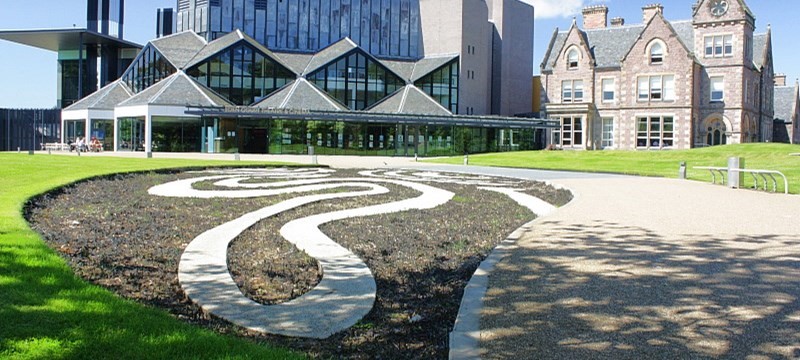 Things to see and do around Inverness
Go monster hunting at Loch Ness
If you're brave enough, you can hop on board a Seagull Trust Cruises boat on the canal towards the world's most famous loch, Loch Ness. The canal boats are run entirely by volunteers and boat trips are free for disabled passengers.
Step onto the battlefield at Culloden
Eerie as it may be, a trip to Culloden Moor, the site of Britain's last hand-to-hand combat battle is definitely worth a visit. One reviewer loved Culloden Battlefield and Visitor Centre and rated it 4 stars, saying: "there is a cinema room that has a film re-enactment of the battle which makes you feel as though you're in the middle of it all".
Another reviewer gave Culloden Battlefield a 5 star rating, saying that: "The staff here were very helpful and particular attentive in describing what there was to see, which way to head for, and the use of the audio guide. Very welcoming and friendly folk!"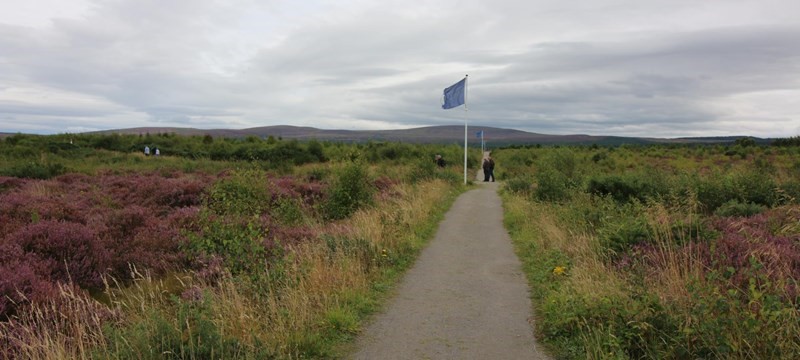 Explore Fort George
This 18th century fortress was built to protect George II and his troops against further Jacobian unrest and remains a top rated tourist attraction for people visiting Inverness. The outdoors can be tricky when it comes to disabled access due to bumpy roads or muddy grounds, but this fort has surprisingly good disabled access and has been rated 5 stars on Euan's Guide! One powerchair user commented:
"The notion that here was a Fortress built to keep people out did make us wonder what it might be like trying to get around. Then seeing the layout and the design we began to realise this might be really good - if they built it to roll big cannons and guns around then sure it might be pretty good for powerchairs!" Read full review >>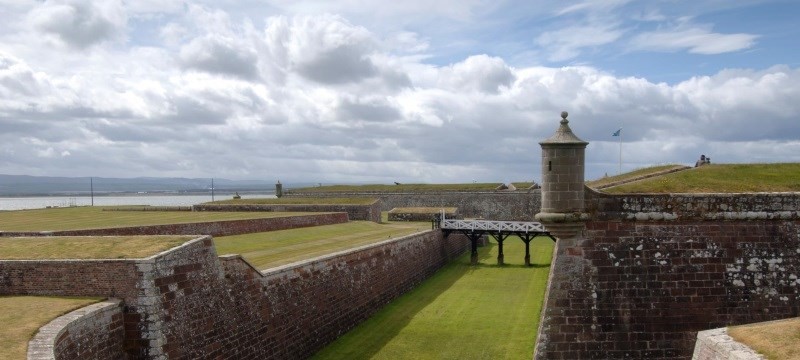 Have you been to Inverness?
Send us your disabled access reviews of places to explore in Inverness! Write a review >>
Last updated – November 2017.
Inverness Photo Credit – Gordon Corrance.