Coatbridge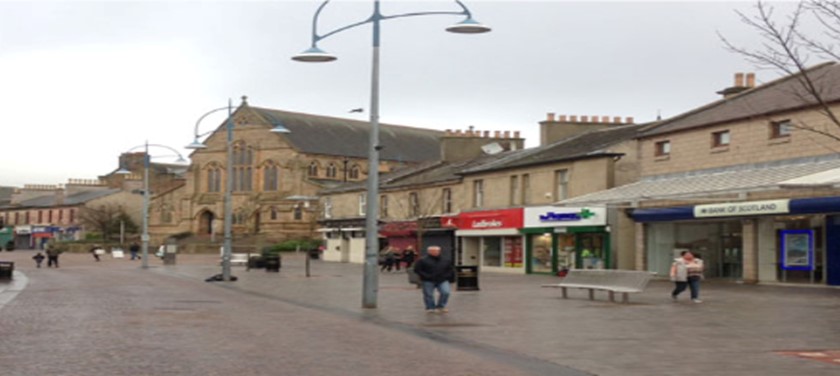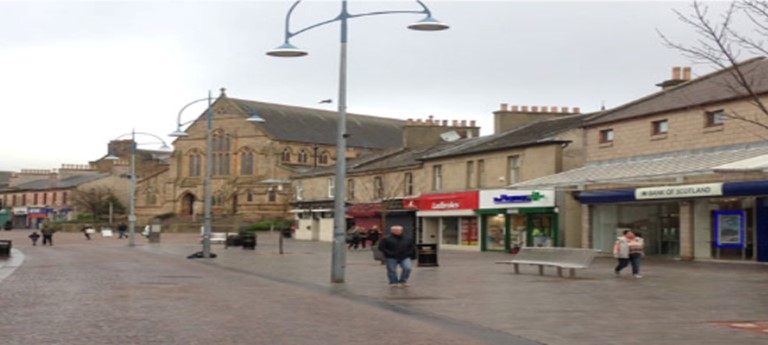 Coatbridge is found on the outskirts of Glasgow and is famed for its annual celebrations of St. Patrick's Day which draw crowds of up to 15,000 to the town. Home to many shops and local businesses, Coatbridge is full of places to shop.
Here's a selection of places that have been reviewed in Coatbridge by disabled people, to help you decide where you might like to visit when you are in Coatbridge.
Things to see
Visitors can enjoy a visit to the Time Capsule, a waterpark with swimming pools, an ice rink, a fitness centre and a kids' play zone. The water park includes a flume big enough to fit a Mini Cooper inside! Visitors have said that: "There are two pools, a plain 25-meter pool with stair entrances or a device to lower those who cannot use the stairs or is wheel chair bound. The other pool has a lift down to the changing rooms and staff always on hand to help out". The reviewer also mentioned that there are lifts to the changing areas and two large personal disabled toilets. Overall; "Staff are always willing to help and a great day out could be had".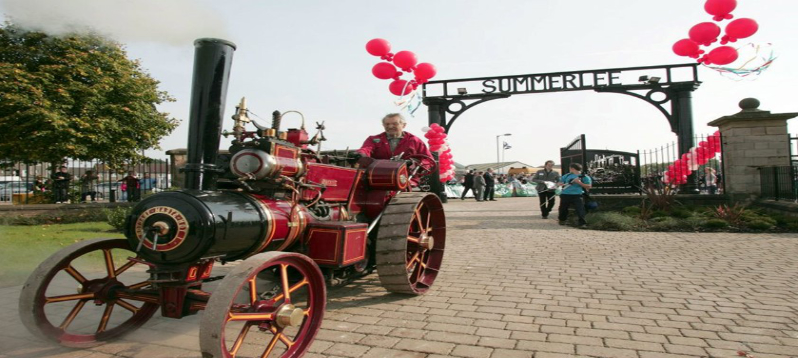 Fancy a little history? Take a trip to the Summerlee Museum of Scottish Industrial Life, a unique museum built on the remains of the old Ironworks. It features both indoor and outdoor exhibits, a canal and a café. One guest said: "The only thing found that was not accessible was the coal mine due to its cramped conditions. However, the tram on site has a tail lift allowing wheelchair access to enjoy the short tram ride round to the cottages and the exhibition hall has a lift allowing access to the upper floor for temporary exhibits and the viewing pod. Overall, the Summerlee Museum of Scottish Industrial Life was very accommodating when it came to disabled access". The museum has disabled parking, and their disabled toilets were described as: "The toilet is fully equipped with an overhead track hoist and changing bench along a wash hand basin that is also on a track allowing it be moved up and down as well as along".
Or if you would prefer something a little more relaxed, take a stroll around Dunbeth Park which has a 4★ review for its disabled access on Euan's Guide. The park is quite popular for wedding photos and hosts a Bowls private club on its grounds. One visitor said that: "All of the gates are wide enough for a wheelchair or Scooter to in two of the gates have a small section of cobbles" and "The paths are a mixture of ash and tar and if you travel around the 4 sides it is 1 mile. The park is popular with walkers, joggers and dog walkers."
Have a drink and a bite
The Mondo Restaurant in Coatbridge has a great review with the staff being described as "'very welcoming and friendly". The restaurant is described as spacious, with room for wheelchair users and has a disabled toilet: "The door opens out wards and is of a good standard with space to move a wheelchair around. This is also the baby change area as well". This restaurant is attached to a hotel as well, although there are no reviews for it. Why not leave a review here >>
A short drive away from the town centre is The Grill at Dakota Hotel which has received a 4.5★ review. Our reviewer has told us that there are a "number of disabled bays immediately outside entrance of the hotel".
There is also a Wetherspoons, The Vulcan, that you could visit. Located in a busy part of town the pub and restaurant is a good choice for lunch. A guest said that: "The staff were very friendly and helpful". They also mentioned that the pub has a ramp and disabled toilet onsite.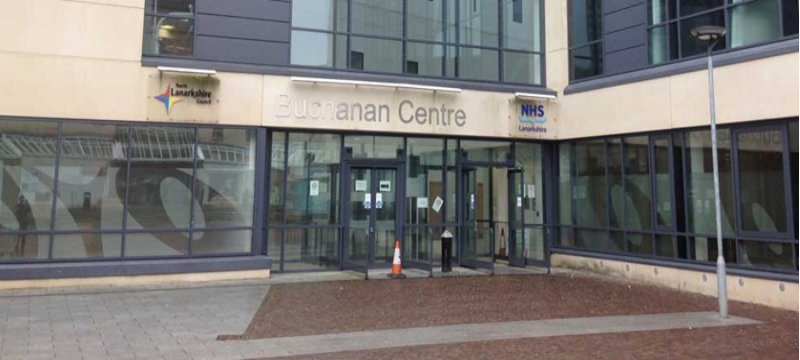 Explore the area
Coatbridge has several shops that have received great disabled access reviews including Tesco and Boots. We also have a great review of the Bank of Scotland. One reviewer has described what the accessibility of the bank is like inside: "Once you enter the bank it is very much an open plan area that gives a lot of space to move around. There is a reception desk on the left as you enter who will assist people with general banking enquiries. The cash point machines and pay in machine are accessible with space around them".
Coatbridge also houses the Buchanan Centre, a central hub that contains a range of services and is a joint building between North Lanarkshire Council and the NHS. The building contains many services such as; a Library, Registrar office, local council First Stop Shop, Municipal Bank, Dental Services, Community Health Services, and GP practices. Here is what a reviewer said about the building parking: "There are a number of Blue badge spaces in the basement area". They also mentioned that there are accessible toilets and many of the doorways are wide to accommodate wheelchair users.
If doing some shopping or visiting the Buchanan Centre doesn't tickle your fancy, why not visit Clifftonhill Stadium. The stadium is home to the Albion Rovers Football team and is a great place to catch a match. The stadium has its own disability area, accessible toilet and parking. A visitor said "There is some parking in the streets around the ground and there is a car park with in the ground its self. There is a charge for this but it is free to Blue Badge holders".
We are always looking for more reviews and we would love a review of the following places:
If you have been to any of them and would like to write a review, check out our How to Review Guide.
Last updated – June 2020