How to Review
We're so happy you'd like to write a review! It only takes a few minutes and you can review anywhere from your local Post Office to a luxury hotel. Here's how to get started and write your first review today:
Start your review!
Once you're on the site, click 'Write a Review' in the top right hand corner, or click 'Start your review!' below the search boxes.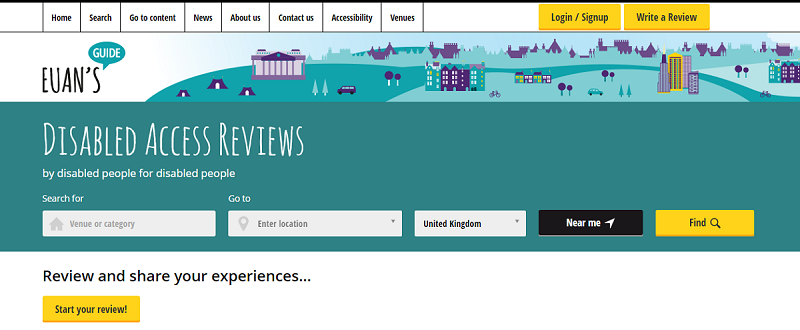 This will take you to the Euan's Guide review form. The form has various sections to fill in and will guide you through each step of the way. Try to share as much detail about disabled access as possible, and check out our guide to writing a good review here.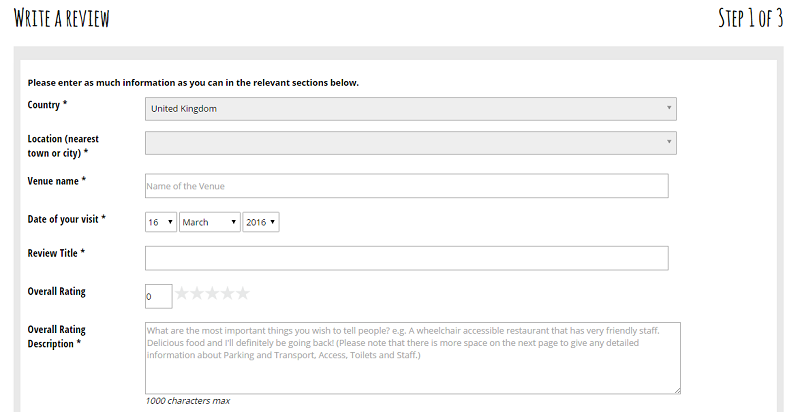 You will also be invited to share whether your visit included using a: Wheelchair / Powerchair / Mobility Scooter / Walking Aid / Symbol Cane / Long Cane User / Assistance Dog: Visual Impairment / Assistance Dog – Other / BSL / Hearing Aid or Cochlear Implant.
Add photos!
Nearly finished! Once you have finished filling out your comments, you will have the opportunity to submit any photos that you would like to include with your review. Our most popular reviews always have pictures!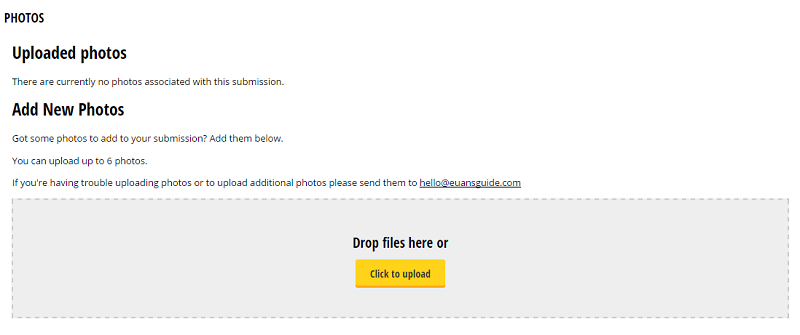 This is where you will also get the chance to upload a video or audio element to your review. This could be footage of a cool access feature in action, or even you telling us your review rather than writing it!


Don't forget!
Once you're finished, you will be asked to sign in or register if you are not already logged in. This step is important, as we can't publish your review without knowing who you are!



Are you ready to write your first review? Submit a review now >>