Stromness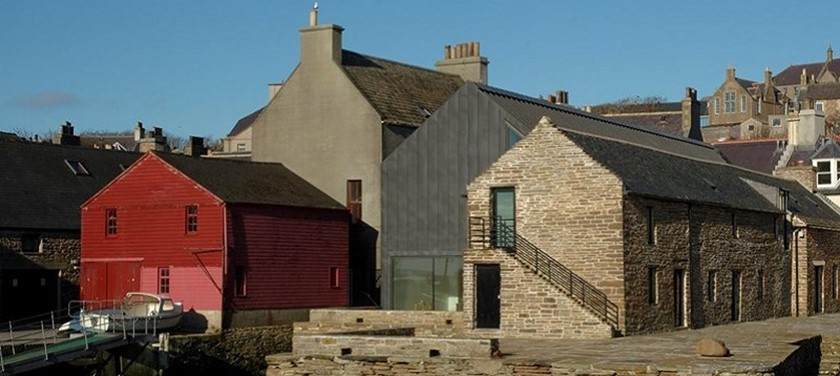 Curving around a protected harbour on the southwestern shore of Orkney, Stromness is a pretty grey-stoned fishing town lined with characterful piers and jetties. Despite its small size, it's a lively settlement hosting many of Orkney's year-round festivals including the Blues Festival and the Folk Festival. You might even be lucky enough to catch a glimpse of the Northern Lights!
Sail to Orkney
Sail your way past the Old Man of Hoy to Orkney on the MV Hamnavoe. Weather depending, this ship sails up to six times a day between Scrabster on the Scottish mainland to Stromness in Orkney. Belonging to Northlink Ferries, the ship is listed on Euan's Guide and has lift access between all three decks. If you're boarding with a car, it's possible to request a space near the lift beforehand. Otherwise, the 100m walkway is listed as 'wheelchair-friendly, with a lift leading from the ground floor to the first floor'. The ferry lists 'two adapted toilets' on board, and these do not require a key to open. The return journey runs up to three times a day from the Stromness Northlink Ferry Terminal.
Sleep in a Norwegian-style chalet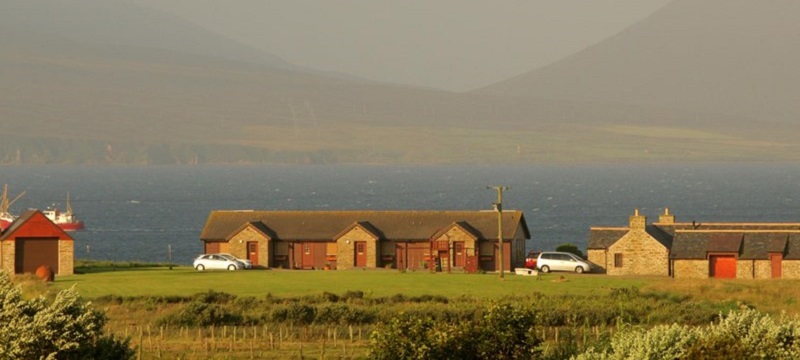 Buxa Farm Chalets and Croft House sit on the waterfront between Houton and Stromness in Orphir. The chalet is a fantastic place to see wildlife, particularly birds. The chalets are listed on Euan's Guide as saying, 'chalets are wheelchair accessible with wide doors and all on one level. A dedicated walk with gates at the top and bottom has been developed giving easy access to the shore'.
View fine art by the pier
The focal point for artists in Stromness, The Pier Arts Centre includes work by major 20th century artists as well as modern contemporary artists. The gallery is listed on Euan's Guide saying 'there are accessible toilets on all three floors of the gallery' and that 'the centre has a wide front door and staff are available to hold it open if it is not already open'.
Learn how to survive in the arctic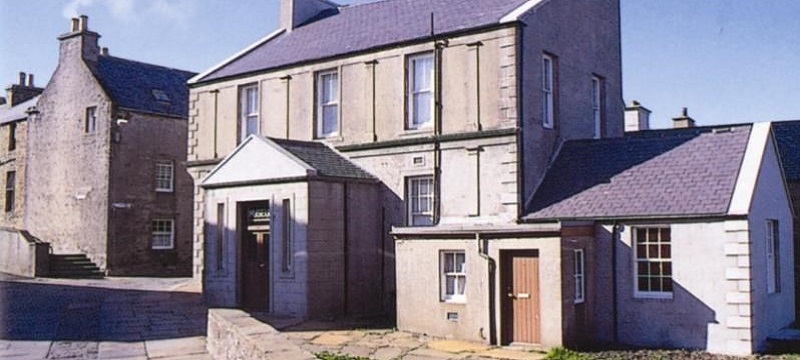 Stromness Museum is the place to go if you want to discover a bit about Orkney's natural history and maritime stories. Displays about Dr John Rae, Sir John Franklin and the Arctic Whalers will show you how to survive in the Arctic; while the Victorian Natural History Gallery showcases an impressive bird collection, fossils, sea creatures and more. A ticket here will last you seven days, so you can come back as much as you like!
The museum lists its accessibility on Euan's Guide saying, 'the museum's main floor is fully accessible and on ground level with a steep sloped area' and that the 'entrance doors are wide'. The upper gallery is not accessible to wheelchair users; however, a chairlift has been fitted for visitors. The museum also offers a DVD to link museum artefacts with stories of Stromness.
Enjoy a peatfire tale
If you're in search of a story, The Orkney Folklore and Storytelling Centre is the place to be in Stromness. Sitting right in the middle of a UNESCO World Heritage site, the centre offers evenings of storytelling, guided town walks, drama circles and more. It's listed on Euan's Guide as having 'a large disabled toilet with a step free entrance and grab rails' and 'level access throughout with only a very slight slope at the entrance to the courtyard reception'. The centre also told us, 'there is a lot of mime and gesture in our work' and they use sign language having worked with many hearing impaired people.
Can you help review Stromness?
We've got lots of great listings for places to go in Stromness, but we need reviewers to share their experiences! Tell us what accessibility is like in cafes, attractions and shops around the town by writing a review.
Last Updated – April 2016