Paisley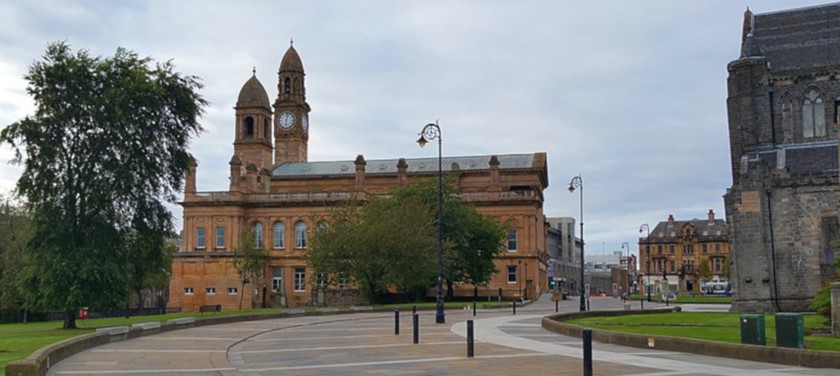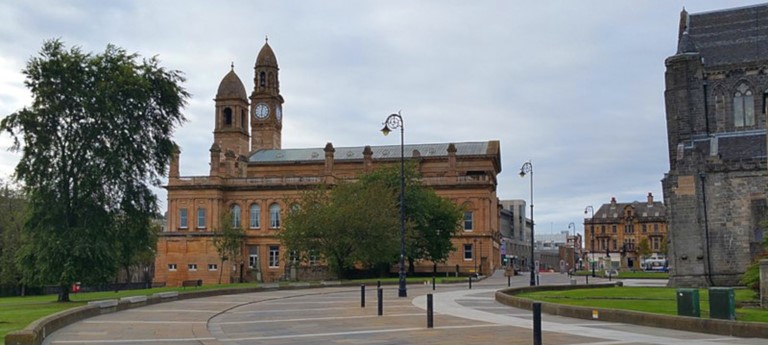 Paisley is a town 8 miles southwest of Glasgow. Once home to a thriving cloth industry that gave the name to the Paisley pattern, the town is most famous now as the hometown of stars including David Tennant, Gerrard Butler and Paolo Nutini. The town boasts a range of attractions including a 12th-century abbey, a museum charting Paisley's industrial past and a bustling town centre shopping area.
Places to stay
Renfrewshire Access Panel have given the Premier Inn Paisley a 5-star rating. The hotel is conveniently located for people traveling by road to and from Glasgow and has an accessible room with en-suite wet room. The reviewer was particularly happy about the spacious, wheelchair-friendly restaurant!
A day out on the High Street
Whether you're looking for a place to shop or somewhere for to eat, Paisley has both! The Piazza Shopping Centre has a 4-star rating on Euan's Guide for accessibility, while stores inside the centre have won high ratings for their accessible store layouts. The Piazza Centre boats a broad selection of leading fashion labels including Peacocks, Officers Club and New Look.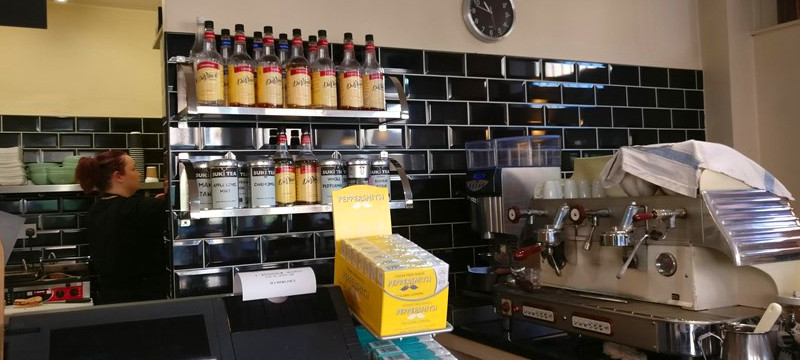 The town centre has a mix of pubs, restaurants and cafes to suit all tastes. Cardosi's Espresso Bar is a top-rated café on the High Street serving authentic Italian coffee, cakes and pastries. One reviewer said that "This cafe is ideal if you were visiting the Museum or library or shopping in the town. We would certainly visit again.".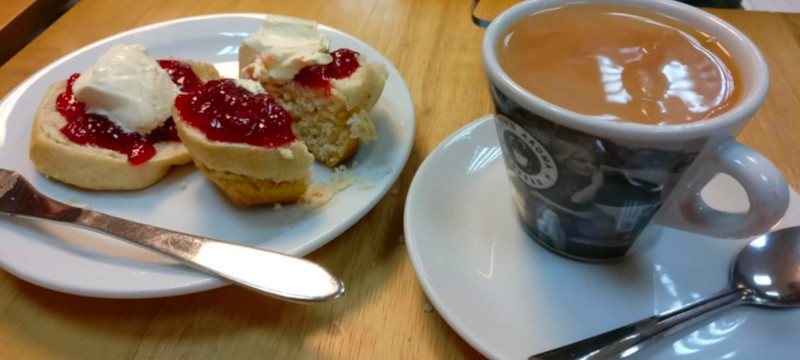 Lee's Diner is a wheelchair-accessible diner on the High Street near the Paisley Shopping Centre. Open from 9am until 4pm, Lee's Diner serves traditional lunch favourites including baked potatoes, stovies and a range of burgers and sandwiches.
Just off the High Street, The Wynd Café is run by volunteers supporting local charities. Offering hot and cold drinks, snacks and a warm welcome, the café has won a 4-star rating on Euan's Guide for its accessibility and friendly staff.
Dig deeper into Paisley's history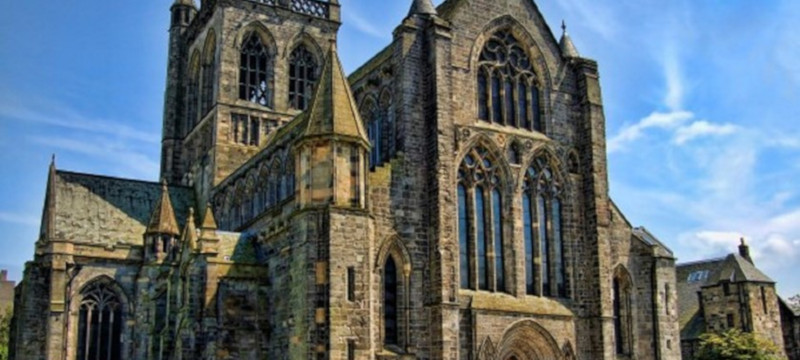 Tracing its origins back over 800 years, Paisley Abbey is both a tourist attraction and an active church. Visitors can tour the spectacular interior and exterior of the abbey with the help of ramps which make the ground floor and surroundings wheelchair accessible. Guided tours run on Tuesday and Thursday which let visitors learn more about the long and often turbulent history of the abbey as it endured through some of the most turbulent periods of Scottish history. The abbey has a 5-star rating on Euan's Guide for its ground floor wheelchair access, accessible toilet and friendly, knowledgeable volunteers.
Paisley Museum is currently housed on the High Street while the main building undergoes a 4-year restoration project until 2022. The Secret Collection exhibition on the High Street lets visitors see exhibits that have not been on display for years, or in some cases ever before! The exhibition space is packed from floor to ceiling with shelves of artefacts, the aisles are wide enough for wheelchair users to enjoy the tours. Visits to the Secret Collection are by appointment, with guided tours around the facility lasting approximately one hour. Click here for more information.
Out-of-town attractions: Movies, Football, Gyms and more!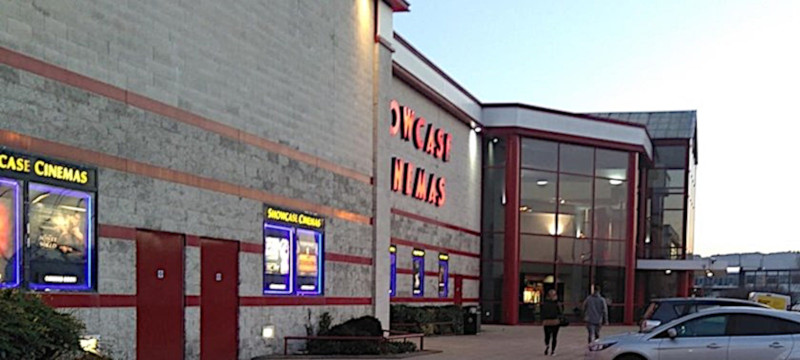 Showcase Cinemas has a 4-star rating on Euan's Guide. The cinema is laid out to give wheelchair users the choice of sitting at the front or back of the theatre. The cinema has disabled parking spaces next to the entrance with lowered kerbs for easier access. The cinema runs autism friendly screenings as well as subtitled screenings. CEA cards are accepted, meaning that carers can accompany you free of charge!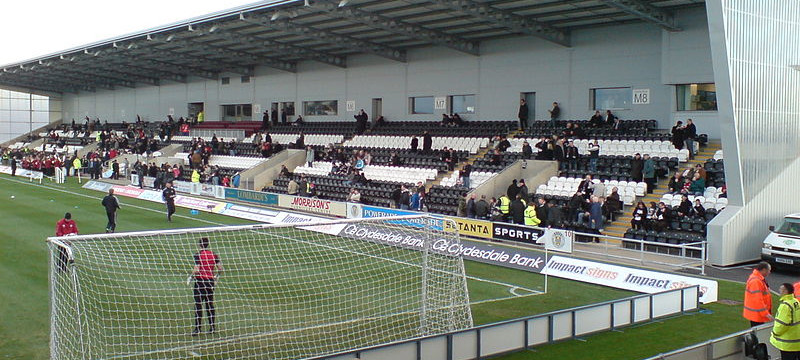 If you're coming to Paisley to watch the beautiful game, St. Mirren FC's stadium has a 5-star rating for its accessibility and for the support given to disabled home and away fans. Disabled away fans can watch the game from a wheelchair accessible area on the North Stand. There is an accessible toilet close to the north stands, and disabled supporters have the option of ordering half-time snacks without having to leave the stands. Click here for more information.
Lagoon Leisure Centre is one of Paisley's most popular attractions on Euan's Guide. The centre has an accessible changing room with a ceiling hoist and changing table, while the pool has manual pool chairs for use in the sloped main pool. The centre also boasts a spa, gym and sports hall, all with level access.
ON-X is another popular sports centre, described by one reviewer as "A disabled athlete's dream venue. Utterly flawless from car to court access wise!". ON-X has changing facilities, toilets and lockers designed for wheelchair users, and the accessible parking spaces are monitored to prevent misuse during busy periods. The centre has a gym and multiple pools as well as sports halls and dance studios.
Have you been to Paisley? Disabled access reviews let other disabled people find out about great places to go all over the UK!
Last Updated – October 2018