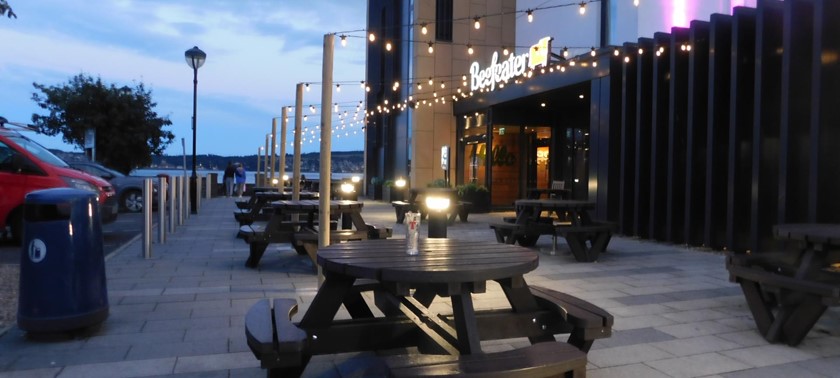 Sunday lunch
We had been staying in the area and had been to visit the V and A museum which is at the Discovery Quay the Beefeater restaurant. Is also on the Quay. We had booked a table as we weren't sure. H...
Beafeater
1 like
I was staying at the Premier Inn so the Beafeater restaurant was were I got my Breakfast and Evening Meal that I had booked. The restaurant has a large number of tables but has good clear pathwa...
Beefeater Dundee Centre
3 likes
I went here for my breakfast after my train journey and as soon as I opened the entrance door, the lovely staff greeted me and offered to go and get my breakfast rather then me getting it. Top cla...
Accessible restaurant with great views of the Tay
An accessible restaurant with good circulation space with room for groups of chair users to meet.
We've had 4 reviews for Beefeater