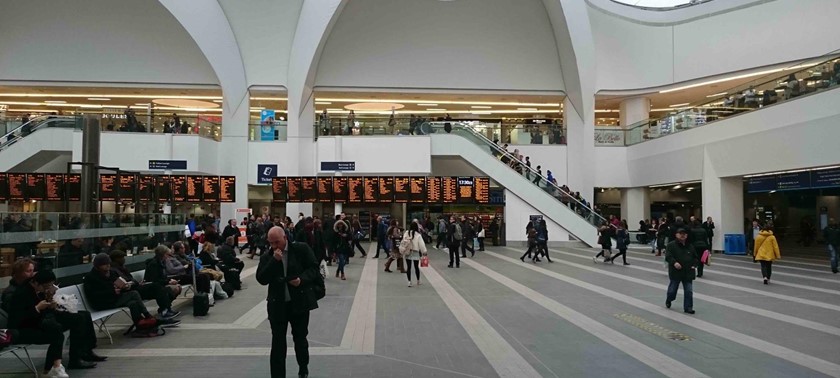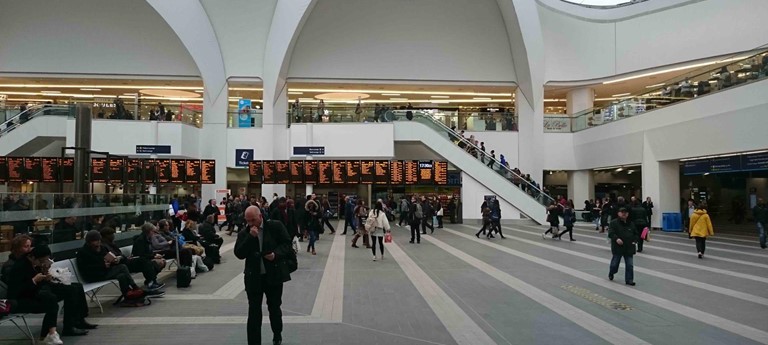 Birmingham New Street Railway Station
Smallbrook Queensway, Birmingham, B2 4QA, United Kingdom
|
0121 654 4243
|
Website
Disabled travellers first class train ride.
Visit date:
This review is especially helpful for those who have or use the following: Walking Aid, Wheelchair, Powerchair, Mobility Scooter
Overview
The only frustrating thing you will encounter for your train journey is the actual booking a ticket and seats, it's always a nightmare to get what you want and need, but once you finally have your tickets sorted out, and if of course you can afford it, then we advise that any disabled person should travel first class. My wife and I do so every time if possible simply to make sure our journey is as stress free as we can have it, and being in poor health, and now having reached the age to be (oxygenated) (80) I need as much help as I can have. I know I will get all the help I need, everyone is so helpful and willing, so we recommend you follow our advice now. BOOK EARLY. You are able to reserve your tickets three months before day of travel, and if you can do that, you will save so much money. Bear in mind though, it's paid up front, so if you cannot journey on the day, you may loose all your money, and it's quite a job to get any back, but the savings can be so much. Our review for New Street station is based on our first class journey to the NEC exhibition hall in Birmingham, but it will give you an idea for any journey you are making. Photo 1. We journeyed on train to New Street station, and entered the concourse area. It is very spacious for getting around, which is used mainly to enter the station and to get down to the platforms. There are a few shops and eating places on the ground floor, but more restaurants and shops up on the first floor. You can while away quite a long time just looking at everything. Photo 2. Once you get through the barriers, showing you have a ticket, (disabled barriers are quite wide) you are then on a walkway to all twelve platforms, and there are lifts to every platform, and these are large wide lifts, plenty of room for you. Photo 3. If you are travelling by train, and need help, the mobility assistance office is right next to platform 2 lift and stairs. Photo 4. It has a wide sliding door, all on the flat, and once inside we have always found the staff to be very friendly and helpful, and you just wait there until someone arrives to look after you and take you onto your train. There is plenty of room in there, and it's always clean and tidy. However, if like us you have booked a first class ticket, just tell them at the desk when you arrive, ( 30 minutes before your train time at least, ) and they will arrange for your support person to come and collect you from the first class lounge itself, now that's service, as it means you can go into lounge and enjoy a good rest before your journey. Photo 5. Going out of the assistance office, you go through the barriers again, along to the main concourse and ride around to the left, down the central passage, on a shortish ride, to reach the first class lounge, which is all on the level. The automatic doors are wide and easy to get you into the lounge. Photo 6. At the reception desk you will need to show your first class ticket to the attendant. Photo 7. There are plenty of comfortable seats, and room for your chair, a Tv plays mainly news items, and usually there are free newspapers you can read, (COVID has meant at times no papers). Photo 8. While there, why not enjoy the free refreshments they provide for first class ticket holders, a cup of hot, yes hot tea, coffee, in a proper cup, not plastic or paper, and a fair selection of snacks, and a small selection of fresh fruits. Photo 9. The toilet is shared by male, female, and disabled. Photo 10. Inside there is plenty of room for chairs to turn around, with grab rails and pull cord, and is checked and cleaned very often. Photo 11. At least 20 minutes before your train is due to leave, an assistant will arrive to collect you, be ready please, and they will then take you down onto whatever platform the train will leave by. Photo 12. They will take you along the train to your coach, as booked by you so again our advice is make sure you book a seat on a disabled coach, there's just one first class disabled coach, and just one standard disabled coach so book early. We are travelling on Avanti today, in our eyes the best train service, and we feel a disabled person needs a bit more comfort, and if you can afford first class it is well worth it. Photo 13. Your support assistant will collect a ramp and put it in place for you, just one coach can accept this ramp, so try to book a seat in the disabled coach. Photo 14. They will then escort you onto the train. Photo 15. You are then taken to the disabled seats, and if you are unable to get out of your chair, then the seat will have a table for you, plenty of room for you to sit by the table, and a good view out of the windows, the view for your companion is not so good, staring mainly at a blocked wall, unless they creak there necks around to see out of their window. Photo 16. The carriage is to narrow to get your chair down the aisle, so you will have no choice but to sit at the disabled seating. Photo 17. If you have limited movement, but can stand and walk a few steps, then we always book a seat in the carriage, we love the two seater table and chairs, which offers that bit more space and comfort, the value of booking early. Settled in, we await departure, but more important, we wait for the free table service to come, provided for first class ticket holders, and first they will come around and invite to to select a drink, hot or cold, then when all served, they will invite you to select a choice of meal, the menu should be on the table on your arrival, and we find these to be pretty good nowadays, a long time ago when we joked about railway fare. Then they will come around to offer you free selections of alcoholic drinks or plain simple drinks, it's your choice. A very satisfactory way to enjoy a train ride, that's why we feel it's worth the extra cost of a ticket. Photo 18. Next to disabled seating is the toilet, so handy. Again it's shared by all. Male and female Photo 19. It has enough space for your chair, and there is a grab rail, even more handy on a rough bit of travel. It's usually clean, but people are people.
Transport & Parking
There are disable parking bays in car parks reasonably close to Birmingham New street station, but expensive. Most Birmingham buses have bus stops near to station entrance, but that's hard work, so we prefer to travel in to station by train, leaving our car at home, or in free disabled space at nearest station to home. So far, we have not experienced any theft or problems by so doing. Then this cuts out a lot of trouble during our journey into station.
Access
We find with New Street station that it is easy enough to get around, there's plenty of room to dodge worried travellers trying to find their way around. The signs are reasonable enough to help you find the places you need to in, and there are lots of good wide large lifts in general. There is ample seating areas dotted around while you wait for your train to arrive, and first class lounge is ideal waiting area, most relaxing, with goodies on offer. The rail advice board shows times of trains, but it is smallish print, usually high up, so may be difficult for those with poor eyesight.
Toilets
We did not find any disabled toilets, all seem to be either sharing male and female, or if separated, very busy, and not always as clean as we would like.
Staff
Most staff are willing and helpful, we have never felt unwanted or in the way, and am grateful for their support.
Photos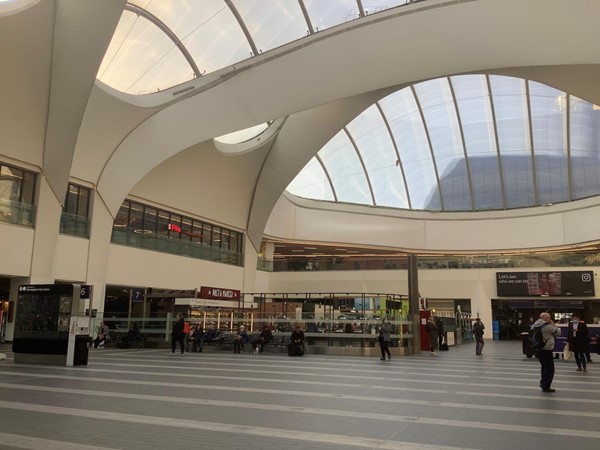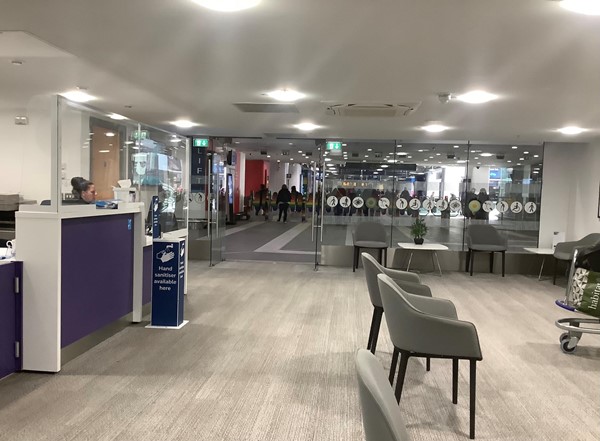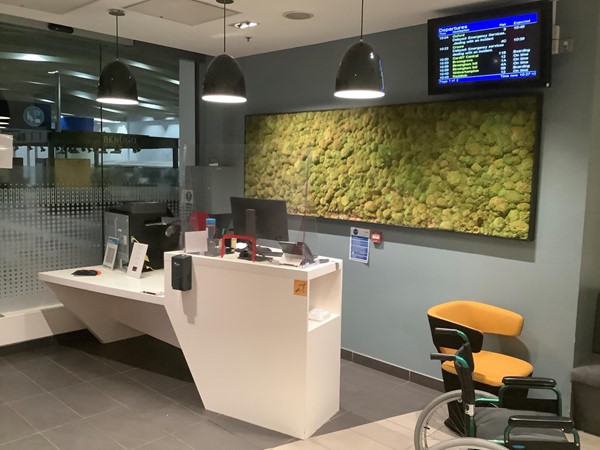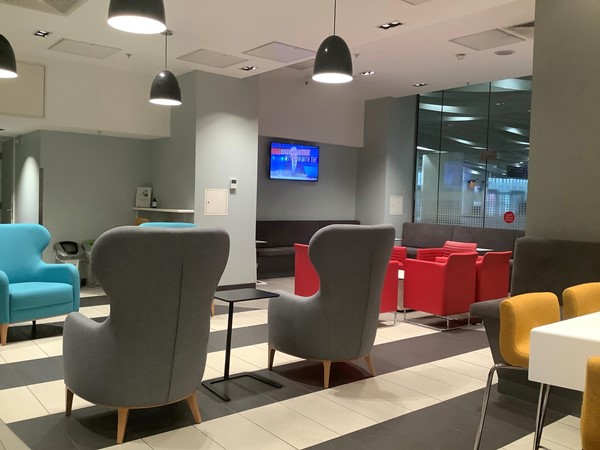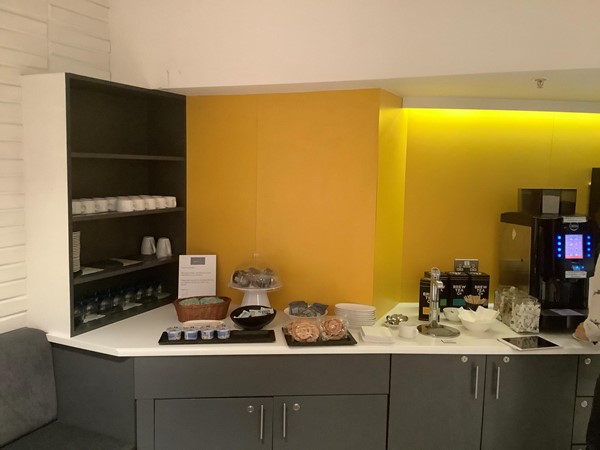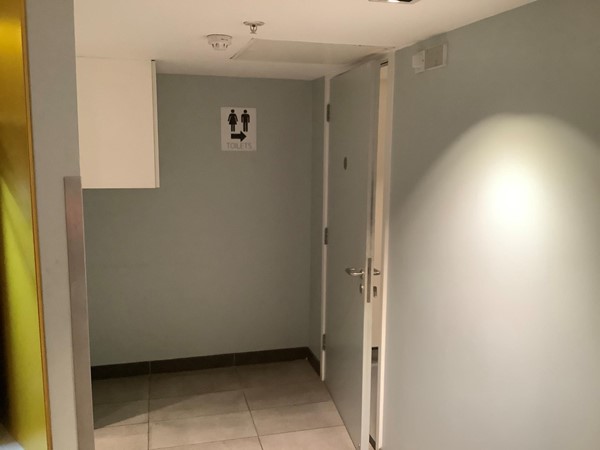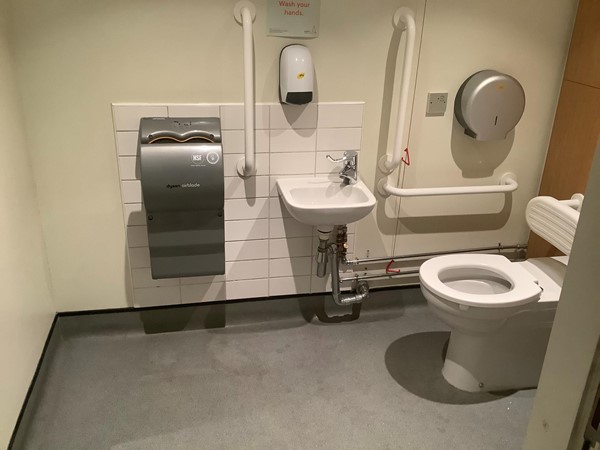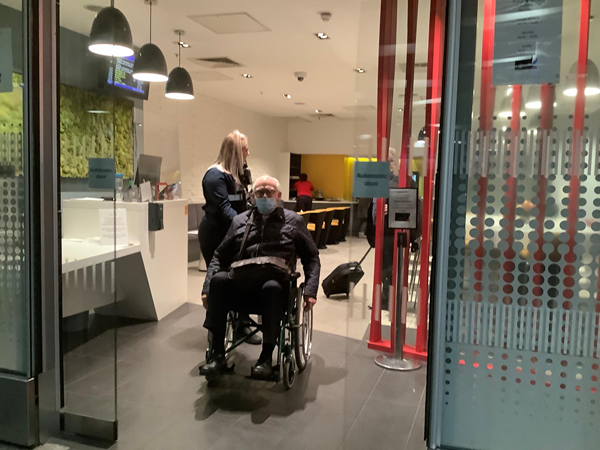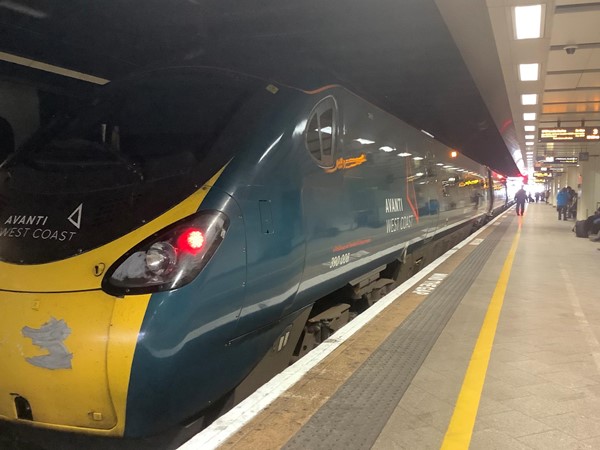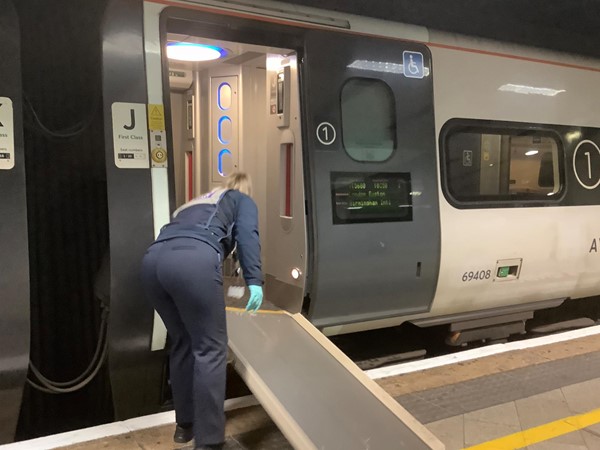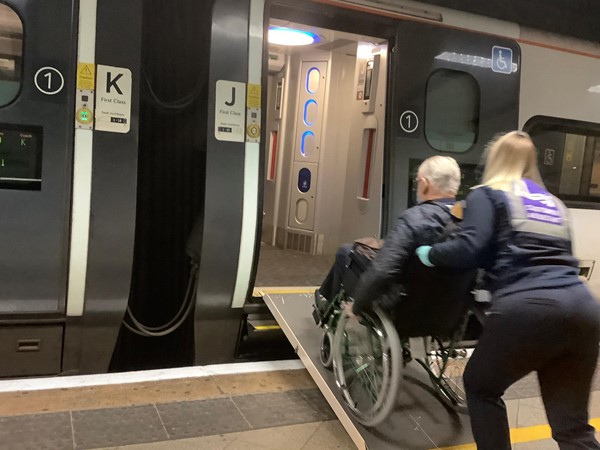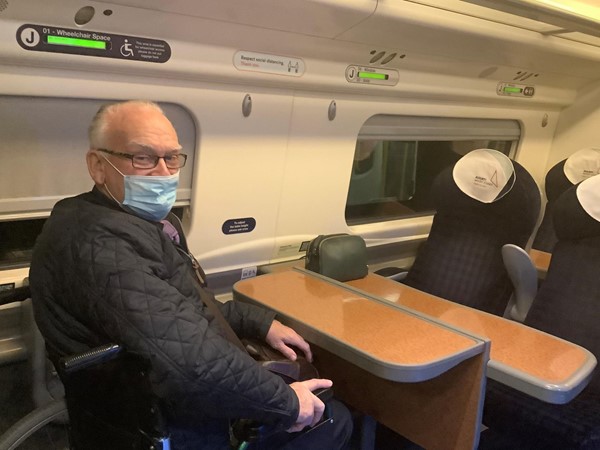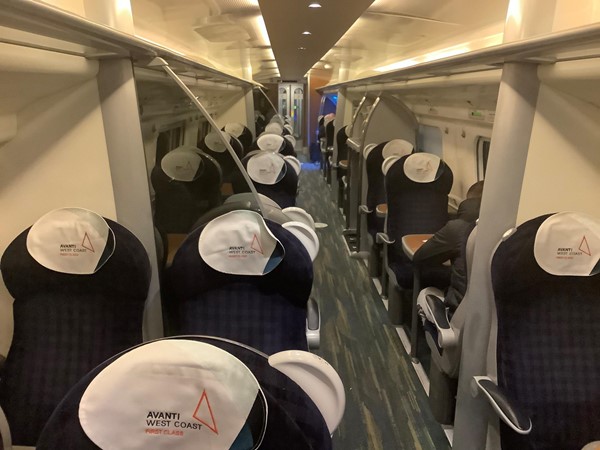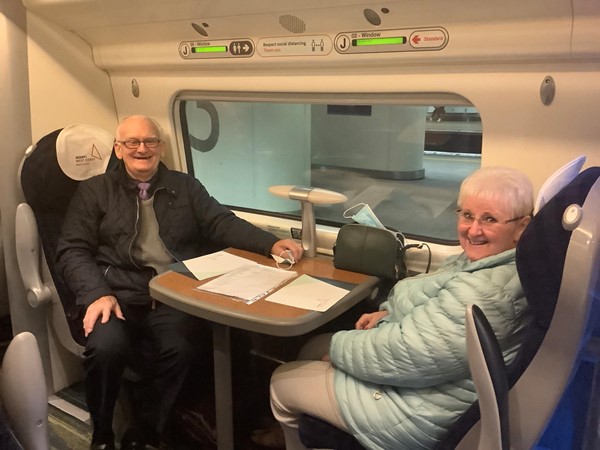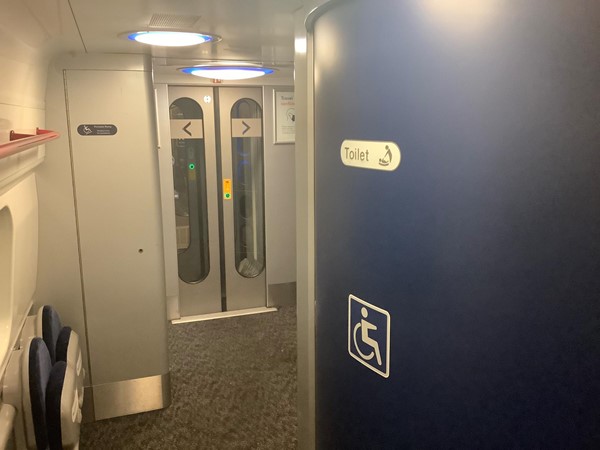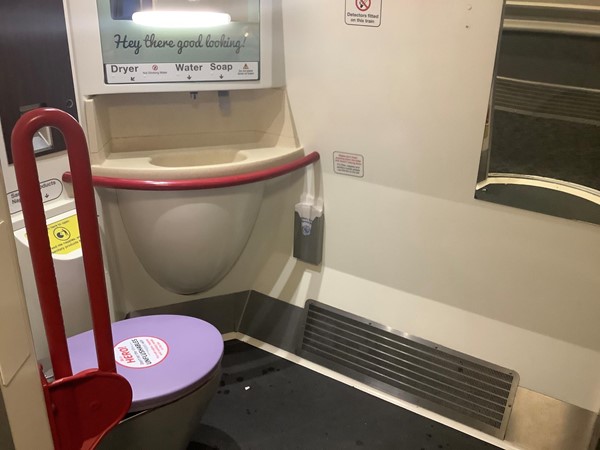 We've had 4 reviews for Birmingham New Street Railway Station