Birmingham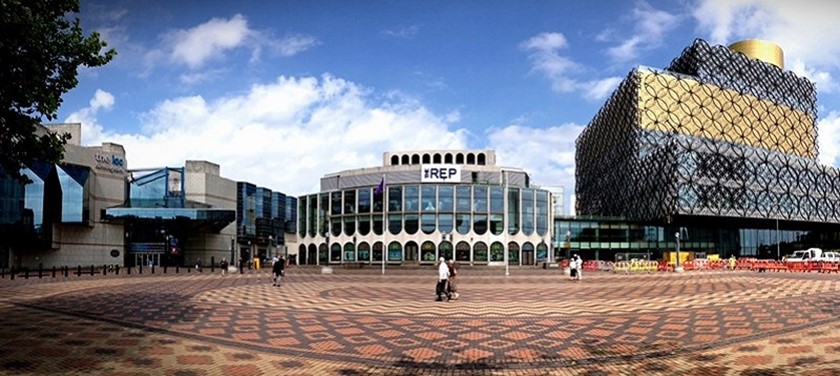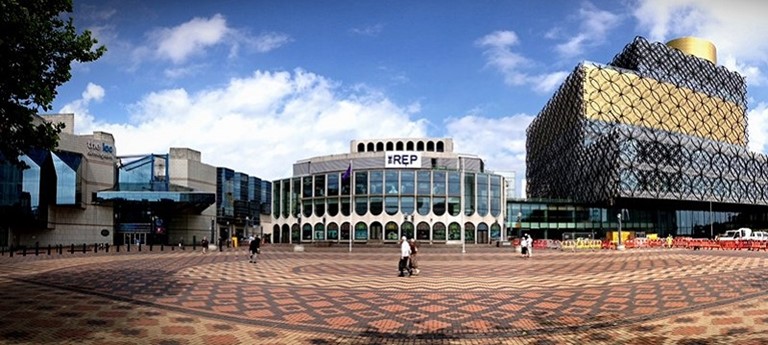 Birmingham, otherwise known as Brum, is the UK's second most populous city and is situated among a nest of canals in the West Midlands of England. While Birmingham is not a typical sightseer's destination, it is a city with lots to offer culturally and socially, particularly as it has the youngest population in Europe.
Chances are, you own something that was made in Brum, the 'city of 1001 trades'. An important centre of manufacturing, it was here that the pioneers of the Industrial Revolution initiated the Lunar Society, with members including the likes of James Watt and Charles Darwin's grandfather, Erasmus Darwin. Today, the city is more renowned for its numerous festivals and its impressive arts scene.
What would a Brummie say?
The local lingo of Birmingham is part of the thrill of visiting! If you come across someplace that is really fantastic, you would call it 'bostin'; and if it surprised you that the place was so good, you could express this by saying, 'I'll go to the foot of our stairs'.
If things aren't so great and someone is in a bad mood, you would describe them as having 'a face as long as Livery Street'. Really they're just 'mardy'. And when you have a chat about the weather, 'black over bill's mother' means a dark sky, but if it's a bit cold you could always say it's 'parky'. Better get some gloves on your 'donnies' if that's the case!
'Any-road-up' this is a travel guide and we're 'going round the Wrekin', so read on for some recommendations on great accessible things to do and see in Birmingham. It'll be 'bostin'.
Arrive by the tracks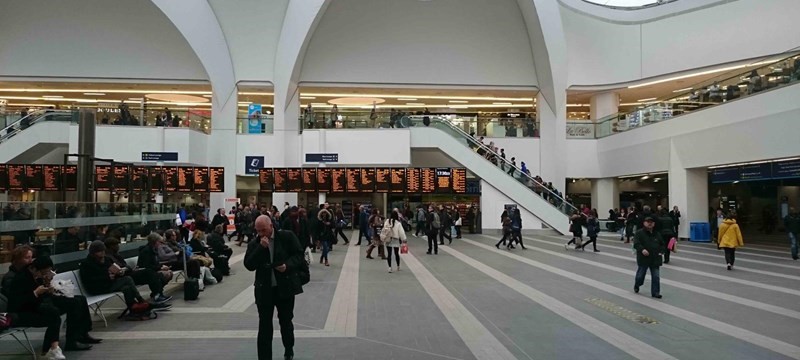 With such great reviews of railway stations in Birmingham, it seems like train is a good way to go! Birmingham Moor Street Station has a 4 star review for having ample seating throughout the station. The Birmingham International Railway Station also has good ratings with a 5 star review. Here, 'access to and from the station is easy with lifts to all platforms, an accessible toilet, good signage and helpful staff'.
Birmingham New Street Station was also reviewed by one Long Cane user who said: 'They have done lots of work to the station which has massively improved access inside and around the station. The lighting is much better than it used to be because of the design allowing natural light into the main concourse.'
Get comfy in accessible accommodation
Ideally placed for those visiting by air or are going to the National Exhibition Centre, the Ibis Birmingham Airport – NEC has a 4-star review for its great location, spacious well-equipped wet room and wheelchair-friendly restaurant. Another popular airport hotel is the Travelodge Birmingham Airport. One reviewer gave the hotel 4.5 stars, saying that "Excellent service from the staff, very friendly and helpful. The rooms were spacious and welcoming,".
The Crowne Plaza Hotel Birmingham City in the centre of Birmingham has a 3.5 star review for access on Euan's Guide where outside 'lowered kerbs are making things easy'.
Do some daytime exploring
Birmingham is packed full of great accessible attractions and venues. Home to the exciting chocolatey Cadbury World and the obscure Pen Museum, this city will keep you on your toes.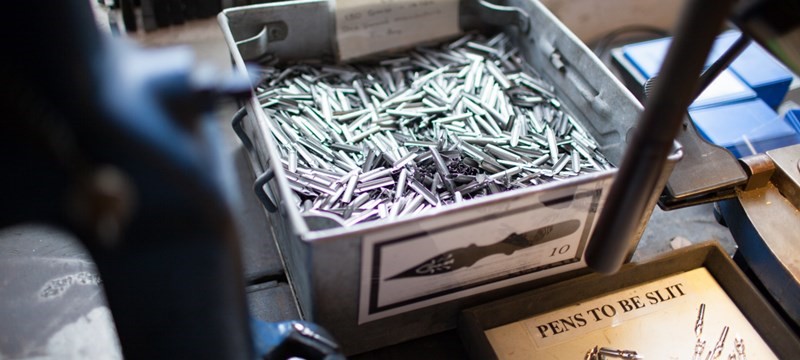 Science-enthusiasts will enjoy Thinktank which has a 4.5 star review for a fun day out. If you're more into your arts and history, you might prefer the Birmingham Museum and Art Gallery which has 'the largest hoard of Anglo Saxon gold ever found!'. This venue has a 4 star review for good access and friendly staff.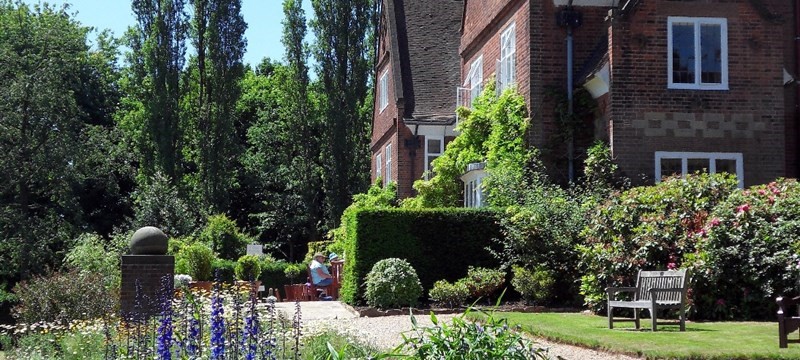 If you enjoy a little bit of history, you might also like to visit Winterbourne House and Garden, an Edwardian gem home to over 6,000 plant species! One wheelchair user loved visiting and wrote: 'The paths in the garden were firm and suitable for wheelcahirs/scooters. Most of the house was accessible in a wheelchair and there was a lift to the first floor.'
Tuck in to Birmingham's eclectic food and drink scene
This city has lots to offer in the way of food. If you're looking for something special, Adam's Restaurant is Michelin starred and has accessible formats for diners. Alternatively, if you're not keen on fine dining, Gourmet Burger Kitchen has a 4 star review on Euan's Guide for its spacious layout and friendly staff.
Be sure to take a wander over to the city's Balti Triangle and experience some of Birmingham's famous Indian restaurants. Shabab Balti is listed on Euan's Guide and is yet to be reviewed.
Coffee drinkers might want to stop by 200 Degrees Coffee for a beverage made with their own roasted beans! The shop was rated 4 stars by one wheelchair user:
'I'm a wheelchair user and after being unable to get access into two nearby coffee houses I came here and to my surprise, they had a ramp so I was really happy about it, bonus points! I was really quite taken also by the décor; there's a nice combination of dark wood and lovely bare brick walls, quite a classy grown up look about it. As I said, first impressions count – I'll be returning next time I'm nearby!"
Find fashion in the Bull Ring
The Bull Ring sees around 20 million shoppers each year and includes five different retail complexes meaning you'll be spoilt for choice! The centre has a 4 star review for being a great shopping experience 'which accommodates the needs of disabled people'. You will find many major shops here including Gap and River Island.
Tara-abit for some Birmingham entertainment
A spacious venue with a 4 star review is the LG Arena where you can book tickets to a variety of different shows throughout the year. For something a bit more last minute, you could catch a film at Birmingham's independent Electric Cinema.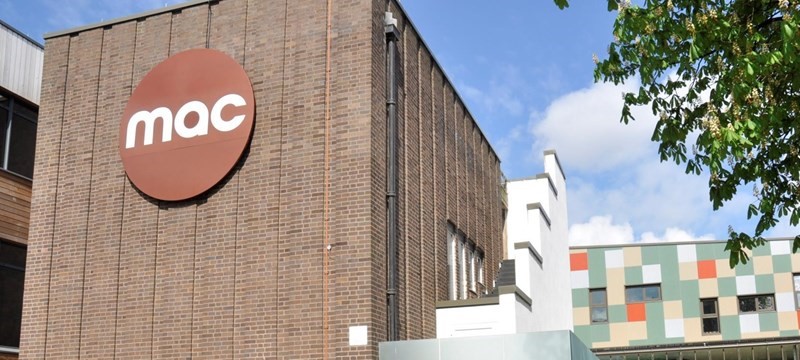 Mac Birmingham is another excellent venue worth exploring if you enjoy the arts. One reviewer loved visiting on Disabled Access Day and wrote: 'Everyone involved was helpful and enthusiastic to be taking part. Highly recommend it.'
Music lovers should check out The Symphony Hall on Broad Street which has been 'widely considered one of the finest Concert Halls in the world.' One reviewer gave the venue 5 stars saying: 'We had brilliant seats. I didn't pay for mine as I am a carer, I pre-booked a disabled parking space that was right outside the main entrance to Symphony Hall, which again I didn't pay for, and was courteously escorted to on arrival.'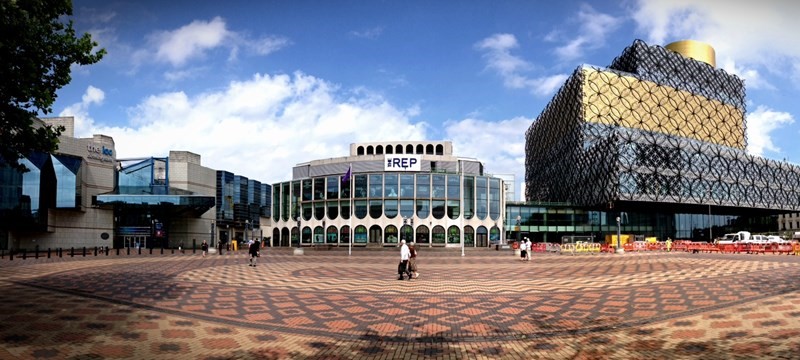 For those in the mood for a bit of theatre, Birmingham Repertory Theatre 'is one of Britain's leading producing theatre companies.' One wheelchair user loved their experience writing: 'Lifts were available, there was ample access to the main auditorium through every entrance. Accessible seats were available for those who wished to transfer and those who wished to stay in their wheelchair.'
Birmingham Hippodrome on Hurst Street is another theatre which has been rated highly on Euan's Guide. One visitor gave it 5 stars and wrote: 'I have been to a number of theatres since becoming a wheelchair user. Many of the older ones cannot be made as accessible as we like. Birmingham Hippodrome was in my experience the exception. Accessibility was excellent.'
Can you help review Birmingham?
If you live in the area or are visiting, we would love to hear about your favourite accessible places in the city. Here is our guide to reviewing, or you can submit a review here.
Last updated – October 2018