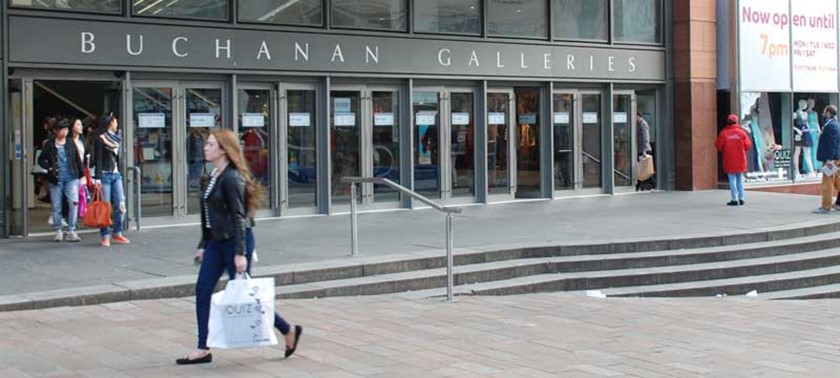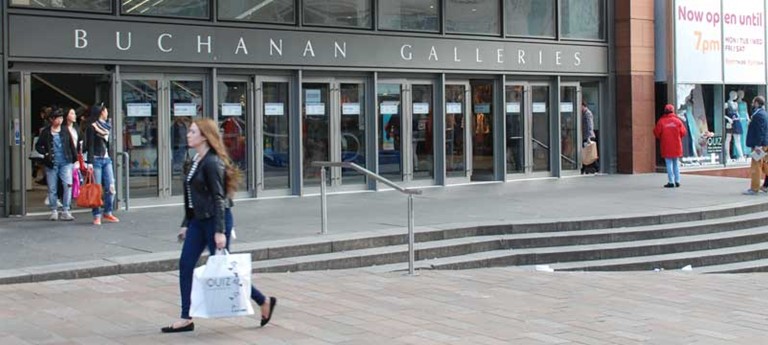 Accessible for All
Visit date:
Overview
My friend and I visited Buchanan Galleries in Glasgow to assess its suitability for anyone with mobility problems. We came to the conclusion that Buchanan Galleries has a variety of different features in place which aid people who have a physical disability.
Transport & Parking
Access
Buchanan Galleries has two entrances that are suitable for people who are in wheelchairs. The first entrance is a steady slope nearest John Lewis in the shopping centre. This entrance has a variety of wide doors which allows access for people in wheelchairs. However these doors are not automatic meaning people who are in need of assistance, but do not have the assistance may find it difficult to enter the shopping centre. The second entrance at the top of Buchanan Street has several stairs with another set of heavy doors. There is a ramp put in place at the edge of said stairs with a wide set of automatic doors. There are a set of lifts available for people on the ground floor of the shopping centre, which allows people access to every floor.
Toilets
There is access to disabled toilets on the ground floor, first floor and second floor of Buchanan Galleries. These toilets are fitted with hand rails and emergency aids. The doors to the toilet are wide, allowing access for wheelchairs and other necessities. For access to the disabled toilet, you must visit the information desk which is located on the first floor.
Staff
All staff are approachable and friendly. There is an information desk located on the first floor of the shopping centre beside John Lewis.
We've had 7 reviews for Buchanan Galleries