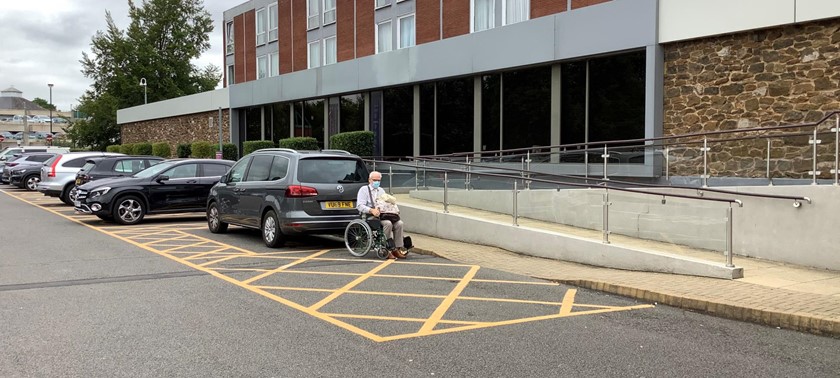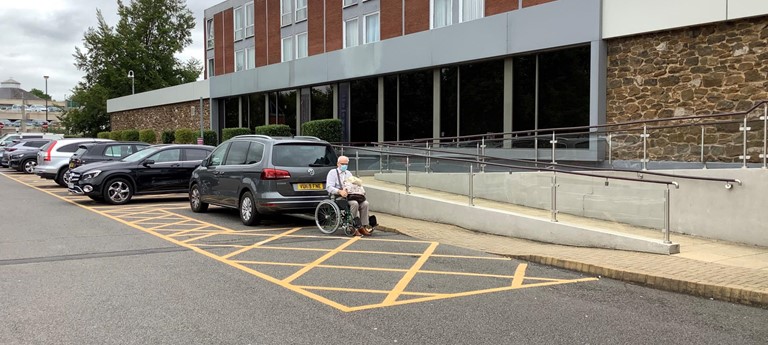 Crowne Plaza
Bridge Foot, Stratford-upon-Avon, CV37 6YR, United Kingdom
|
01789279988
|
Website
Disabled Traveller at 5* Disabled friendly hotel
Visit date:
This review is especially helpful for those who have or use the following: Walking Aid, Wheelchair, Powerchair, Mobility Scooter
Overview
Arriving at this 5* Hotel through busy Stratford apon Avon is slow due to the many visitors and cars, and entering its frontage you will find just a very large open car park area, no grounds to see, but it is spacious, clean, well maintained and tidy, and it is just where a disabled person needs to be, just a few yards from the river Avon and all it has to offer, a short push away from the shops and the famous Shakesphere theatre and Sheep streets delightful old buildings, just what a disabled person could wish for. There are 11 disabled bays waiting for you, (5*) (photo 1) a ramp that is quiet easy for your carer to push you up (5*) (photo 2) which leads to the automatic sliding doors to get you into the hotel itself. (5*). (Photo 2). As you go through the entrance it is spectacular (5*) it is light, with plenty of room to move, it's marbled floor shines a warm greeting, it is so clean and all on the level, (photo 3) and you feel you are glad you have come to this hotel. If it's busy, there is a seating lounge (photo 4) opposite reception desks, which is so tastefully done, with a fake but very real looking modern fire. There are two lifts (5*) (photo 5) which are big, plenty of room to spin a power-chair around, and they are spotlessly clean. The corridors (photo 6) to the bedrooms again are wide and very clean and tastefully decorated. The disabled rooms are big, we had room 1088, with plenty of room for the wheelchair, (photo 7) the bed is huge and very comfortable. There is a sliding door to W.C , ( but it was not very soundproofed) There are grab rails and pull cord, and a walk in shower, (which was easy to work) and a seat already in place while you shower. (5*) (photo 9). The room itself had plenty of room space to move about. The area through to the Bar, terrace gardens and Restaurant has modern deco and spacious (photo 10) We sat in a lovely area indoors to have our pot of tea and hot chocolate, but it's beautifully presented in a wooden box tray, with a glass of water and, a glass of Maltese's in it. (Photo 11) There is plenty of room for your wheelchair and the bar area has plenty of seating, and two T,Vs to watch your sporting channel. (Photo 12). To get to the restaurant, you are pushed by the bar (photo 13) and your first glimpse of the impressive restaurant (5*) (photo 14). Tables are beautifully laid, with warm looking candlelight, and plenty of room to place your wheelchair next to your table (photo 15) We ate a very enjoyable dinner, and a glass of a good wine. The terrace is a delightful place to sit and soak up the sun, which overlooks the river, there is a ramp going down to the seats right by the river (photo 16) and is easy to push the wheelchair along, or you can stay up on the level which is just as nice (photo 17) because you can still see the river, but it is very popular, and highly recommended you book a seat here as so busy a spot. To get to the disabled public toilet you need to go past the reception desk, and go along a beautiful wide, shiny marbled floor (photo 18) with superb decor, and the toilet is big enough to get a powered scooter in there.(photo 19) You have grab rails and pull cord, and spotlessly clean. On a warm evening it is a pleasure to sit our on the terrace, which when dark is lit up and looks impressive (photo 20) Our final thoughts. If you use a wheelchair, scooter or powered chair, this is the 5* Hotel for you. Everywhere is flat, (or a ramp available with easy access,) It's deco is appealing, everywhere shines and is spotlessly clean, and so much room to move around without having to squeeze past people or chairs to move where you want to go. The cost of rooms and drinks are just the same as other hotels, it is value for money for the disabled, and we highly recommend this Hotel. If you think we are overdoing our review, then with 15 years of being a scooter user, having travelled throughout the world, 63 cruise ship holidays, seeing almost all of Britain, then I think I know what I,m talking about, and this is one of the very best disabled persons hotel we have visited, so accept our review, and come and try this 5* star hotel (in our eyes,) for yourself.
Transport & Parking
Although you have to drive through busy Stratford apon Avon to reach the hotel it is situated right where a disabled person needs to be, just a few yards away from the river and all that it offers, the shops are only a short push away, the famous Sheep Street is easily reached in minutes, and the Shakespeare theatre is all on the level and very close by.
Access
There are 11 disabled bays right by hotel entrance, with a ramp available to take you up and into hotel reception. (5*) Everything is then on the level (5*) and easy to move around without feeling you are in the way. The two huge lifts are very handy and will allow even large powered chairs to spin around. (5*). There are plenty of lounge areas to sit and relax at (5*) The disabled bedrooms are generous, two with walk in facilities, the others with low bath, but book early, it is a very popular disabled users 5* hotel. Of all the Hotels we have visited over last 15 years of my disabilities, this is by far the very best hotel, and a must if you are visiting Stratford, Warwick castle, Kenilworth castle, and within easy reach of the Cotswolds, so do at least come and see the area and this hotel when you can. Top marks 5* to hotel chain and it's staff here at the hotel.
Toilets
The public disabled toilet deserves its 5* we give, it's situated along a lovely marbled corridor, and it's huge in there, even the largest powered chair can spin around inside, and it's always spotlessly clean. It has grab rails and pull cord, and your carer can get in beside you to help you when needed. We can not express our thanks any more to the hotel chain for the consideration they have towards disabled people.
Staff
Everyone is polite, willing, helpful, and well trained.
Photos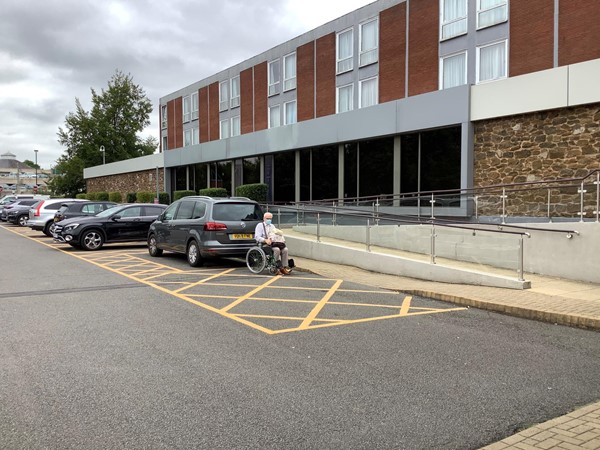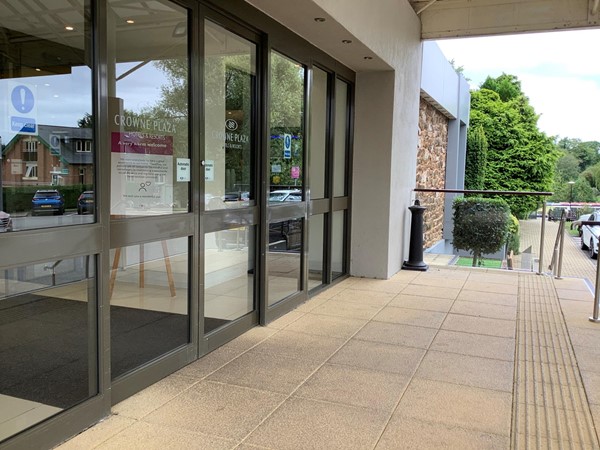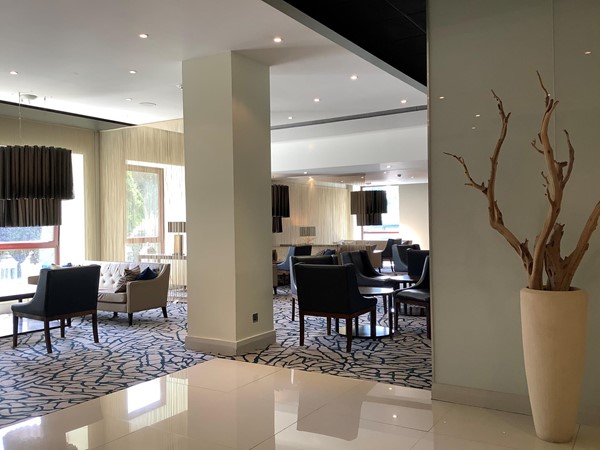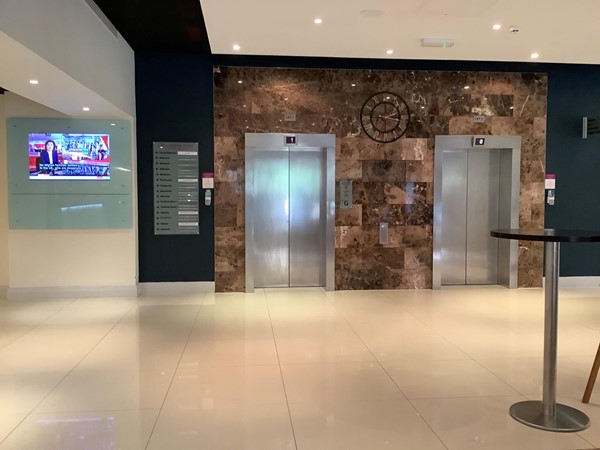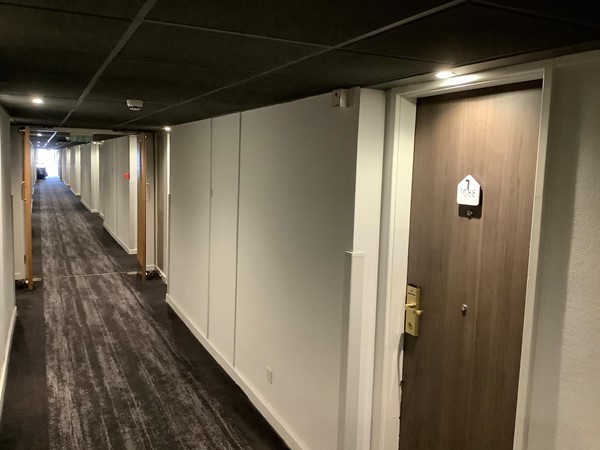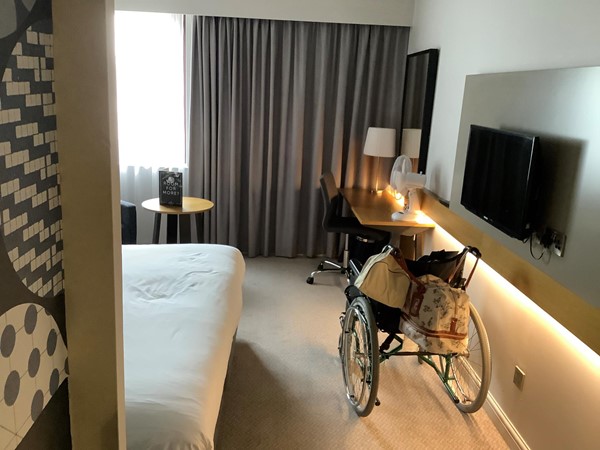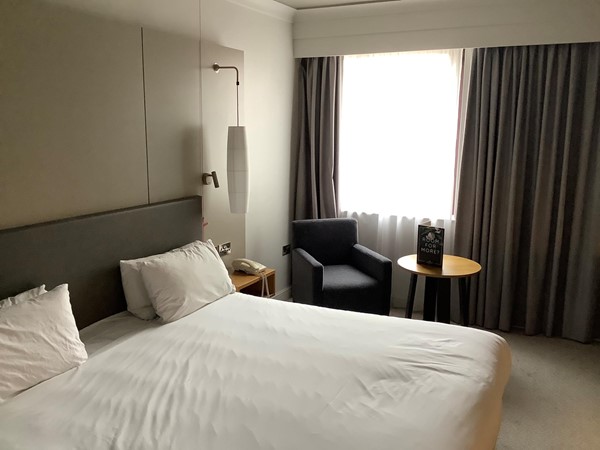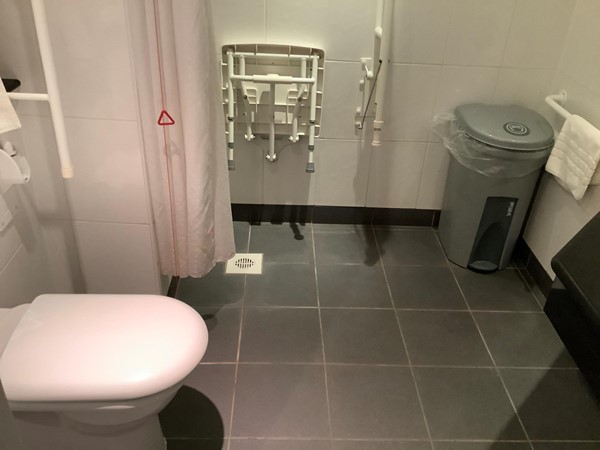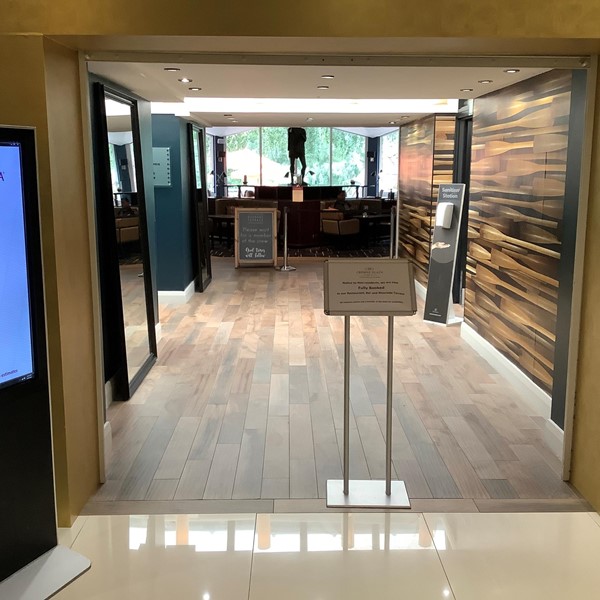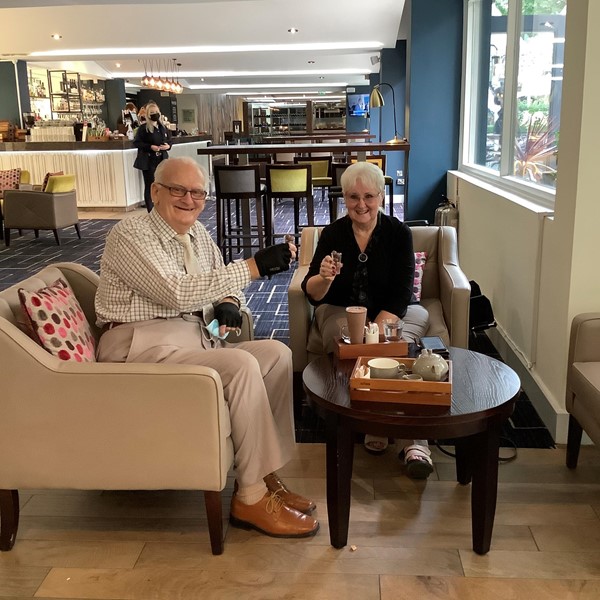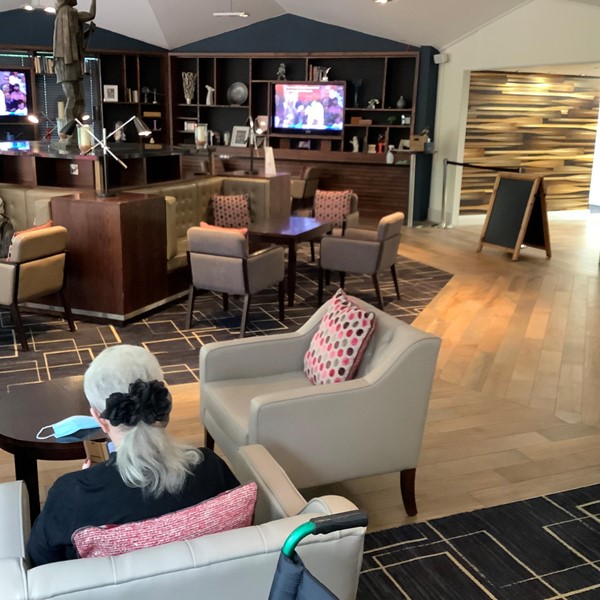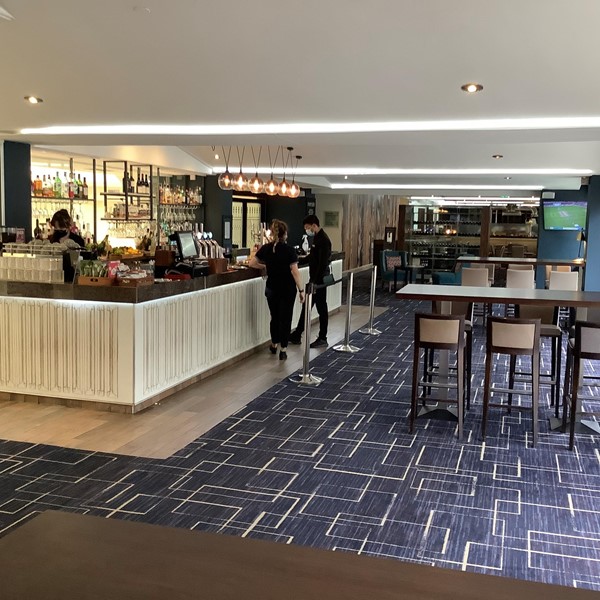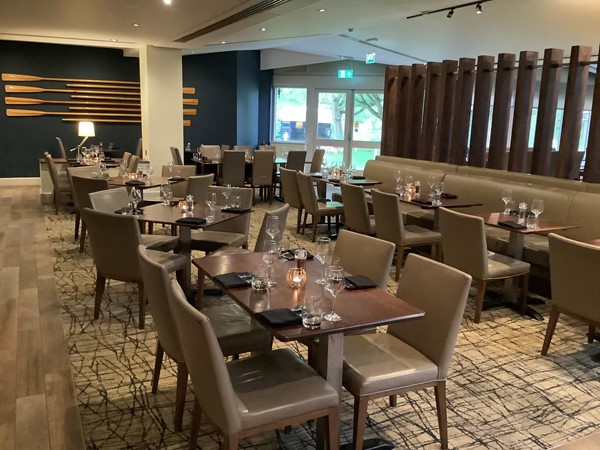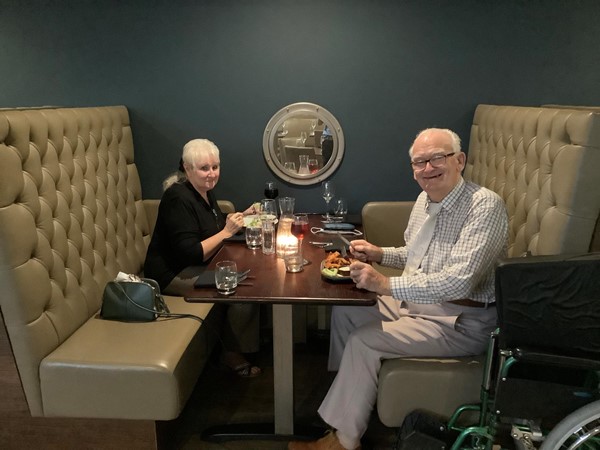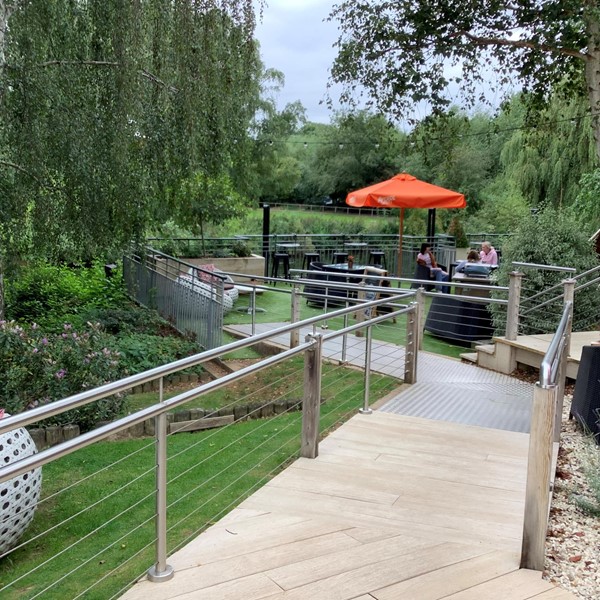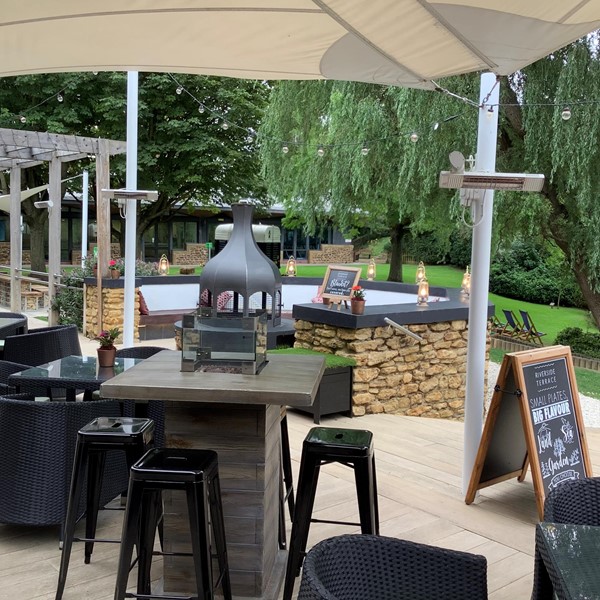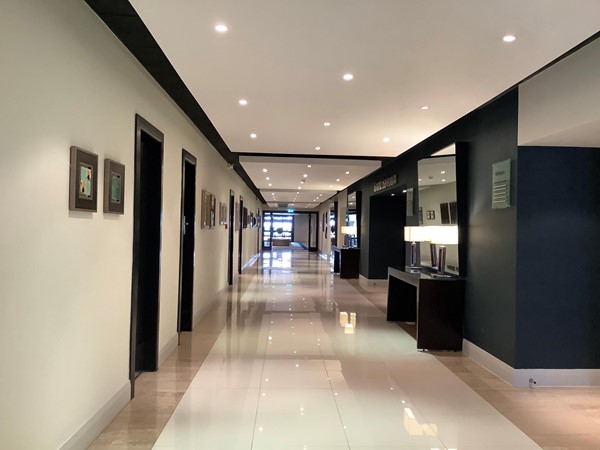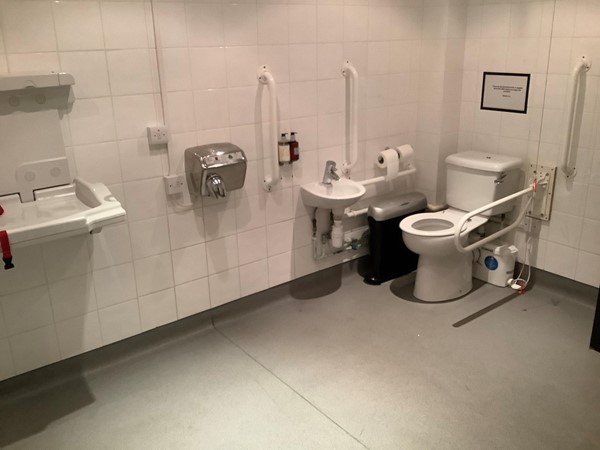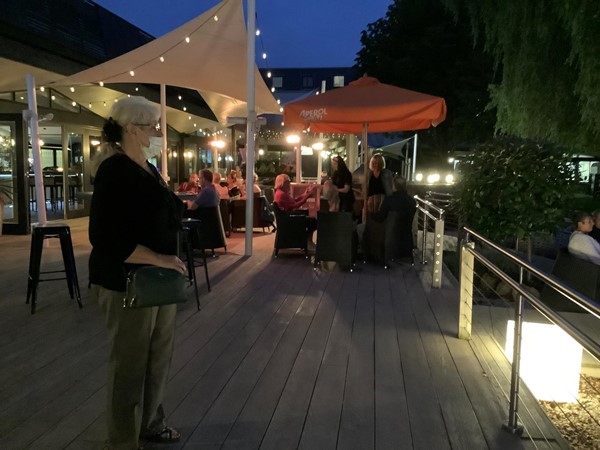 We've had 1 review for Crowne Plaza