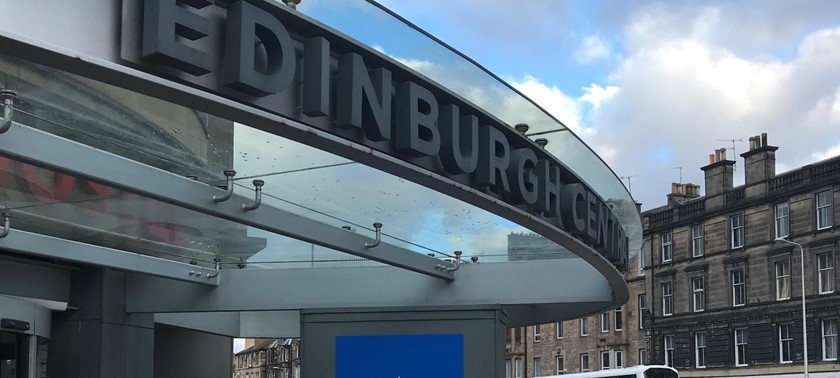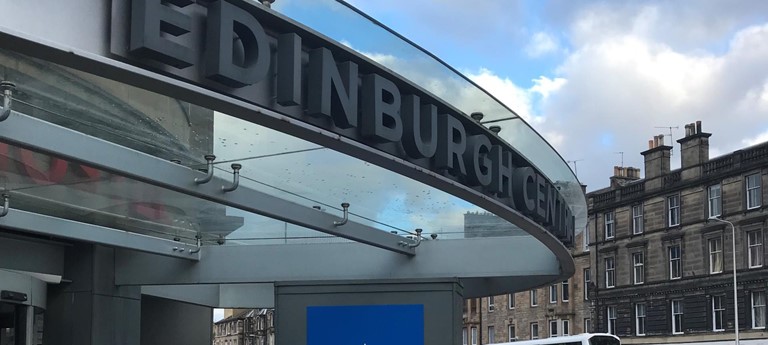 Edinburgh Central Youth Hostel
9 Haddington Place, Edinburgh, EH7 4AL, United Kingdom
|
0131 524 2090
|
Website
Nice accessible hostel
1 like
Visit date:
This review is especially helpful for those who have or use the following: Walking Aid, Wheelchair
Overview
I travelled with a manual wheelchair, crutches and with my friend helping me, and this hostel was a quite accessible, and very affordable easy option for us. We were allocated to a family room, which was spacious. It had both ensuite toilet, normal shower and a big accessible bathroom. The beds were very comfortable, quite high (easy to sit onto) and there was quite a wide aisle between the beds. We had booked and paid for a premium room, but as we were allocated to a different and more accessible type of room, we were still able to get a kettle to our room (no tv though, understandably). Also, we were luckily able to stay two more nights in our room as our flight was cancelled and postponed! The continental breakfast was quite good (there was plenty of toast, cereals, fruit, yoghurt and different drinks available), and it was handy to buy a voucher from the reception every morning when we decided to eat breakfast at the hostel. The breakfast was served for some hours, which was convenient. The dining room where the breakfast was served was not very big. Every time I could find room by some table to sit with my wheelchair, but for picking up the continental breakfast there was not enough room for a wheelchair, so I needed to walk there with my crutches or have someone serving me. One day I bought a cooked Scottish breakfast and that plate was served to the table. Our room was a bit cold when we arrived, but when we asked, the staff kindly turned the heating up. Unfortunately one morning there was no warm water available, so the shower was a quite chilly experience, but luckily the situation seemed to be fixed soon after that.
Transport & Parking
Almost in front of the hostel on Elm Row, there are local bus stops (the Lothian buses sounded like accessible). There was also a bus stop for the hop on hop off bus (Majestic Tour, accessible). The hostel staff kindly called a taxi for us when we needed it, and it was able to park by the curb close to the main door, or on the opposite side of the Annandale Street when we came back to the hostel. I don't know about parking options for passenger cars. My friend pushed my wheelchair quite a lot. The tiles of the pavement around the hostel are reasonably flat and it was quite smooth for us to travel that way. For example, the crossroads from the hostel to the bus stop were quite easy to get over, there was some waiting area for pedestrians between the lines, and there are traffic lights, so you will get your turn to get over the streets even though there can be lots of traffic. We travelled by public transport to Edinburgh and the location of the hostel is quite good. The hostel is a bit downhill (and not very far) from the York place tram station, which is the final stop of the airport tram. The Edinburgh bus station is reasonably close to York place too (but just by the bus station, there is a short but quite steep hill). When we came back from the Old town/Princes Street direction, we followed Leith Street downhill to Omni Centre/Edinburgh Playhouse/York Place, and then continued slightly downhill towards the hostel. That was very handy! When we wanted to get to the other direction, my friend pushed the wheelchair quite easily to York Place, but if we wanted to get to Old town we used public transport to avoid steeper hills.
Access
There were no steps by the main door, and it was easy to get over the small thresholds (but someone else had to hold the doors open, as there were many fire doors etc in the building). The aisles were not very wide, so when the staff was cleaning rooms and had their supply trolley on the aisle, it was best to move it a bit out of our way so that we could get past it. There are two quite big lifts in the hostel and it was easy to get to different floors - for example 3 other people could fit to share the lift with us. There were many sofas in the lobby.
Toilets
There was a big accessible ensuite bathroom in our room. It had a toilet seat, a small hand basin, handrails, shower with foldable "fences" around it + shower curtain and a sturdy chair with armrests, which was handy under the shower. There was also a smaller toilet and a shower within the room, so we never had to queue to the bathroom. I heard that there were some public accessible toilets also in the hostel, but I didn't use them.
Staff
The staff was very friendly and helpful.
Anything else you wish to tell us?
There is a Tesco Express quite close to the hostel, which was open 6am-midnight every day and reasonably accessible, and we heard from the staff of other options too. Edinburgh Playhouse is conveniently close to the hostel. Also, the Omni Centre next to it had many nice restaurants and big Vue movie theatre, which were accessible. Unfortunately, some parts of the hostel are currently being renovated, so the self-catering kitchen and cafe/bar were closed, and probably quite a big part of the ground floor lounge was not in use. There was some renovation noise during normal working hours, starting quite early on weekdays. The renovation work somehow caused a false fire alarm one morning and everyone had to go outside, which was not very convenient for me (I had to climb down the stairs from 2nd floor with my crutches, as lifts and that way my wheelchair couldn't be used), but luckily it wasn't anything more serious. There seems to be special evacuation equipment and help available for wheelchair users who wouldn't be able to walk down the stairs! If you would need assistance, I'm sure the hostel staff would be able to give you more information about it.
Photos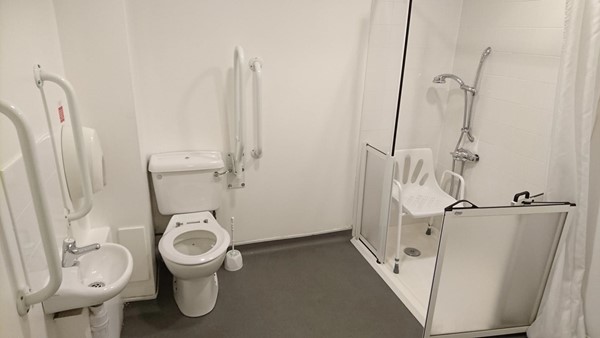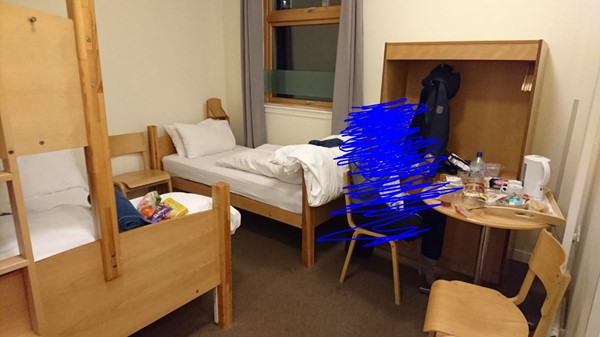 We've had 2 reviews for Edinburgh Central Youth Hostel