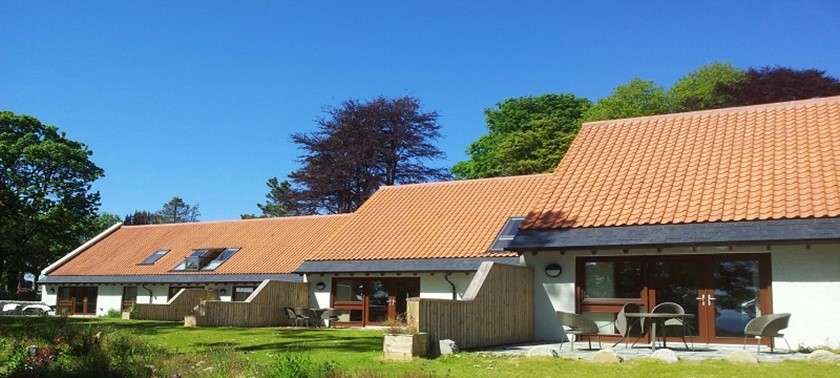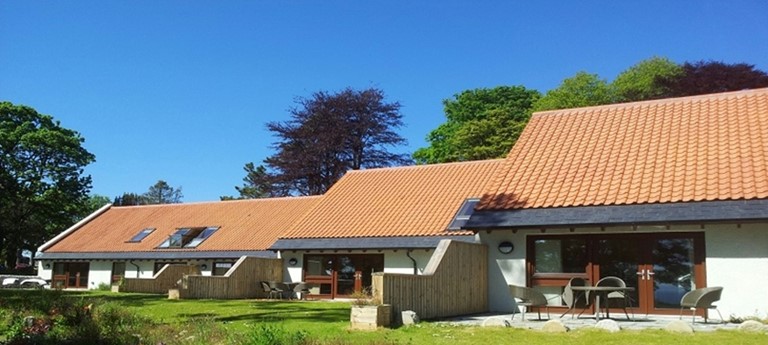 Homelands Trust-Fife
Paxton Centre, Lundin Links, KY8 6AT, United Kingdom
|
01333 329039
|
Website
Easter Weekend Away
1 like
Visit date:
This review is especially helpful for those who have or use the following: Powerchair
Overview
Some of my family, friends and I stayed in the Drummochy house at Homelands during the Easter weekend which is fully wheelchair accessible and sleeps 8 people. It was a very relaxing, enjoyable weekend away and we had beautiful sunshine all weekend.
Transport & Parking
I travelled by car from Dundee to Fife and was able to park my car right infront of our accommodation in a disabled blue badge space. Between everyone that was staying at Homelands with me for the weekend there were four cars, including my own. Not all parking spaces were taken when we arrived so we were able to find spaces for all cars, and I also noticed that the house next to us only had one car between everyone staying there so we were able to use cars further down the driveway. However, I feel if all houses had more than one or two cars between visitor then there might be some difficulties. Due to not being from this area I am unsure about public transport, although there is information available on the Homeland website. There's a bus stop 200mm from the entrance to the accommodation, list of certain buses are on the website. Markinch railway station is 8 miles away from Homelands and there are taxi services nearby, I think contact details were available in a book located in the livingroom of the house we stayed in.
Access
It is level access into each house at Homelands and the doors are wide enough for wheelchair users to get through. When you first come through the front door you come into a spacious vestibule area where you are able to store shoes and jackets if you wish. You then come into the main area of the house where the kitchen and living room is, this was a nice open spaced area. I found the kitchen very spacious to move around in. I'm not able to cook anything myself so, I don't need to be able to use the cooker, microwave or sink. However, some visitors may be able to and would struggle due to nothing being height adujustable. There was a worktop near the end of kitchen though was at a great height for my wheelchair. The dining table was also a great height for my wheelchair and plenty of space for 8 people to sit around it. Again the living room was spacious for wheelchair user to drive around, especially with being joint on to the kitchen. I would say the only trouble I had in the living room area was that I kept pulling up the rug that was underneath the coffee table with the wheels of my powerchair. I know it's to add to the nicely decorated house but, I feel wheelchairs and rugs just don't go together. Beside the kitchen and living room area there is also a corridor leading to the ground floor bedrooms and toilets, and a staircase leading upstairs. As a non-mobile wheelchair user I was unable to go upstairs to see what it was like. There was 2 bedrooms though that slept 2 people each and a bathroom shared between the 2 bedrooms. My mum was a little disappointed though that her bedroom upstairs was the only bedroom that didn't have a wardrobe. She had to share her friends wardrobe, who was in the other bedroom upstairs. On the ground level of Homelands both bedrooms have a H shaped tracking hoist which covers the whole room. There are 2 single beds in each room, 1 of them is an electric adjustable bed with a profiling mattress. Having an adjustable bed was great due to needing assistance from my helper, the other bed was just a standard bed. My bedroom was the biggest room at Drummochy and I found there was plenty of storage for all my things, especially in the wardrobe. There were also plenty of plugs in the bedroom for my equipment, specifically beside the bed. Beside the window in the room there was a door leading out to the garden. The only problem was we couldn't figure out how to lock the door, I'm not sure if it was broken or if we just didn't know what to do. It was a glorious weekend weather wise so it was really warm, at night I found it roasting and couldn't figure out how to turn down the heating in my bedroom. Due to it being a sunny weekend we were able to enjoy the beautiful gardens throughout our stay. It was level access out to the garden from the living room, there are double doors to get outside and there are door stoppers available to keep them open. There was a lovely patio areabeside the doors with a small BBQ and a table that seats 8 people. The garden is shared between all of the 4 houses.
Toilets
There was a wet room on the ground level with a toilet and there was a separate toilet on this level too. The wet room was very spacious for me to drive around it in my wheelchair. I had to wash my hair in my wheelchair because the it was so warm (don't worry covered electronics and was totally safe) and there was plenty of room for me and my helper. A showerchair was provided for me but, it was a little too big for me to sit in and there was a fold down showerchair attached to the wall. There was a a self cleaning function on the toilet in the wet room but, I didn't use them. The toilet is positioned in the centre of the wall in the wet room. There is a tracking hoist within the wet room which is separate from the tracking hoist in the bedroom so, you would need to transfer into a chair in the bedroom to then transfer again. The toilet on the ground level is just the standard size of an accessible toilet. The toilet is closer to the left hand side of the room so, it would be easier for people to transfer at the right hand side. I do not need the use of an emergency red cord myself because I always need assistance from someone however, I do know about the need for them. The only issue I would say about the toilets at Homelands is that there were no red cords. I don't know if it's to make them look more homely and I don't 100% know if it's needed but, I'm assuming they are. On the upper level of the house there was a bathroom. However, a wheelchair user can't get up to it if they can't climb stairs which I can't so, I cannot comment on it.
Staff
During our visit we only interacted with a member of staff when we first arrived and briefly on the second day of our visit. Both times staff were very friendly and helpful, when we arrived we were given a tour of our accommodation and the staff member was able to answer any questions that we had. There is lots of information around the house that we stayed in that staff have typed up to help visitors during their time at Homelands.
Anything else you wish to tell us?
I would highly recommend anyone to visit Homelands, it's a lovely place to stay and if it's sunny it's even better because you can enjoy the lovely gardens.
Photos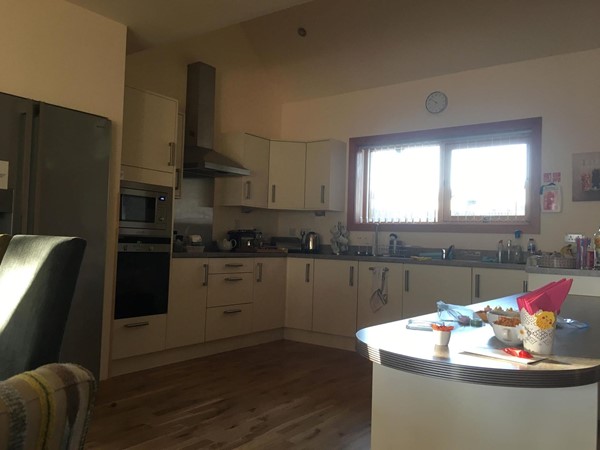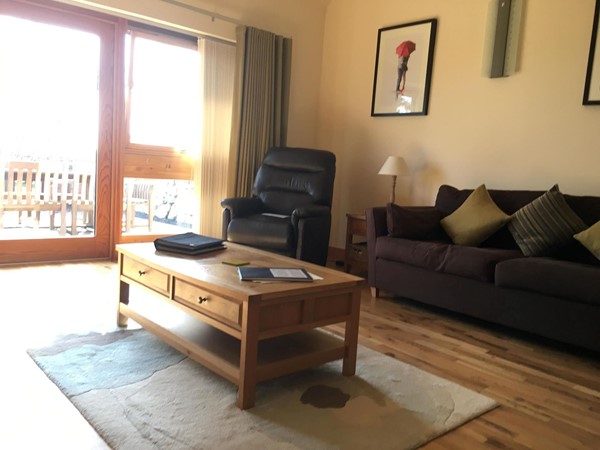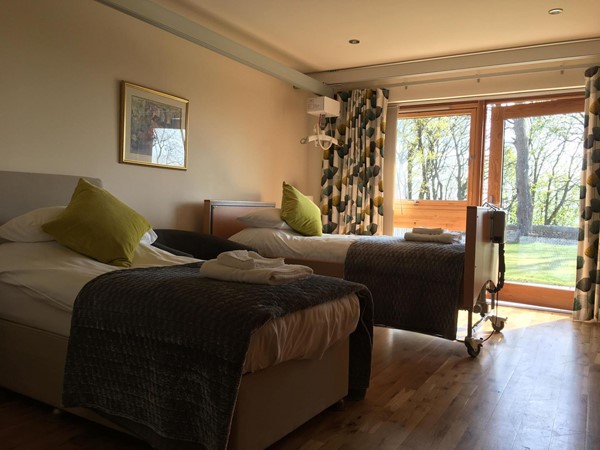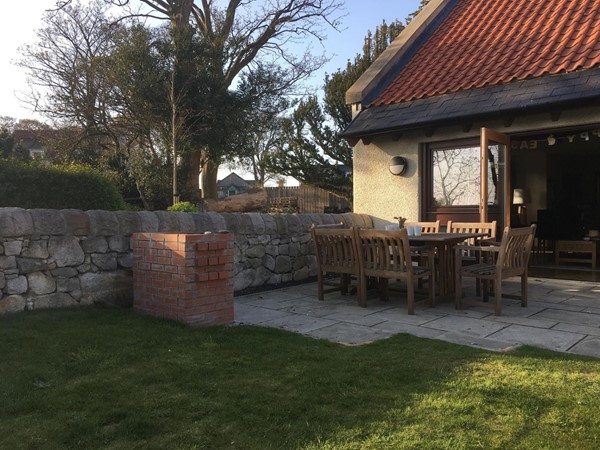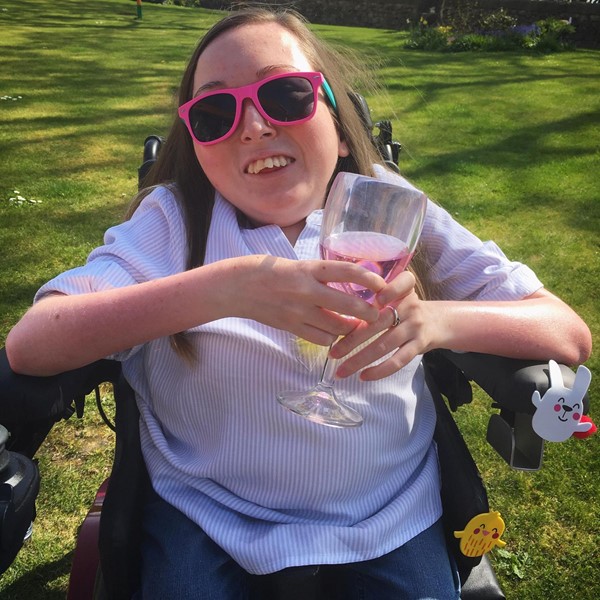 Video
We've had 62 reviews for Homelands Trust-Fife