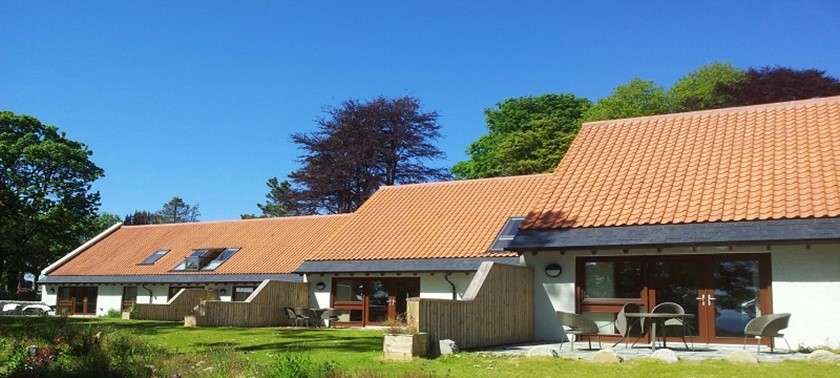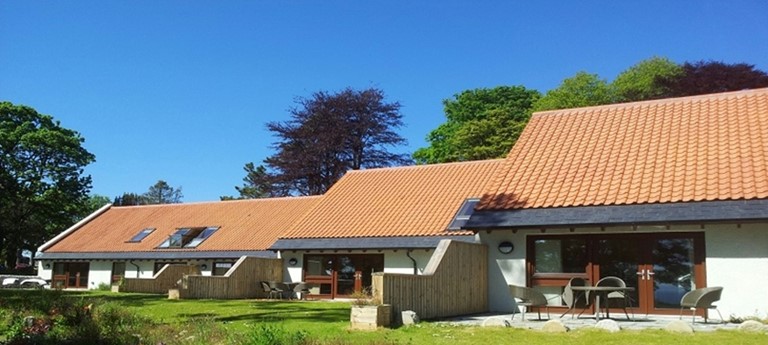 Homelands Trust-Fife
Paxton Centre, Lundin Links, KY8 6AT, United Kingdom
|
01333 329039
|
Website
Fantastic accommodation. So good I am reluctant to share!
Visit date:
This review is especially helpful for those who have or use the following: Assistance Dog, Powerchair
Overview
Parking right outside the door. Wide doorways. Large open spaces; large rooms and communal areas. Big wet room. H-system ceiling hoist in bedroom and bathroom. Profiling bed (much smoother and quieter than the one we have at home!) Overbed table (rare to have one of these in holiday accommodation) Easy access to garden. Plenty of room for the dog and his huge dog bed! Furnishings and additional furniture didn't get in the way. Really appreciated the large porch area - a good place to keep shoes/bags and all those things that get left in the way and clutter the floor. And on the same theme; the utility room was perfect for keeping the broom/washing basket etc out of the way. Excellent WiFi and mobile reception. Better than our own adapted home! Why not 100%? My son couldn't fully get under the dining room table or the garden table. But he could get under the breakfast bar/counter and he can also use a tray (various trays provided). My son was using a TDX SP power chair with electronic leg risers. This is a common problem for us (visiting friends/restaurants/cafes ) as the top of the leg supports are high and they are quite far forward. Other chairs may not have this issue.
Transport & Parking
Access
The landscaping is very good with level access all around the car park, reception, and through the back doors to the garden. When leaving the site, a pedestrian/wheelchair only path has been beautifully landscaped, keeping vehicles and people apart and providing a gentle slope down to the street. This pathway is so nice you may want to stop halfway at the covered seating and take-in the view. Very good lighting for the carpark.
Toilets
There are two toilets on the ground floor; one toilet/sink only and one in the wet room. The wet room has an excellent ceiling hoist. We hired a supportive shower chair. The toilet is a Closomat wash & dry and was easily operated by the user. For other users it also had simple flush operated by either elbow (no twisting required!). The wet room is huge and we had no issues moving about or transferring.
Staff
All the staff (and the charity volunteers) were extremely polite and friendly and made our stay even better.
Anything else you wish to tell us?
I have already rebooked for our next visit (within a few days of being home!) We appreciated the little extras; monitor/slip sheets/adapted cutlery/corkscrew stake and leads to keep dogs safely tethered in the garden/detailed advice from other visitors/games/DVDs/ touch operated lamps/lovely welcome pack/commitment to recycling ...
We've had 76 reviews for Homelands Trust-Fife