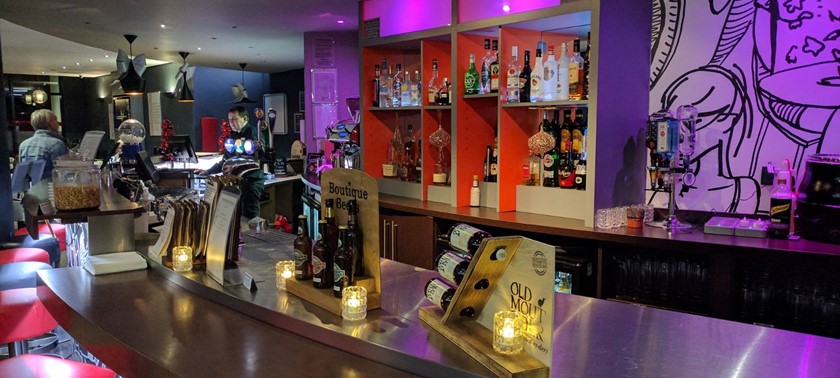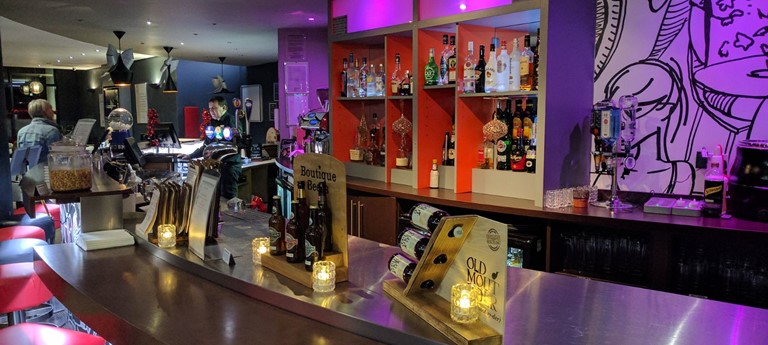 Hotel Ibis Glasgow City Centre
220 West Regent Street, Glasgow, G2 4DQ, United Kingdom
|
0141 225 6000
|
Website
Affordable, Accessible, Ameanable - The hotel for me
Visit date:
Overview
Firstly, this hotel is part of the Ibis chain of hotels across the UK. Whereas this review relates to this specific hotel in Glasgow, many of the accessibility features are common across all Ibis hotels. That's why I look to Ibis first for accommodation whenever possible. Firstly, the common features that make Ibis one of the most accessible chains I've used in the last 5 years travelling across the country for work and leisure: • Pretty much all standard Ibis rooms (excluding the wheelchair accessible rooms) have the same layout. This includes the bathrooms. Once you've worked out your surroundings on your first visit, it's easy to settle in next time, even if it's at a different Ibis hotel. • Often the most challenging part of any hotel stay is navigating around the premises and finding your room. All the Ibis hotels I've visited have the room numbers in relief using large characters either on or directly beside the room door; e.g. the room number is raised so that it is tactile and so the numbers can be felt. It may not help someone familiar with Braille only though. • The layout of individual room floors is also usually quite similar with the lift in the centre and the rooms off corridors which branch off on each side. Lighting uses standard spotlights however they provide even light distribution without glare. There is also good contrast between the walls, floors and room doors. • In room lighting is the brightest I have ever seen in any hotel and features florescent tubes with broad diffusers on each side of the bed and bulbs on the walls just below ceiling level. The same tube lighting is used in the bathroom and this makes it incredibly easy to see around, including within the walk-in shower. • Air conditioning controls are also standard across hotels (although some have been fitted with a newer model as part of routine refits). Still, even with no sight it's easy to figure out and use without assistance. • Showers are standard manual with just one lever that is pushed forward/back to control flow and left/right for temperature. You return the lever to the starting position to turn off. Staffing This can make or break a stay hence has its own section. Note I do not know if staff have received up to date disability awareness training. Comments relate to this specific hotel. • Where possible, staff do greet you by name although do not always introduce themselves. It's therefore sometimes hard to know if you're speaking to staff or other guests when asking for help. • Staff are proactive at offering help, e.g. sighted guiding, describing room layout and features and reading menus. Note I do not know if Braille menus are available. • I am always made to feel welcome and that no request is too inconvenient. • One helpful improvement suggestion would be if staff offered to read a full breakdown of the bill on checkout, and to email the invoice where this is not done automatically. Some points to keep in mind: • The step up into the bathroom is higher than expected and can catch you unawares should you forget about it. • Some hotels have all-glass partitions separating the lifts from the corridors which are difficult to see. • In this specific hotel lighting in the lounge area is dim with poor contrast between the floor and furnishings. The main restaurant area is well lit without glare.
Transport & Parking
By car: The hotel is a 3-4 minute drive from Glasgow Queen Street station, the nearest train station. Parking is available outside the hotel. Taxis can drop off outside the hotel but may not be able to stop by the kerb depending on space availability. The hotel are able to call for taxis which normally arrive within 5 minutes. Walking: Glasgow Queen Street rail station is an 8 minute walk from the hotel. I would allow 15-20 minutes to be safe, especially as at the time of writing there is major construction work going on at the station which may cause some delay.
Access
Please see the main review for accessibility information. As I normally prefer standard rooms I have only used the wheelchair accessible room once. I found this difficult to navigate and walked into furniture and fittings several times due to the confined space and low heights above the floor. The lighting in the bathroom was also not as bright as in the standard rooms. I believe that someone using a wheelchair may require one of the twin beds to be removed in order to facilitate access.
Toilets
Staff
We've had 3 reviews for Hotel Ibis Glasgow City Centre