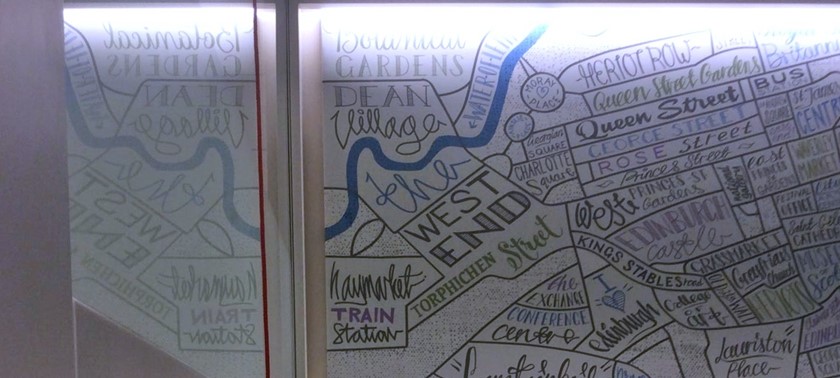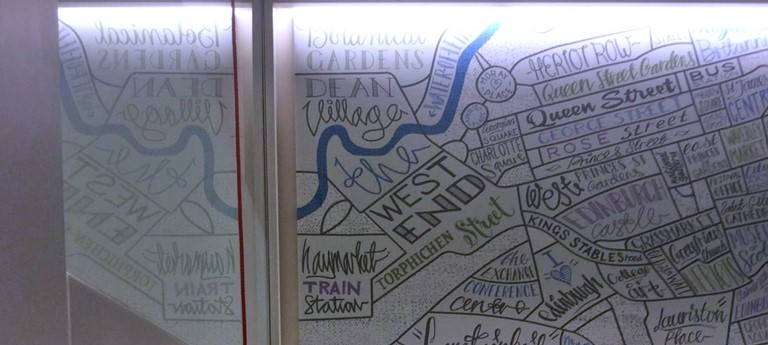 hub by Premier Inn Edinburgh Haymarket
Torphichen Street, Edinburgh, EH3 8JB, United Kingdom
|
0131 3574516
|
Website
Amazing service, clean and modern
2 likes
Visit date:
This review is especially helpful for those who have or use the following: Wheelchair, Powerchair
Overview
After booking an air bnb that boasted its accessibility, I arrived to find there were three steps to enter, and at the last minute on a Friday evening I had to find somewhere that would fit my needs in an area of Edinburgh I was not familiar with. I phoned the premier inn hub and spoke to a lovely guy who said they had one accessible twin room and why don't I pop down, have a cup of tea (for free) and see what they could do to help, it was such a relief! The price was pretty good for the Friday but went up quite a bit for the weekend, that might be partly to do with booking on the day though. There was unlimited tea and coffee in the bar area (self service bit) and the staff were incredibly helpful so we decided to book the night. After one night in a lovely, clean modern room with just amazing staff in the hotel we booked another night. Unfortunetly, I didn't get a picture of the twin room so the picture included is just very similar.
Transport & Parking
The hotel was just a few minutes walk from Haymarket train station (0.4 miles). It is only 1 mile from Edinburgh castle and central transportation links. They do not have a car park
Access
The front entrance had wide automatic doors, there was signage inside showing where to go. You book and check in online but the staff are there to help. We were shown through a single door to the lifts, both large and working well. The staff helped with the door to the lift (which you need to swipe your key card to go through). It was easy to find out room with the signage. As this is a hub, the room was small but actually better than I expected. The accessible rooms are bigger and have high hypos beds. There are modern touch screen controls at head height (sitting) at the beds where you can control lights and temperature which was so helpful! There was a big TV on the wall that was loaded with movies! There was a fold out wall mounted desk with was so handy for me to prepare medications, there was also another seat in the corner. There was a small table in-between the beds.
Toilets
The door to the bathroom was a sliding door which was great for space and ease of access, the doorway was wide. We had an accessible shower (wet room), there were grab rails and a red cord, the toilet and sink were low and there was a sink bench for putting items on. The sinks had a lever tap and there was a folding shower seat. It was very clean.
Staff
I wish I knew the names of the two men who just went above and beyond, I have stayed in a lot of hotel and never had people be so supportive and helpful. Due to this we stayed another night! As I had intended to stay in an air bnb, I was intended to use a fridge to store my enteral formula (for tube feeding) and I also need to frequently wash plastic syringes and other items for administering medications through my tube. The staff provided extra bottled water (as I need sterile water for this), they also put my feed in the fridge, an ice pack in the freezer (for migraines), they gave me dish soap for in the room so I could wash items myself, they provided me with soy milk for the unlimited tea available. They were just incredibly helpful and friendly and after a stressful start to the weekend, I didn't have to worry about anything while staying here.
Anything else you wish to tell us?
The tea and coffee are is quite high up and I needed help to make a cup of tea. The tabled in the restaurant/cafe are at a good height, it was comfy and relaxing, a lovely modern space. The hotel is modern, chic, clean, smells fresh and is a great place to stay. The accessibility is good but in the room itself I could only go back and forth, there was not space to turn but my power chair is very long and needs space to manoeuvre. I think if it wasn't a twin room I would have had space to fully turn. I could get into the bathroom in my chair and fully turn in there. There is food and drinks served at the bar and 24 hour staffing which was really helpful. It's in a great location and brilliant for the price. The main differences between the hub and a normal premier inn that I noticed were: smaller desk, smaller room, tea and coffee facilities including kettle are in the main area downstairs-not in the room. No phone (there was a button at the door to call for help though).
Photos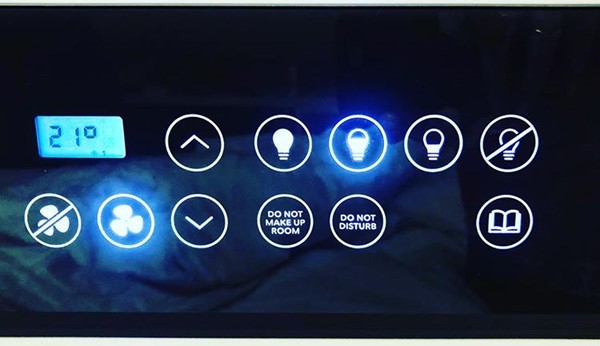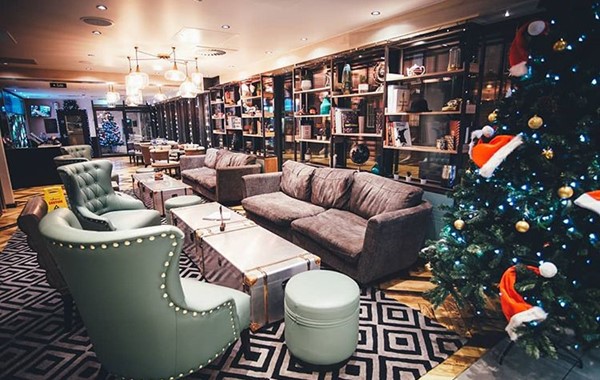 We've had 2 reviews for hub by Premier Inn Edinburgh Haymarket