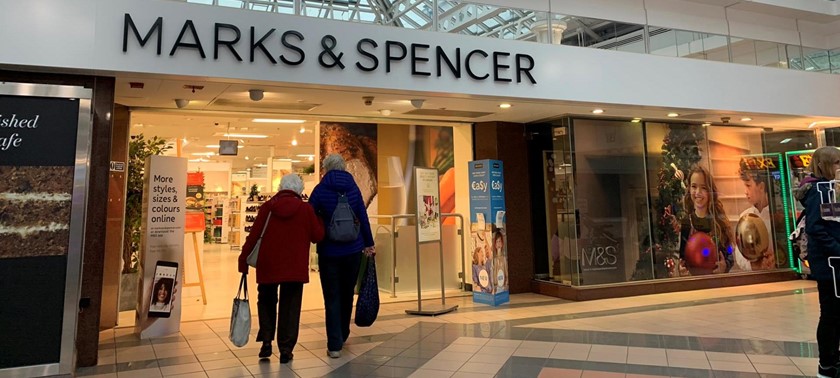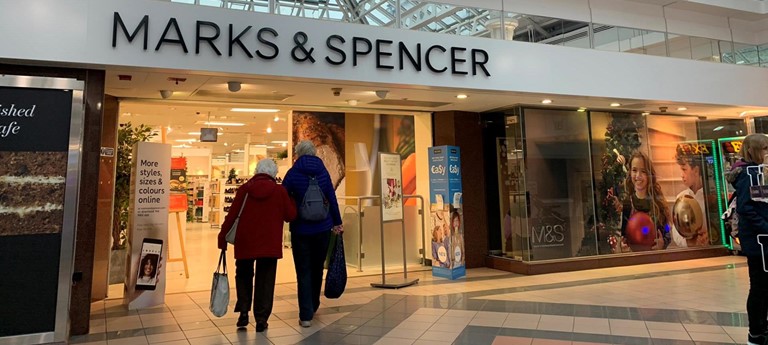 Reasonably accessible, but some areas could be improved
Visit date:
This review is especially helpful for those who have or use the following: Walking Aid, Wheelchair, Powerchair
Overview
Small M&S on two levels. reasonably accessible ,lovely big cafe on site, staff were exceptionally helpful, but because it is a small store , displays are crammed quite close together making navigation around the store difficult at times. no facilities at till to assist accessibility , you have to join a queue in an enclosed lane which is narrow to exit, and there appears to be no facilities for those visually impaired or hard of hearing
Transport & Parking
I used a wheelchair taxi service to visit, which dropped me off at the flatter access on the pedestrianised High street. There is a Parking Area to the rear of the store on the lower floor, with one designated accessible parking space, and about 5 narrow parking spaces, which are always in great demand. There are parking spaces in the street to the rear entrance on the lower floor. There is a bus stop at the opposite end of the shopping centre , and a few seats allocated throughout the centre to rest, to access the store from the shopping centre. There is a large carpark below the shopping centre , with a few accessible spaces
Access
3 ways to access store, from the High St which has an automatic door, the shopping centre , where the entrance is open, and lower ground floor at the rear of the store. The High Street & shopping centre access's are flat, the lower ground entrance has steps, and a sloped ramp. There is an automatic door to this entrance, and quite a steep slope into the store, with a ribbed carpet.There is also a seat to rest at this entrance ( which sits on a slope!) There is quite a narrow lift to access both floors located at the rear of the store, just room for a wheelchair and a carer. A large café, with plenty of room to manoeuvre. I found looking at some areas of the store difficult, because items were displayed close together. Paying at the till on upper floor is a challenge , there are no lowered payment areas, as in some stores, and as mentioned you need to queue in an enclosed area, and exit the other end, or not in my case, the exit was too tight, and I had to reverse back out the way I came, having to move a queue of very understanding customers in the process. I never noticed any facilities for those with hearing or visual problems. Moving around the food hall on the lower floor was easy enough, and staff were helpful if I required anything passed down from high up.They have wheelchair trollies for use, but I always find my front wheels stick in them. Signage overall is pretty poor in store and barely noticeable. I did notice a wheelchair for customer use through the back outside the toilets, but nothing to make you aware it is available. I was made aware by a friend that the store offer a service to provide a helper to go round store with you to assist if required. I asked about this at the tills, and the service does exist , if you approach Customer Services on arrival at the store. There is nothing in store to advise that this service is in place.
Toilets
Situated at the back of the Foodhall, poor signage. Reasonably clean and fresh, plenty of room, plenty of grab rails etc in place, and an assistance cord in place.
Staff
Staff are always helpful, always welcoming and friendly. They always ask if you need any help, and are approachable.will help to carry & pack goods. In the cafe they will carry your purchases over to your table and move furniture etc
Anything else you wish to tell us?
This store offers a 'collect by car' service from the tills in the Foodhall, so that you don't have to carry your purchases and can as the service suggests collect by car from the rear car park of the store. A staff member will load it into your car for you, I found this service useful when I was more mobile with crutches Oh and this is where Calvin Harris worked before he became famous!
Photos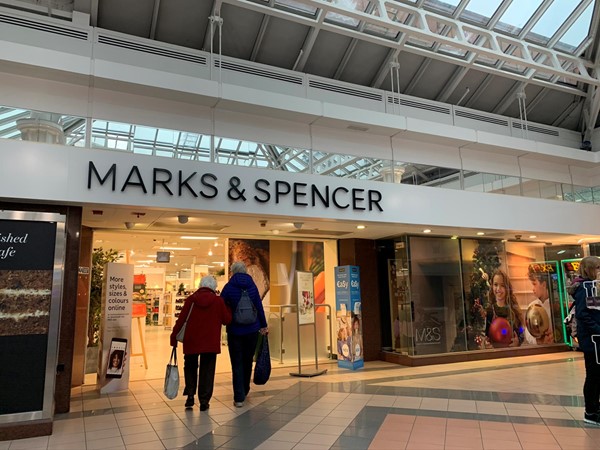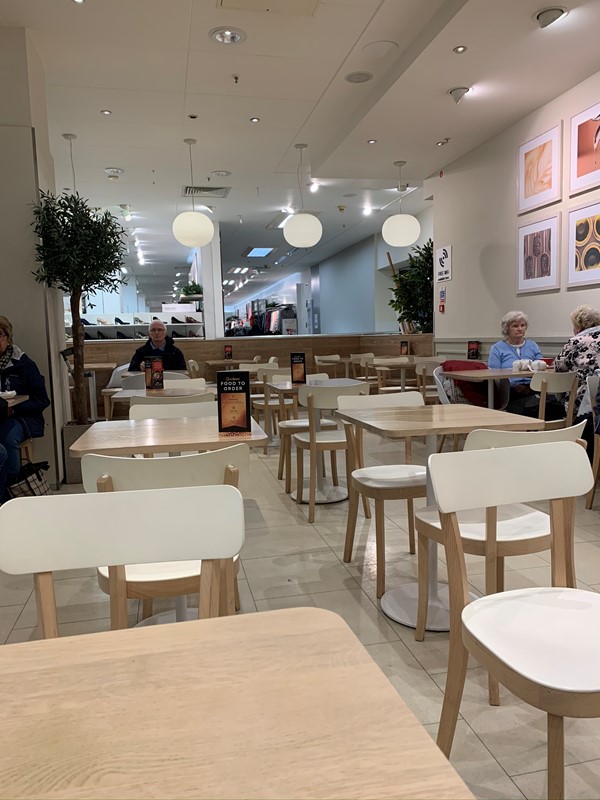 We've had 1 review for Marks & Spencer