Dumfries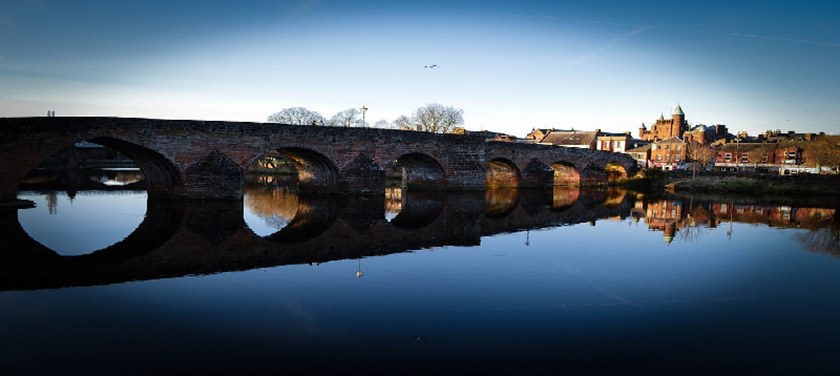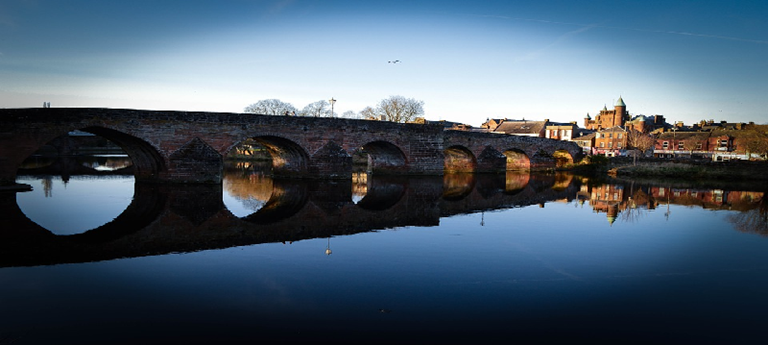 At a first glance, the dusty pinks and warm reds are the colours that will catch your eye as you pull into Dumfries, the largest town in southwest Scotland. The impressive local sandstone that was used to construct many of the buildings here has travelled across the Atlantic where it was also used in the base of the Statue of Liberty.
The town, known as the 'Queen of the South', is split apart by the River Nith as it meanders its way to the Solway Firth. Strangely, Dumfries is prone to small earthquakes, and has had two famous shakes both occurring on two different Boxing Days.
Among the locals, nicknamed the 'Doonhamers', there are many notable names that have lived in this city. Dumfries was the home of Scotland's very own iconic poet Robert Burns, who lived here in his final years from 1791 until his death in 1796. From historic poets to modern DJs, international record producer Calvin Harris is also from Dumfries.
Planning a trip to Dumfries soon? Here are the places recommended by visitors and locals as having good disabled access.
Let your guard down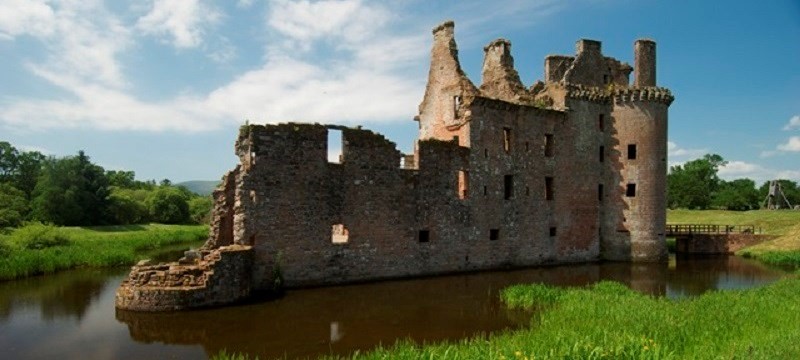 Explore and learn about the historic and turbulent past of Caerlaverock Castle, the stronghold that defended Solway Shore for over 400 years. Due to the mythical and fairy-tale appearance of the castle, Caerlaverock has become a popular filming location. It's most famously known for featuring in 'The Decoy Bride', a romantic comedy featuring David Tennant and Kelly MacDonald. The castle is listed on Euan's Guide saying that there is good disabled access throughout:
"The main level route inside the castle is paved, and this route allows access around the courtyard to the south range from where there are excellent views of the east range and the moat. There are steps down into some rooms, but most of these can also be viewed from the path."
Where to eat
If you're out for lunch, why not indulge in delicious food and cakes at Mrs Green's Tea Lounge - the ultimate 'emporium of delicious food and all manner of cakey loveliness'. This vintage tea shop has a 4-star review on Euan's Guide for its excellent service, with one reviewer commenting: "very friendly and helpful staff. Dress and manner old style 1930's – 50s and music to match. Very relaxing".
If you enjoy afternoon tea and scones, Molly May's Tea Room is another highly recommended place to eat in Dumfries. This local tea shop has a 4-star review on Euan's Guide for their accessibility, with one reviewer saying they will "certainly visit again because the café is so handy for all major shops, parking and transport links".
In the evening, Casa Mia is worth a visit for those who enjoy modern European food. One reviewer gave this restaurant 4 stars on Euan's Guide and said: "short walking distance to restaurant, and if you advise when booking they will give anyone with mobility restrictions a table nearer the door".
Get a taste for local produce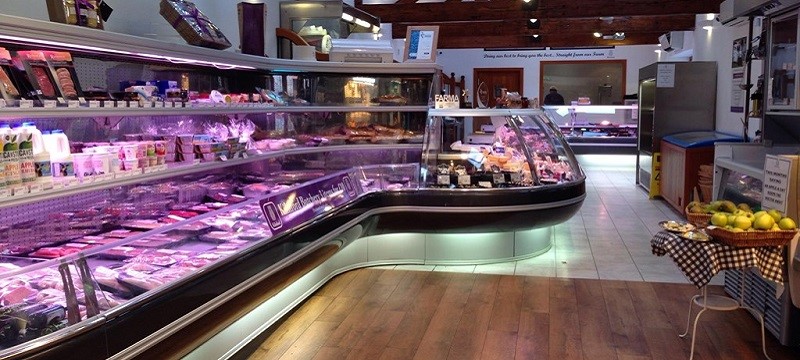 Satisfy your taste buds and browse the local selection of raised meats, delicatessen and foods from around the region at Kilnford Barns Farm Shop. This venue has a 4-star review for their "no step access from car to tills". This is the place to go for your picnic essentials!
Relax in the colourful garden centre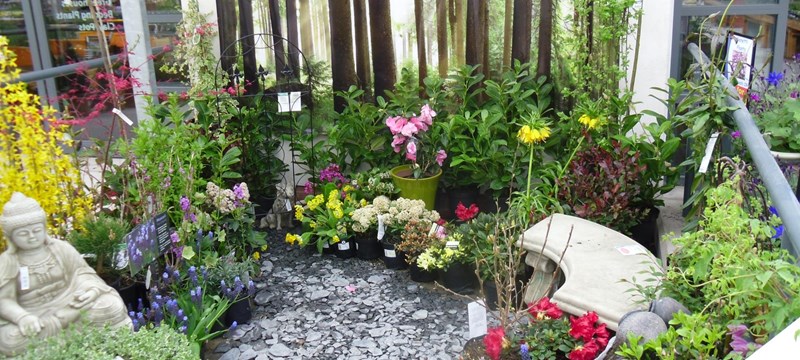 Take in the beautiful colours and sweet smells at the Garden Wise Plant and Garden Centre, one of the largest family owned garden centres in Scotland. This 4-star garden centre's accessibility was rated highly by one wheelchair user who wrote: "excellent access and layout for the garden centre and restaurant". They added that there was step-free access throughout. 
Get your skates on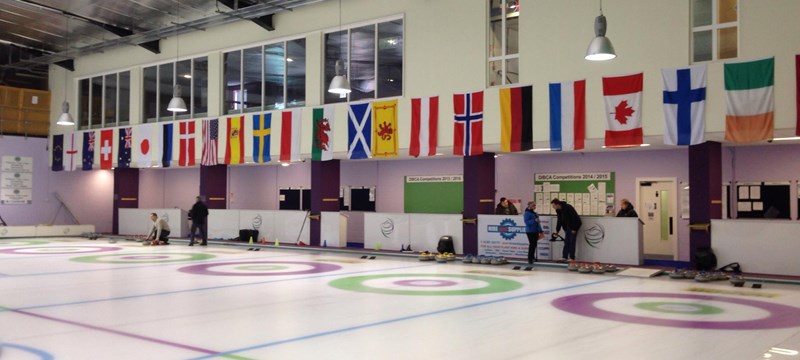 If you can handle the chill, head to the Dumfries Ice Bowl where you can take part in curling for wheelchair users! This ice rink offers accessible family friendly sessions in a safe and controlled environment, where the whole family are invited to experience the ice. This venue has been rated 5 stars by one of our reviewers for great access and fantastic fun: "'friendly staff and a well-designed building for wheelchair access".
Tell us about your Dumfries experience
Have you visited Dumfries? We would love to hear about it! Get started by telling us what you thought of disabled access at places in the town. Write a review >>
Last Updated - August 2017