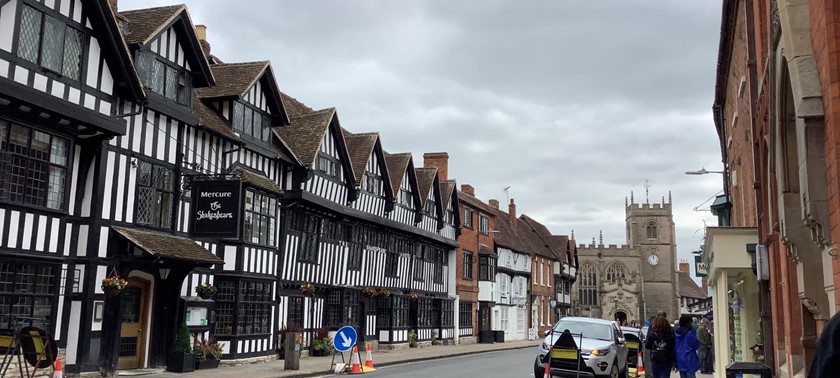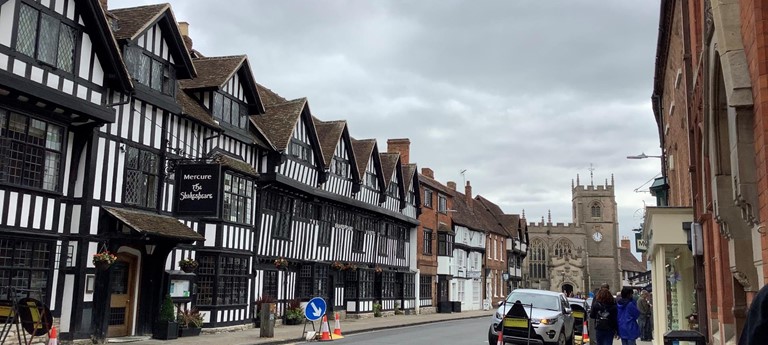 Mercure Shakespeare Hotel
Chapel Street, Stratford-upon-Avon, CV37 6ER, United Kingdom
|
01789415411
|
Website
Disabled traveller visiting Shakespeare hotel
2 likes
Visit date:
This review is especially helpful for those who have or use the following: Walking Aid, Wheelchair, Powerchair, Mobility Scooter
Overview
A lovely old black and white medieval building (photo 1) which you would expect to see in Stratford apon Avon, just around the corner of the famous medieval street of Sheep Street. The entrance to hotels car park is on Sheep Street (photo 2) which leads to two disabled bays right next to the rear entrance for hotel. It had an automatic double door with no steps to get in. (Photo 3). You go along a carpeted passage with typical old wooden beams (photo 4) to get to the reception desk (photo 5) with a polished tiled floor in front of desk, and all easy to move around in this plain and simple reception area. Alongside the rear entrance, (photo 6) to the right, are the disabled toilet and lift, along a passageway (photo 7) which is all on the level and easy to move around on the stone flagged floor. You reach the lift, which is small and narrow, (photo 8) just wide enough to get wheelchair in, but your carer may not get in at the same time. The lift takes you up to bedroom corridor, which can be narrow at times, (photo 9) but nicely decorated. Just beyond the lift on ground floor is the public disabled toilet with a wide door (photo 10) and enough room in there to just about turn around, (photo 11) very clean, and it has grab rails and pull cord. The other public toilets themselves are just beyond reception area, (photo 12) nicely tiled and spotlessly clean. (Photo 13) From the reception, by main hotel entrance door, you will find the lounge, (photo 14) which has sofas and chairs, very comfortable and relaxing. (photo 15) Sadly, no one could find a waitress so had to do without coffee on this visit, but normally you will find support either by a passing waitress or enquiring at reception desk. Next door along is the bar and restaurant, with a very easy ramp (photo 16) leading into the bar lounge, (photo 17) very basic, and it does not look as if there is much of a selection of drinks. The restaurant is very small, cosy, (photo 18) with plenty of space for your wheelchair. Leaving the hotel after our interesting visit to this delightful hotel, we did not stay overnight, and going outside onto Main Street, (photo 19) there is a small step, but easy enough to cope with, and it was no problem. Our final thoughts. A quaint charming medieval hotel, well worth a visit, and we coped very well with the wheelchair, no problems at all for us. We did not see the disabled bedrooms, so can offer no advice as to staying here, but imagine it would be a pleasure to do so. For an old building we felt it is very suitable for a disabled person to use, no steps to worry about, we felt quite safe there, and it is situated next to famous medieval Sheep Street, with its many restaurants and small shops, and just a few yards away is the main shopping street, leading down to the river Avon and pleasure gardens. An ideal hotel to visit Stratford apon Avon.
Transport & Parking
Although only two disabled bays, it was nice to find they have this facility available, and other bays are quite close anyway. They stand next to rear entrance to hotel, on the flat, with automatic doors.
Access
All throughout this hotel, we found it fairly level, with just small ramp here or there, certainly nothing to worry about. There is a very small lift to take you to bedrooms, and just wide enough to get wheelchair scooter and power chair inside, as long as it's not extra wide. Seating is close by if you need to rest.
Toilets
The toilet is Just average size, did not seem to be a problem there, very clean and tidy, with grab rails and pull cord.
Staff
On this visit we only found receptionist, who was busy, but friendly and helpful, a thank you goes to her, but on other visits, waitresses were about, and served us coffee in a very presentable way.
Photos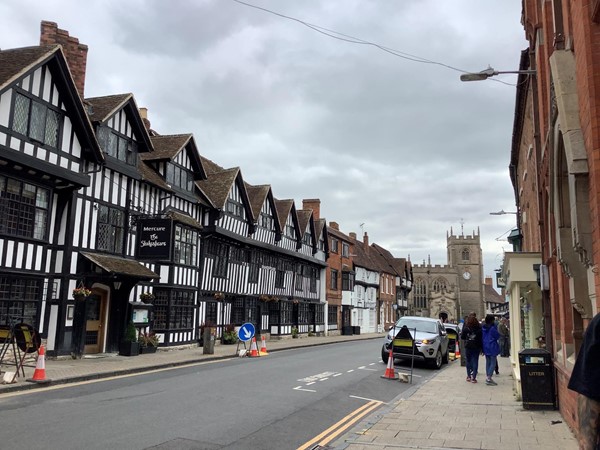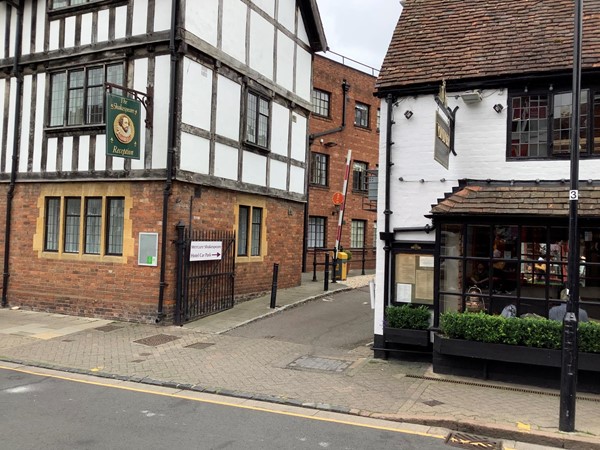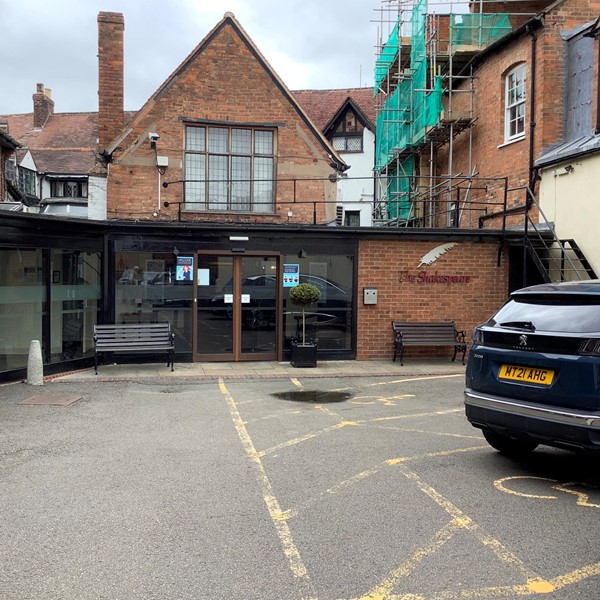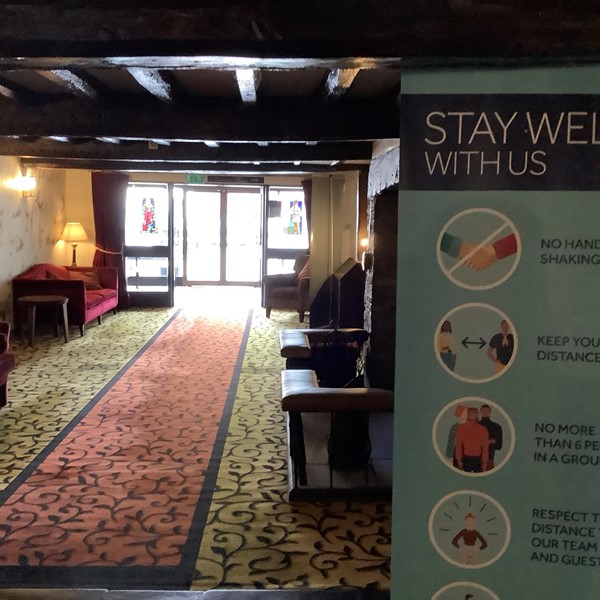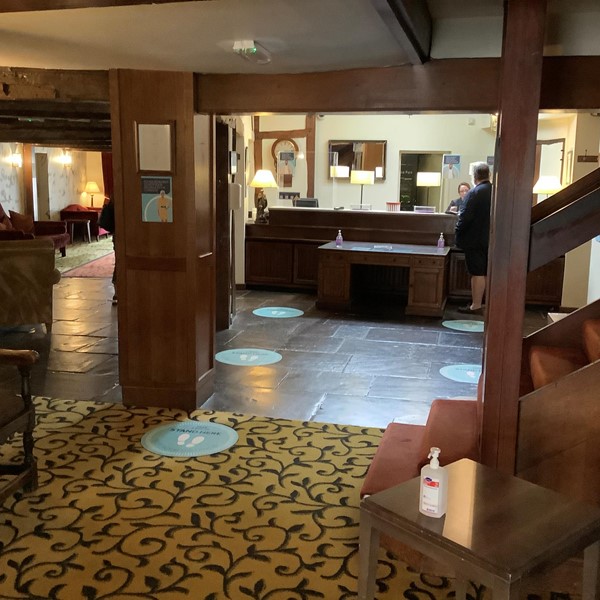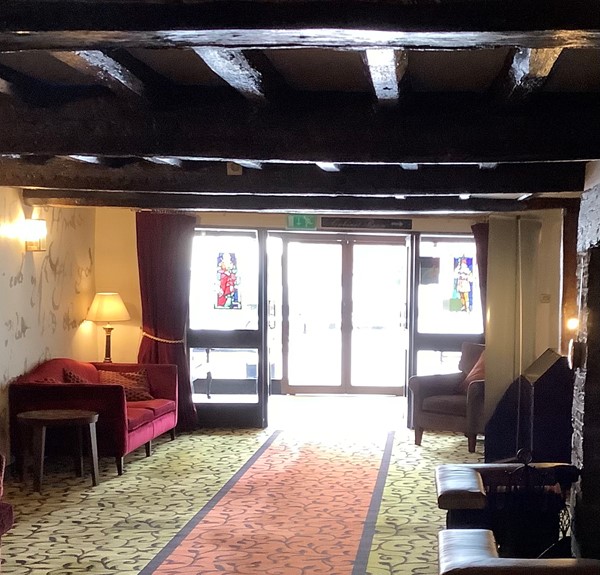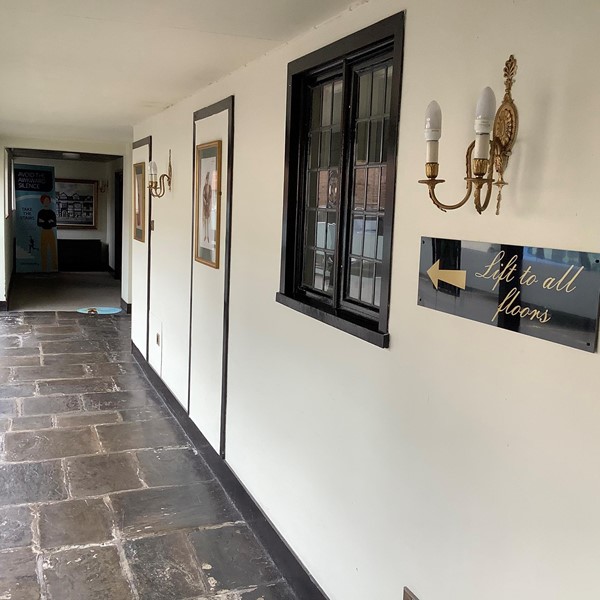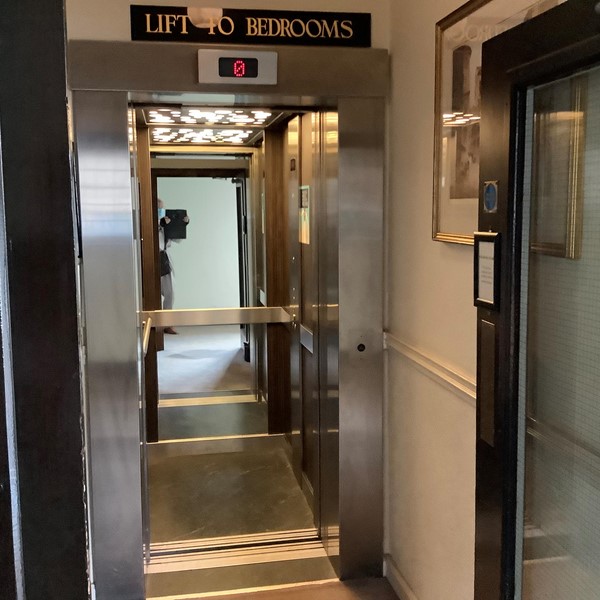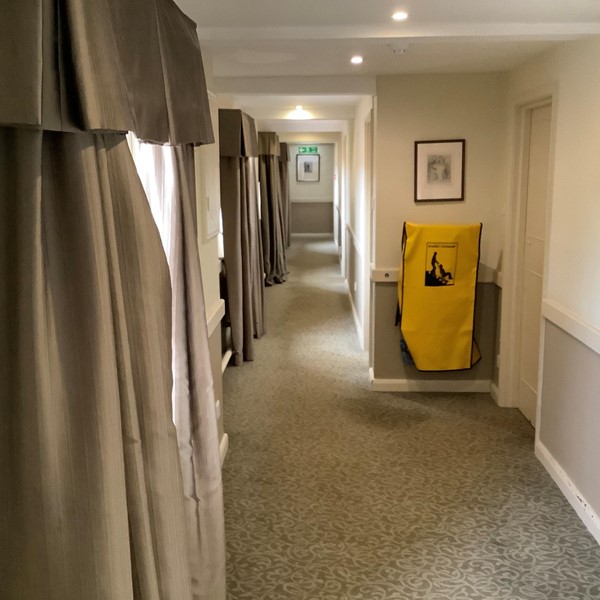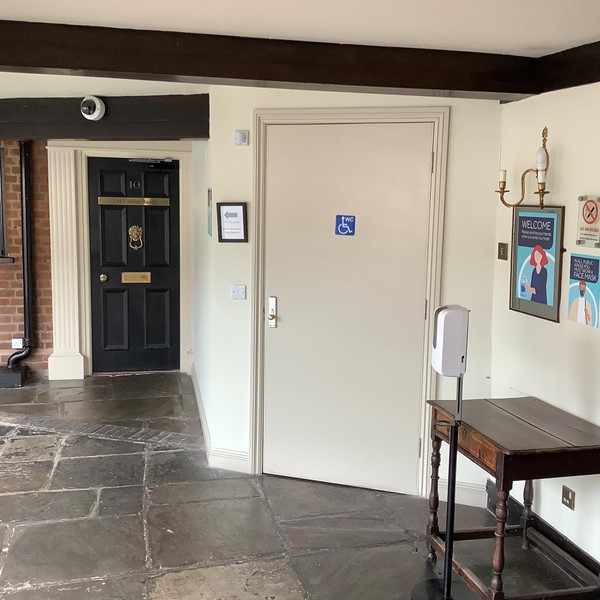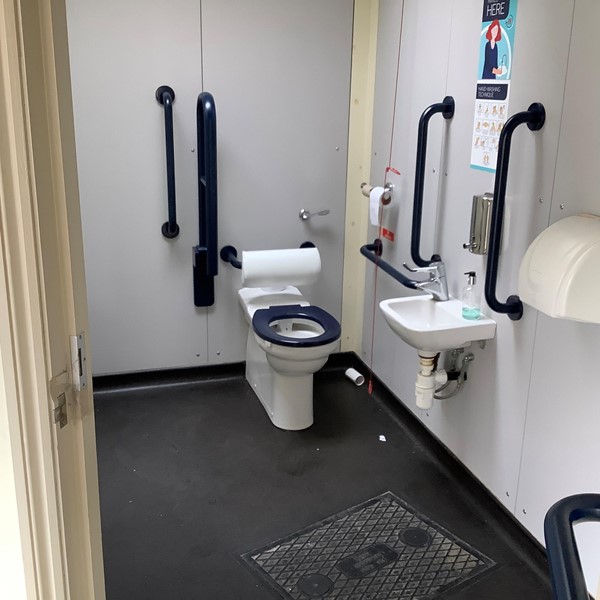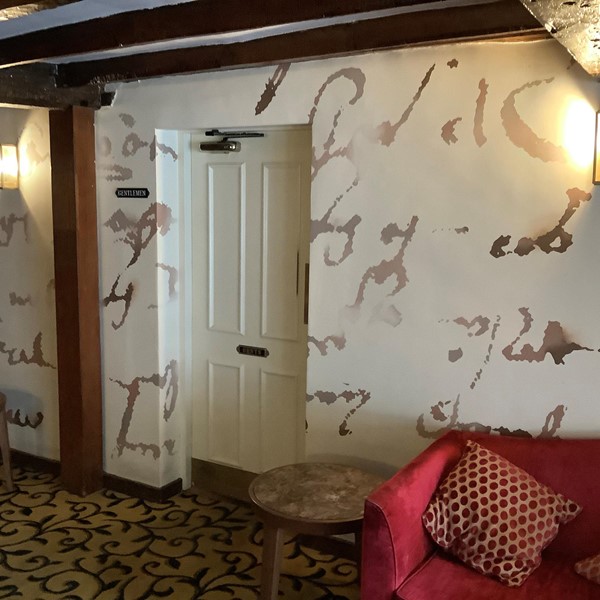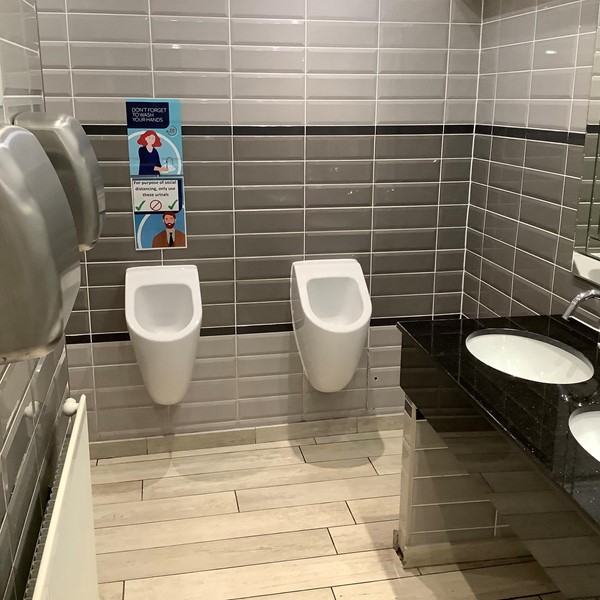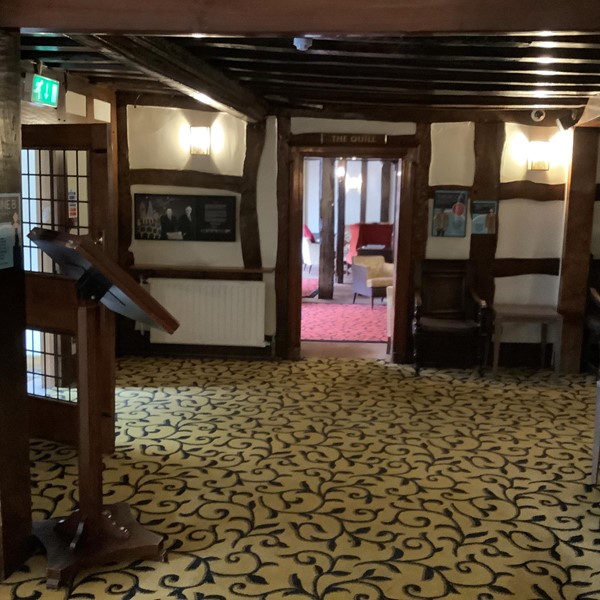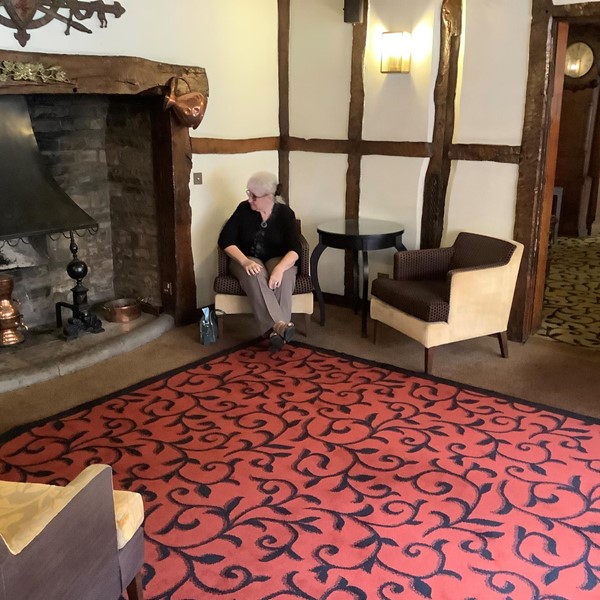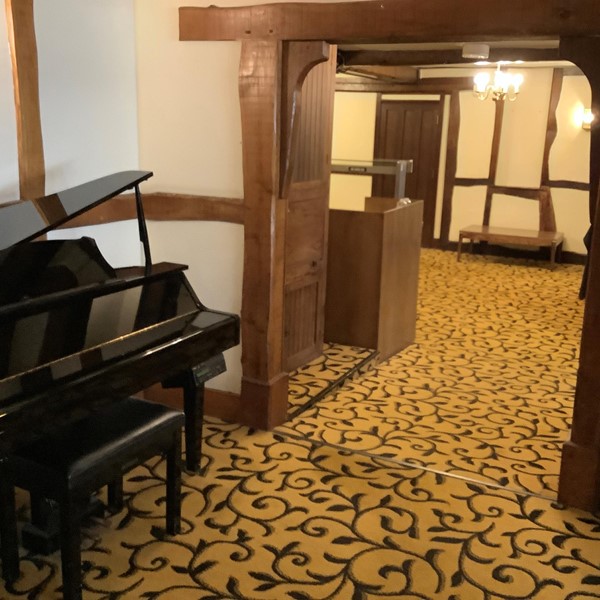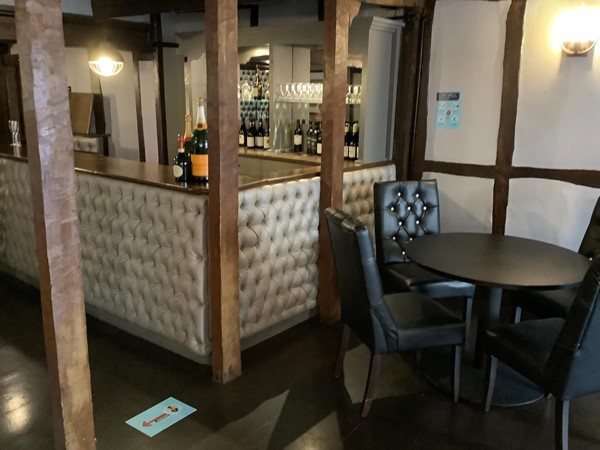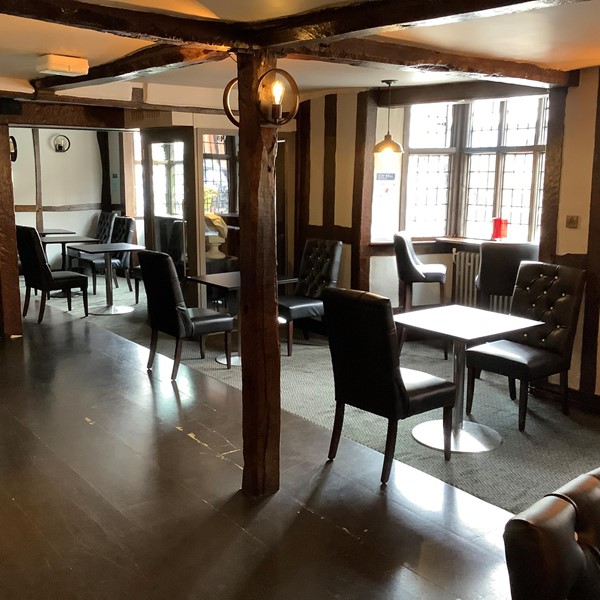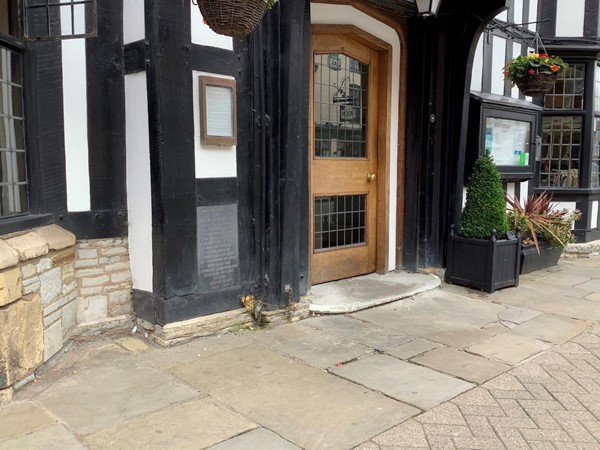 We've had 1 review for Mercure Shakespeare Hotel