World Storytelling Day at Mimi's - BSL Signed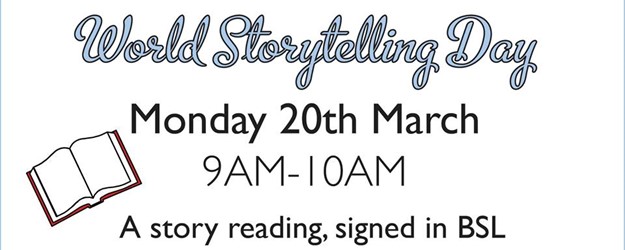 It is world storytelling day! So here at Mimi's we have decided to mark this occasion with a special story telling morning for pre school children! There will be coffee, cake, juice and of course stories! Also excitingly they will be signed in BSL.
If you would like to come along please pop into the Shore to buy your tickets or drop an email to ashley@mimisbakehouse.com
See you on the 20th March!
https://www.facebook.com/events/412278119106200/
Back to Events