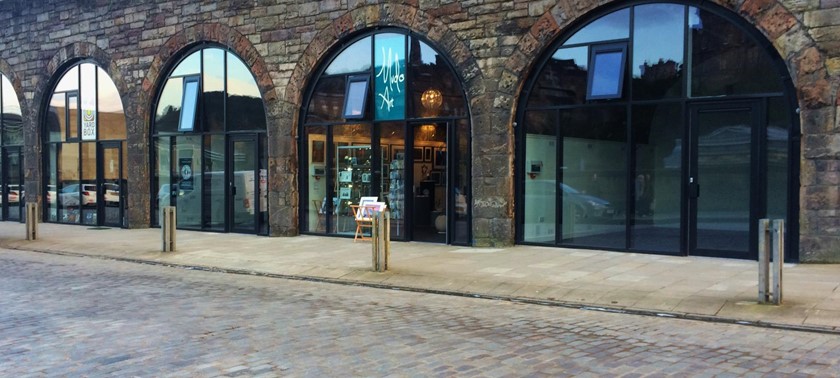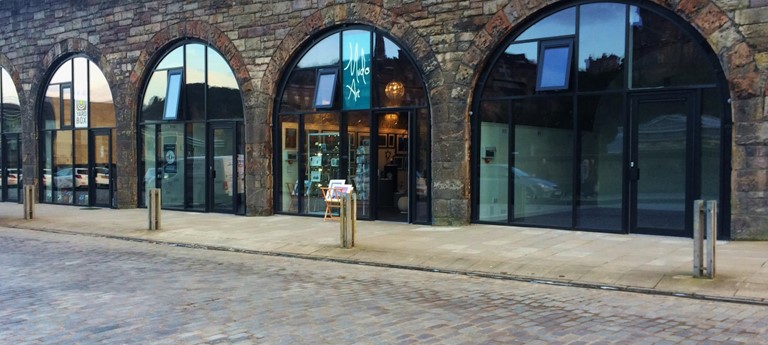 New Waverley Arches
East Market Street, Edinburgh, EH8 8BE, United Kingdom
|
0131 240 6517
|
Website
Shopping in renovated Victorian arches
Visit date:
Overview
New Waverley Arches are a row of renovated Victorian arches on Market Street, part of the development of the New Waverley district of Edinburgh. Shops have already begun trading in the arches, and its a refreshing new retail space compared to busy Princes Street! It's convenient location a stone's throw from Waverley Station makes this a great place to shop, and the wide smooth walkways in front of the shop windows is fantastic.
Transport & Parking
The shops are right beside Waverley Train station, plus a major taxi rank on Market Street. There is on-street parking immediately in front of all of the arches, and the train station car park is available too. Bus stops are a little bit further, but no more than a five or ten minute walk.
Access
The shops all have level entrances and the path in front of the arches is very wide and smooth, sloping gently. The shops themselves vary in size (according to the section of the arches they have occupied), and some can be a little tight for space. They all have full glass windows on the fronts of the shops meaning you can easily see what is inside (and also how busy it is, or how much room there is to move around). The main entrances are all single doors but wide.
Toilets
I am not aware of any public toilets associated with the arches yet, although this may come in the next phase of the development. There are accessible toilets in Waverley Train Station however, which is only a short distance away.
Staff
Anything else you wish to tell us?
Shops have already begun trading in the arches, so it's worth a look while it's still new and quiet! The best thing about this location is the space in front of the shops to browse in windows.
Photos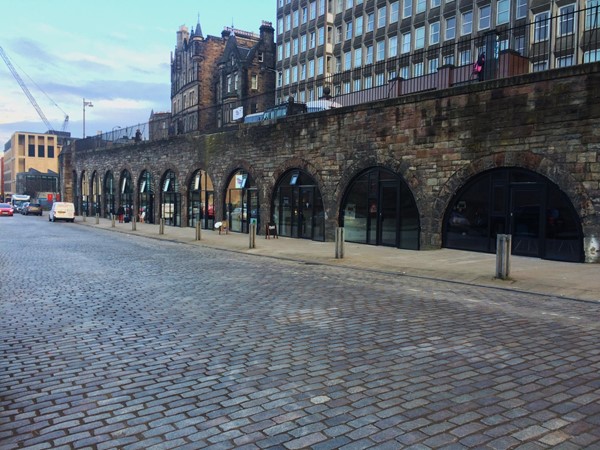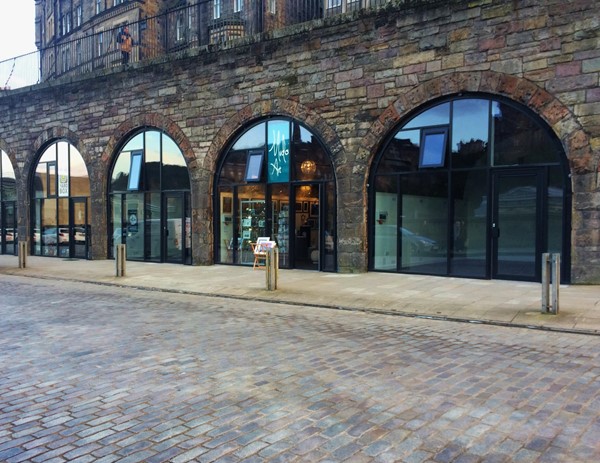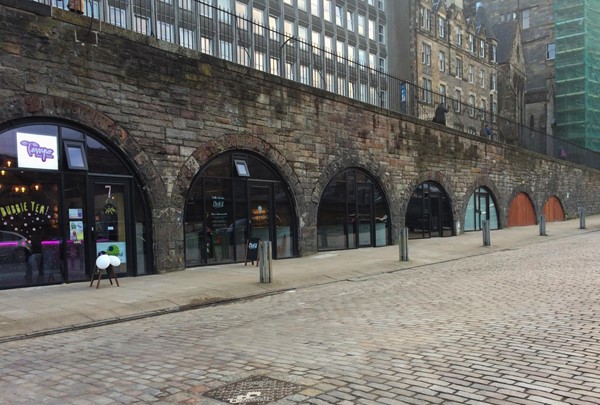 We've had 1 review for New Waverley Arches