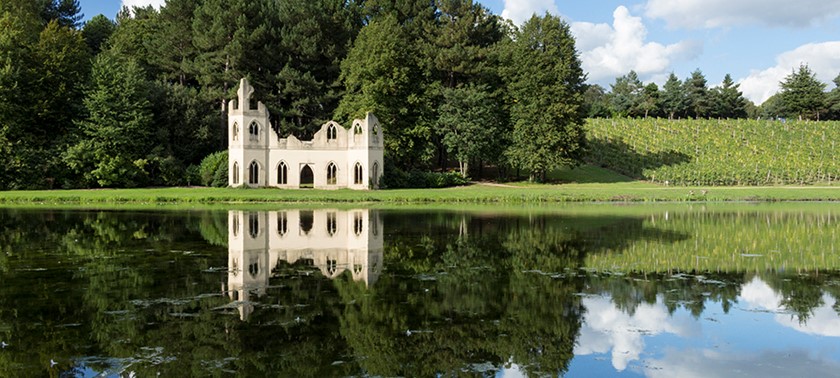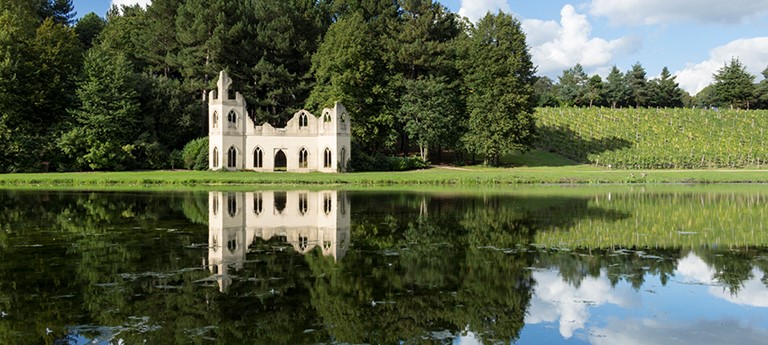 Venue Description
The aesthetic landscape garden Painshill, in Cobham, has everything for a great day out. Winding paths will take you on a journey to discover a living piece of art, with simply stunning views and beautiful garden buildings. Stroll around the Serpentine Lake and find follies including the Crystal Grotto, Gothic Tower and Ruined Abbey, to name just a few. For families there is a new natural play area, wildlife spotting trails as well as wildflower meadows for the kids to really get back to nature. Bring along a picnic or visit their Tea Room or Tower Café to complete your day.
Accessibility
There is an accessible route around the landscape garden at Painshill. Many of the pathways are tarmacked or compacted earth allowing for wheelchair access. The route takes in the whole lake, vineyard and most of the follies, including the bridges, Ruined Abbey and Gothic Temple. When the Crystal Grotto is open wheelchairs can enter via the exit. Some areas may be difficult to get to unless you have a strong companion to push you up the hills. Companions tickets into the landscape are free. However the path around the lake is flat. Please request a guide map for the accessible routes at the Visitor Centre. Wheelchairs are available to borrow for customers from the Visitor Centre. Please call ahead to reserve one if it is essential. Alternatively we can organised a private tour on a buggy, the guide will take you through the history of the park and you will see the various follies. The tour would take an hour, please give us at least 48 hours notice. The Tea Room and Visitor Centre are accessible.
Toilets
Information about the toilets has not been added for this venue.
Staff
Information about the staff has not been added for this venue.
COVID Precautions
Information about COVID precautions has not been added for this venue.
Assistance dog facilities
Assistance dog exercise facilities
All dogs are allowed into Painshill on short leads. Assistance dogs are also allowed into the follies and Tea Room.
Other assistance dog facilities
Water bowls and a tie up area is provided outside the Tea Room and Visitor Centre. Dog poo bins are around the landscape.
The venue says it has...
Carer Discount
Dedicated Seating
Disabled Access
Online Booking
Accessible
Toilet