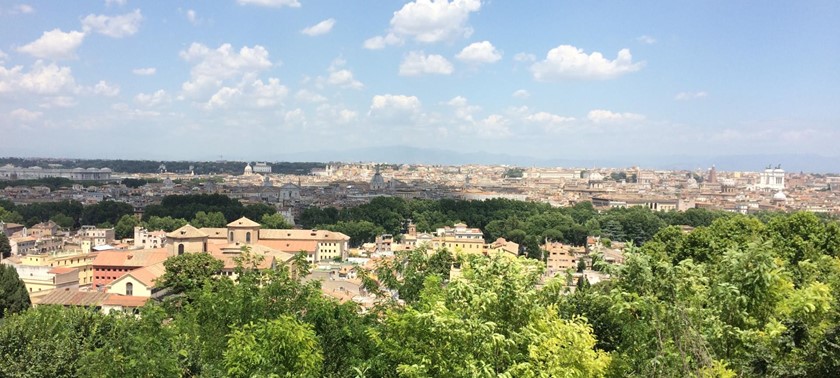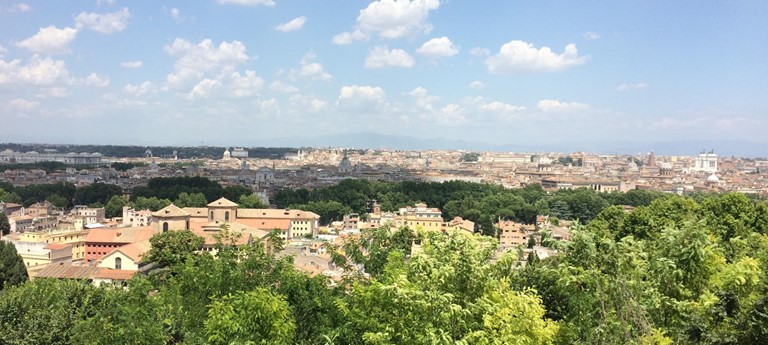 Parco del Gianicolo
Via di S. Francesco di Sales, 18, Rome, 00165 Roma, Italy
|
+39 06 0608
Stunning city views
Visit date:
Overview
Gianicolo hill is a large park in Trastevere with ornate fountains, statues and fantastic views across the city. The hill isn't particularly steep, and a main road winds up to the viewpoint. The main issue as in much of Rome is either the lack of sidewalks, or the steep kerbs which accompany any that do exist. The road leading up to the main viewpoint from Via Garibaldi is wide and fairly quiet as it isn't by any means a main thoroughfare. We felt safe walking on the road, however not everyone may be comfortable with this. Once you reach the view point, it is a large pedestrianised square with a few stalls where you can buy a bottle of water.
Transport & Parking
There were a few bus stops on the way up the hill, although we tended to avoid busses in Rome as they always seemed quite busy. There was quite a lot of room for on-street parking, but it looked like you had to pay. You could get a taxi to the viewpoint as there is plenty of room to stop, but walking is probably the most enjoyable way to take in this part of the city.
Access
Aside from either the lack of pavements or the steepness of kerbs, the road leading up to the viewpoint is wide and generally smooth. Some parts were cobbled. The actual viewing area with the large statue is a spacious square, and the wall at the viewpoint is low enough so that everybody should comfortably be able to see the impressive Rome cityscape. There are plenty of stalls to top up on water if the climb made you thirsty and there are benches in the shade beneath trees.
Toilets
I didn't see any public toilets on my climb, but the hill is surrounded by dozens of Trastevere cafes, restaurants, services and hotels which have facilities.
Staff
There were no staff to interact with.
Anything else you wish to tell us?
It's a nice place to see views of the city without having to climb stairs to the top of an old monument. It's a better surface for climbing than the Roman Forum as the roads and paths are smooth. You just need to be comfortable with possibly having to walk on quiet road surfaces for parts of the journey up (we ascended from Via Garibaldi, the road seemed busier at the other side).
Photos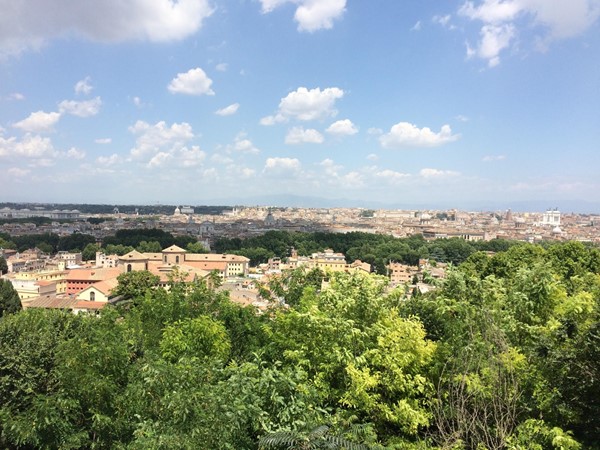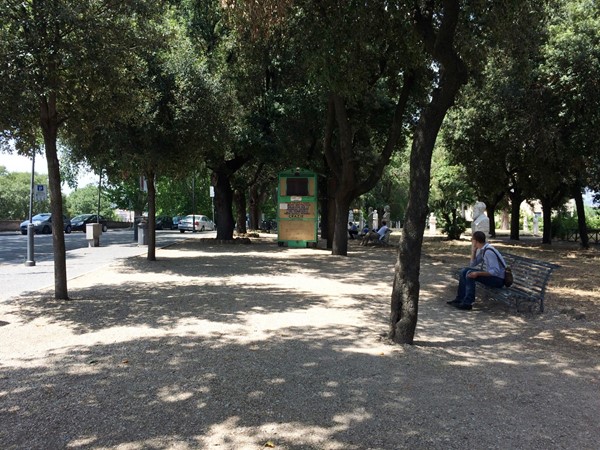 We've had 1 review for Parco del Gianicolo