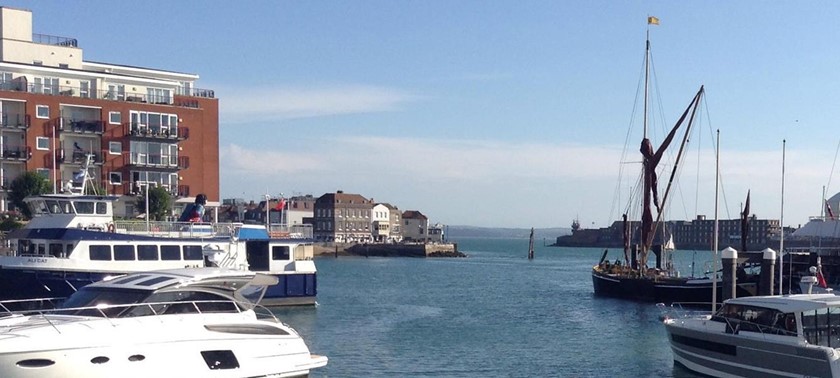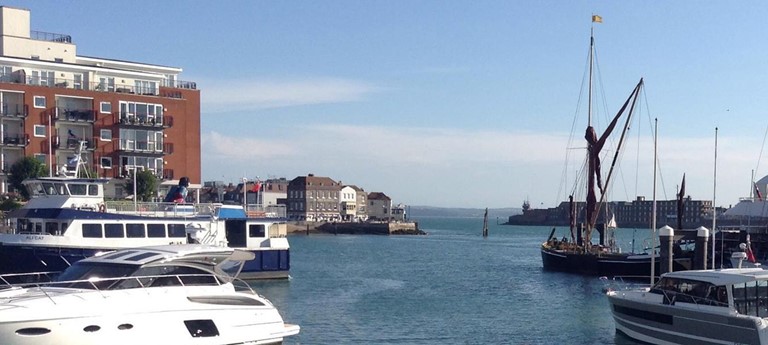 Portsmouth Historic Dockyard
Victory Gate, Portsmouth, PO1 3LJ, United Kingdom
|
023 9283 9766
|
Website
Powered mobility users need not apply!
1 like
Visit date:
This review is especially helpful for those who have or use the following: Hearing Aid, Wheelchair, Powerchair
Overview
It's a really expensive way to sit on a dock waiting for your family to finish seeing inaccessible things, frankly
Transport & Parking
There isn't any! You can park in public multi storey at full price over 500m away. Very costly and hard to find. Buses and trains are much better
Access
We found this attraction online via a search. Being from Scotland, we knew nothing of the local area, so read the accessibility information carefully. I'm sure it states somewhere on the website that the Submarine museum (fully accessible when you actually get to it) is not in Portsmouth, but it sure wasn't on the tickets and attractions page where it tells you about the multi attraction day ticket, nor the accessibility page. Nor was all the access information available on the website, as we were handed another much more comprehensive document on arrival, but this was not a lot of use to us as if we'd read it before we came out for the day (2.5 hour drive) we would have concluded that "Don't go, you cant see anything" was the upshot of the leaflet. The language on the website is also very archaic - accompanied by a carer, registered disabled - these terms went out with the ark. We were also told at various points that my "carer" was "required" to stay with me. I was sitting completely still in my wheelchair less than 10 feet from the emergency exit, what did they think could happen to me or anyone else which would require the specific assistance of a dedicated carer? So we were told on arrival the submarine museum is across the water, you can get there by free boat without a wheelchair, but wheelchair users must drive around, then drive back, and it would take about 45 minutes each way. And if we came without a car?? I can't imagine. So we crossed that off, then got told this you can see part of that you can get into bits of the other, this you can see a little of, the harbour tour doesn't take electric chairs. On probing about this decision I'm told it's because in an emergency they cannot be lifted. In a "boat is sinking" emergency the chair goes down with the ship! And they are not the only boat in the world, I go regularly on all kinds of boats which manage to take account of a powered wheelchair just fine, I don't know what it is that these guys are not doing which makes them so different. The weight of the chair also isn't so different from the weight of me, so I'm slightly concerned for my welfare if nobody can lift that sort of weight. I'd have brought a second wheelchair if I'd known that literally every attraction would require me to be in a manual chair, but it was the breezy way they kept saying I could transfer to a manual chair (if they had one available) then I could do stuff. Presumably they think powered mobility is some kind of fashion accessory that's optional. Then we watched them permit on board a Tilt in Space manual - my powerchair is not heavier than one of those, as it happens. The trouble being that having travelled and paid, the people with you want to see everything, so you are stuck milling about next to a ship for 90 minutes after seeing the tiny bit that's accessible, then you move to another attraction and you again see a corner of the ship and your family goes off exploring and comes back with exciting stories. We couldn't get useful answers to our questions about the boat trip, we wanted to try to do the trip anyway with my husband lifting me on, so we asked how close we could get "oh, right next to the boat" they said - it's a double rampway of about 20m with a right angle turn then a walk to the seating. And yes, when they said I could leave my powerchair on the dock,they really meant it! Loose on the dock. I asked if it would be secure and was told to take my belongings with me, and though I commented that I have no belonginngs anywhere close to as valuable as my powerchhair, they said nothing in reply. The boat trip (harbour tour) was lovely, though. All in all, a very expensive day of sitting on a dock waiting for my family (who both got free tickets after I paid!) to do things I couldn't do. Don't bother, or at least if you are interested, ask them to email you the FULL accessibility guide before you travel, it's very differrent from the web version.
Toilets
The one thing I give them full marks for, toilets were fab, including a Changing Places next to the Mary Rose, which even had a toilet sling on the hoist.
Staff
We've had 1 review for Portsmouth Historic Dockyard