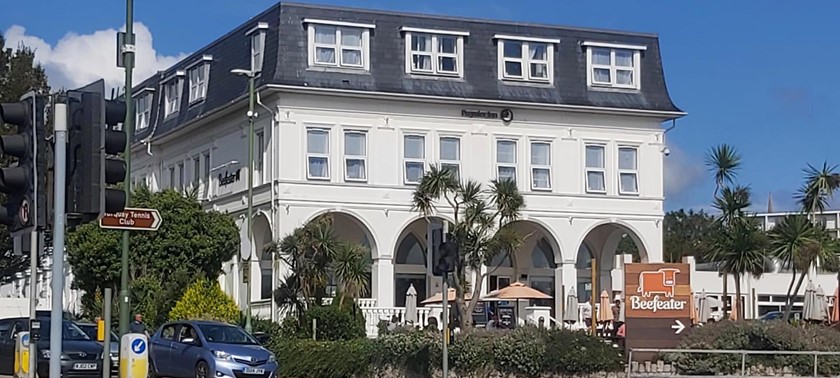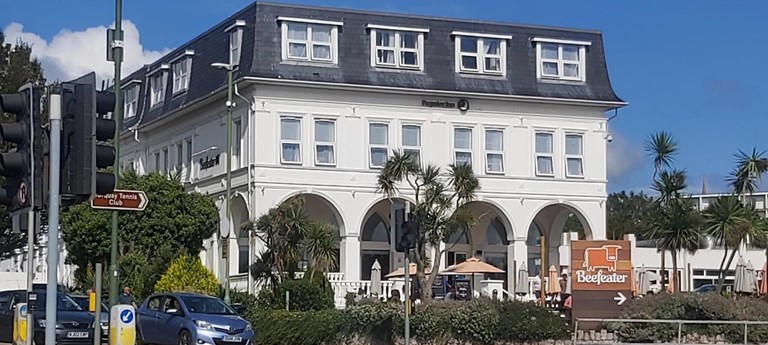 Premier Inn Torquay Seafront
Belgrave Road Shedden Hill Road, Torquay, TQ2 5HE, United Kingdom
|
0333 321 9097
|
Website
Amazing, great access and staff that go out of their way to help, plus great location
4 likes
Visit date:
This review is especially helpful for those who have or use the following: Walking Aid
Overview
Premier Inn Torquay Seafront ticks all the boxes. It has a sea front location, bearing in mind most of Torquay is hilly once you leave the sea front, this is a bonus. The accessible rooms are all wheels in shower and my room was huge with a partial sea view. However, it was the staff that made this visit outstanding, I asked for assistance and they did everything to assist and they did it quickly and with a friendly manner. Other venues could learn from Premier Inn. This was my first holiday in 19 months. I am someone who shielded and I had been feeling very apprehensive before I went, and I was so very happy with my stay.
Transport & Parking
The hotel is on Torquay's sea front. It's about a 8-10 minute, level walk to the railway station. There are also several buses that serve the sea front and the bus stops in both directions are a couple of minutes walk from the hotel. Please note that the buses I used, had one front door which also has a ramp and there were separate wheelchair and buggy spaces. The car parking area in front of the hotel starts on the flat and slopes upwards with a notable gradient. I noted that there is a charge for guests using it. There are disabled bays by the entrance. I didn't have a car so please check with the hotel directly if you require more information about their car park. Please note if you are using a taxi it will stop outside the entrance where there is a ramp to exit the building and the car park is level.
Access
The hotel has two entrances. Shedden Hill Road entrance is the one you will use if you are coming by car, is step free. This is a road leading away from the sea front and the start it slopes upwards ( if you are walking that way, there is a handrail on the roadside side of the pavement to the hotel). Once you enter the car park area there is a slope down to the entrance. The entrance had both steps and a ramp. There are automatic doors and this leads directly into reception with where there is also the Beefeater restaurant, bar and accessible toilet. Belgrave Road entrance is a side entrance with 7 external steps with two hand rails, please note the handrails are wide apart so you would be unable to use both of them at once. For the top 2 steps there are no hand rails. There is then an automatic door and this leads into the reception area. From this entrance, you can access by key card the entrance to the hotel rooms, without having to go through the main reception area. If you are ok with stairs, then this is a good, quieter option if you want to try to avoid people. When you first arrive the layout of the hotel bedrooms could be a little confusing depending where your room is. This is because the hotel is built on the side of a hill and has two blocks connected by a corridor which also has rooms leading off from it. My room was 411 (I think), which was in the Premier Plus section. In my instance, from the reception I entered via a key card into a corridor. I then took a right, almost immediately, along another longer corridor. There was a short, downward slope which had handrails on both walls and then a longish level walk to the end of the corridor was a manual door. From there I took a lift 1 floor to my corridor. The lift was quiet spacious had braille buttons and audio announcements. On exiting the lift on my left there was an manual exit door, which up a short flight of stairs you could exit into the car park (sorry I only used this once and forgot to photograph it) and on my right there was a manual door through to the corridor where my room was. The first time I was shown to my room by staff. I soon familiarised myself with the route . Sometimes when my spoons (energy) was low or I was in pain it felt quite a long distance, but given all the other benefits, it was not a deal breaker, so don't let it put you off, but just be aware. The accessible room had wheels in shower and was huge. The bedroom was very spacious and from the window I had a partial view of the sea front. Personally the bed was a touch too soft for my preference. It was comfortable for sleeping in but I also sit on the bed to get dressed and put my shoes on, etc, and I could have done with something a bit firmer to assist with this. There was two small bedside tables, a desk and chair, flat screen TV, coffee maker, stool and hairdryer and what I found to be a very helpful wardrobe space. There is also an emergency cord by the bed. The bathroom had roll in shower with chair and grab rails designed for someone sitting in the chair. For someone like me who sometimes stands there were no specific grab rails. Instead I used the ones for people sitting and I put them in their upright position and found if I held the outer out and leaded towards the wall they were secure enough to use in the standing position. Ideally I would have appreciated standing height grab rails as well. Initially I didn't realise where the emergency cord was, as it was wrapped up in the shower curtain and reached to the floor. I would suggest familiarising yourself with the emergency cord location prior to showering, just in case. There were grab rails at the toilet and vertical grab rails by the sink. The bathroom was very spacious. I was very happy and comfortable in my room. The hotel as a Beefeater restaurant and separate bar area. The Beefeater restaurant is where meals are served at particular times. The breakfast is self service buffet. There are free standing tables and chairs as well as some fixed padded, sofa style seating. As well as breakfast I ate dinner in the restaurant twice. The food was always good. However, in the evening some food items were unavailable, this is due to the current national difficulties and not down to the hotel. The bar has free standing tables and chairs and some high bench stools and matching height tables. There is also a beer garden overlooking the sea-front, I didn't use this so unable to comment on accessibility.
Toilets
In my accessible room their was an accessible toilet with grab rails and emergency cord. In the reception area by the Beefeater restaurant and bar is an accessible toilet. There is a sign on it saying "Polite Notice. Please see a member of Beefeater staff or reception for the key". See photo. On the first time I went to use it the toilet was locked. Given the notice I went to reception to get the key. It turns out that the accessible toilet does not require a key. So if it is locked it's in use. The staff have put the notice up to try to deter people who are just popping in to use the facilities. The toilet was clean, large but not spacious. There were grab rails and an emergency cord which reached to the floor.
Staff
The staff were exceptional, really wonderful. When I arrived a member of the reception team took my case and showed me where my room was. On leaving I asked the night before if someone could help carry my case to reception. A time was agreed and kept to. My case was stored until it was time to leave Torquay and then staff brought it out to the front where I waited for my taxi. When I arrived I booked breakfast for my entire stay and explained my access needs. A note was added so restaurant staff were made aware of my access needs. When I went to breakfast they seated me every day near the buffet. On first day I had to make several visits to the buffet as with my crutch I only have 1 free hand, so I had to go up separately for orange juice, water, cutlery and food. On the second day I asked if staff could kindly get my drinks and cutlery for me so that I would only need to go up for food. Emily remembered this and after the first time, each day she or Adam would get me my drinks and cutlery, I didn't have to ask. This was done automatically and in a friendly welcoming style and as a solo traveller who hadn't holidayed for so long, this made my holiday. I really felt Emily and the other breakfast staff anticipated my access needs and I didn't need to make repeated requests. This meant so much to me. The staff are truly wonderful and I would like to say a huge thank you to them all.
Anything else you wish to tell us?
Covid Precautions My room was clean and tidy with everything I needed when I arrived. Due to covid, daily room cleaning has been suspended unless you request it. Likewise towels, etc are not replenished but you can request this fresh or more items at reception. Personally I didn't request room cleaning and that made me feel more covid secure. I felt within the current (non-existent) government guidelines the hotel did everything it could. There was hand sanitiser available in reception and in the Beefeater restaurant. The place was clean and tidy. However, in a busy restaurant it was often just me and one or two other customers who I saw using the hand sanitiser or wearing a mask when they moved around the restaurant area. Initially this upset me greatly but I had to except that this was how it is. While it is not mandatory most people choose not to wear face masks indoors. I wore my face mask in the corridors and communal areas too, but I was in a small minority. The hotel can not enforce people to wear masks. Overall the hotel is a great choice if you're staying in Torquay. The hotel is on the sea-front, adjacent to the beautiful Abbey Park. From there its a delightful, level walk along the sea front, to the pier (this is a level walkway with no attractions or shops), marina, Princess Theatre, Princess Gardens with its English Riviera Wheel, onto the Agatha Christie bust and harbour. Along the way there are bench seating, chargeable accessible toilet and plenty of cafes, seaside stalls selling food, drink and souvenir shops. It's a good location if you want to potter about or hop on a bus to a neighbouring resort. I was very happy to stay here and I've already booked to stay during the next Agatha Christie Festival and this is going to be my default Torquay hotel each year I attend.
Photos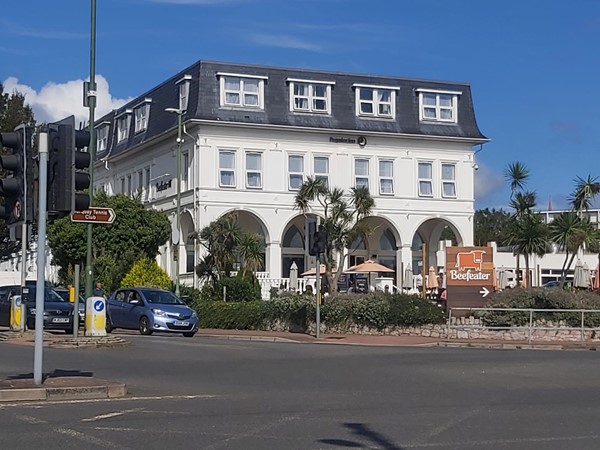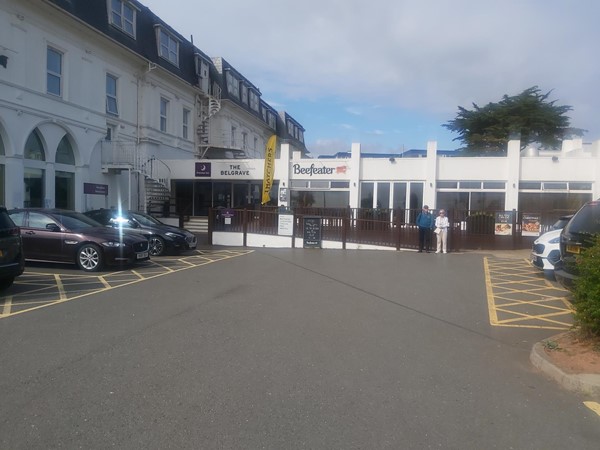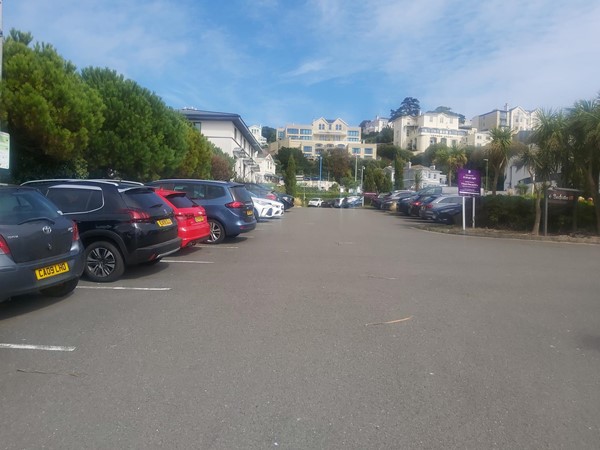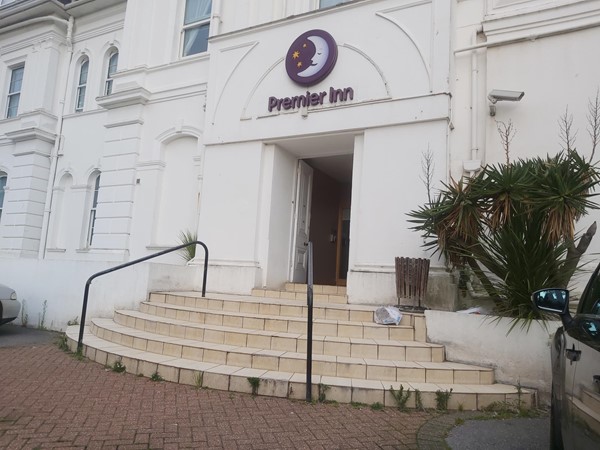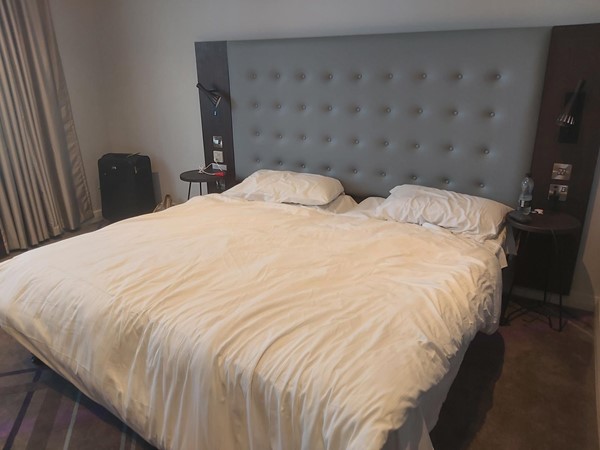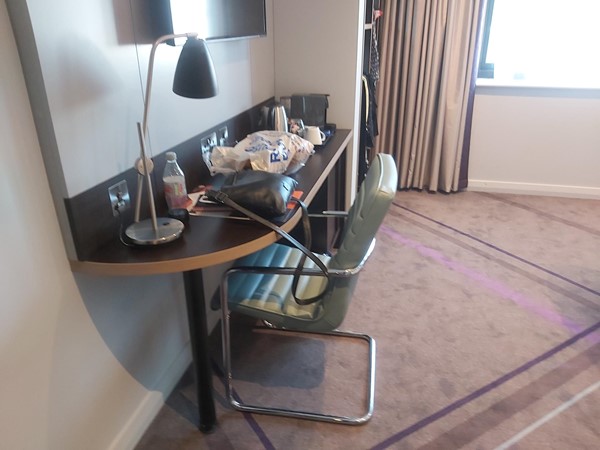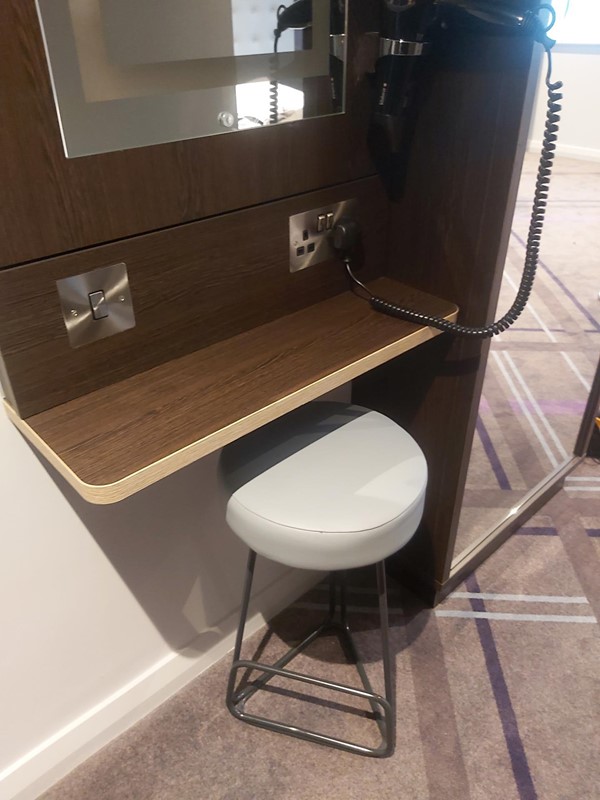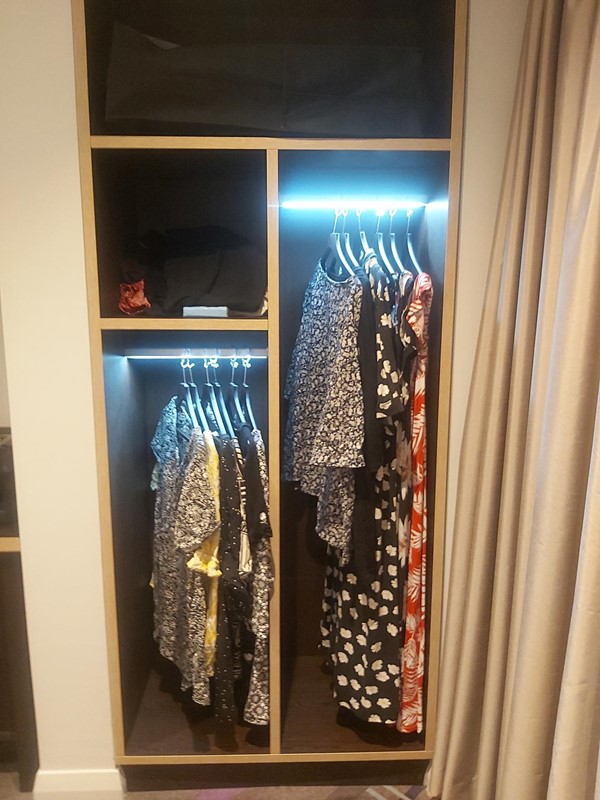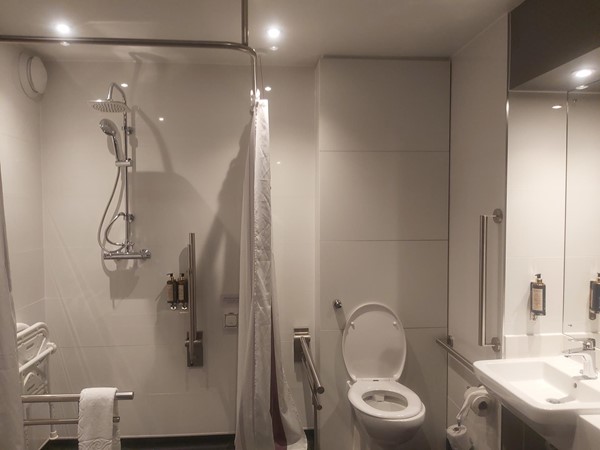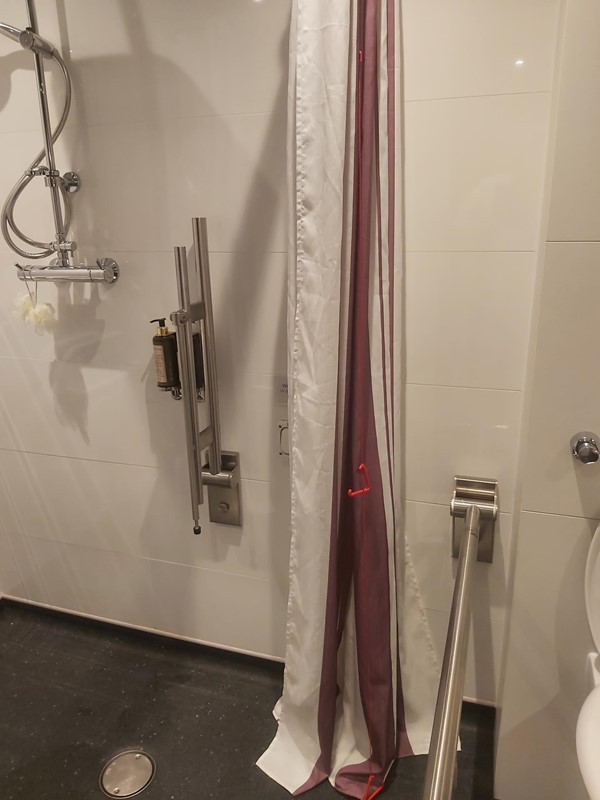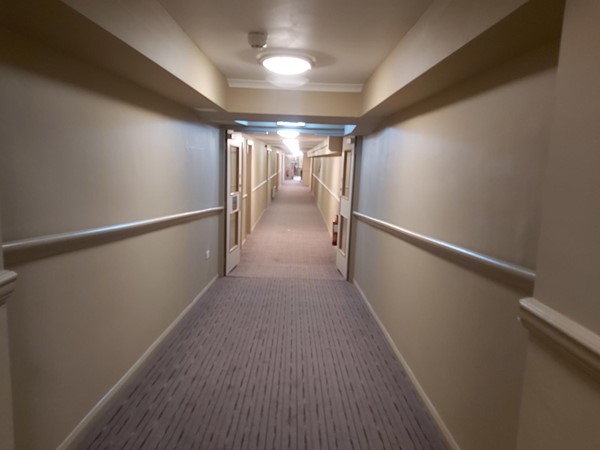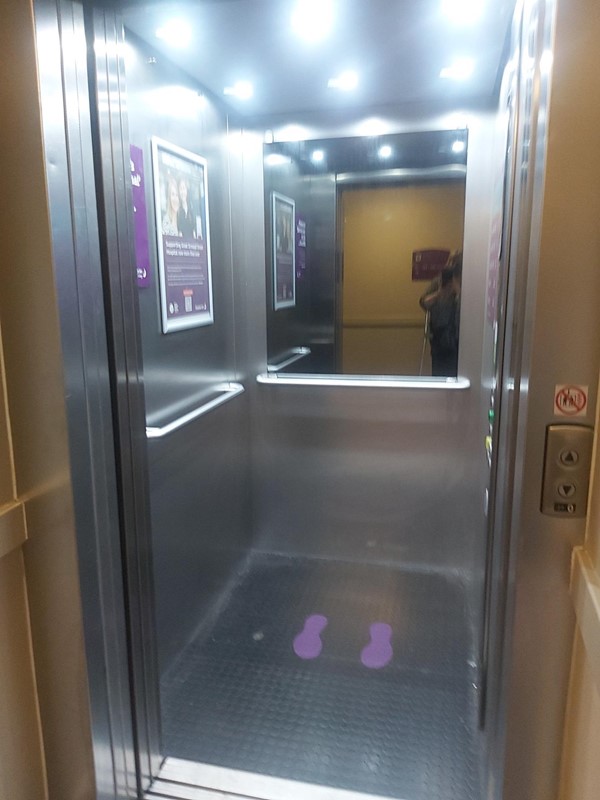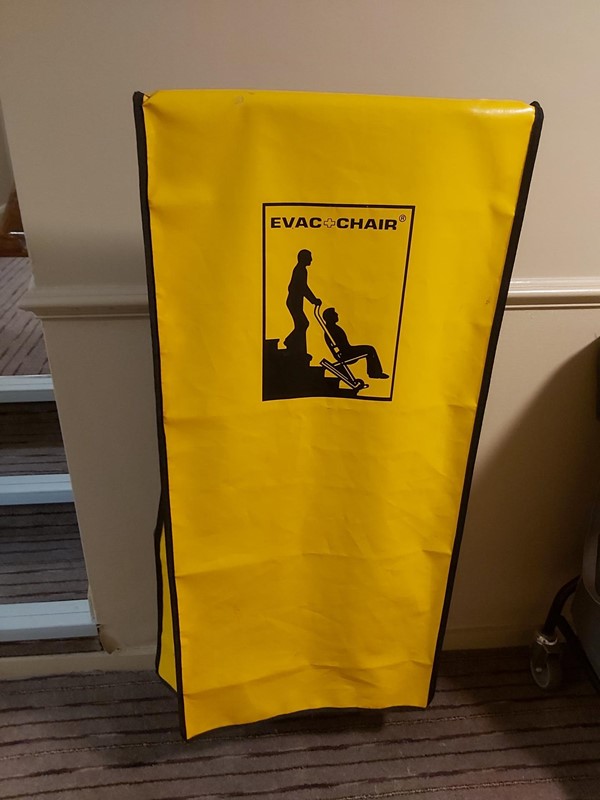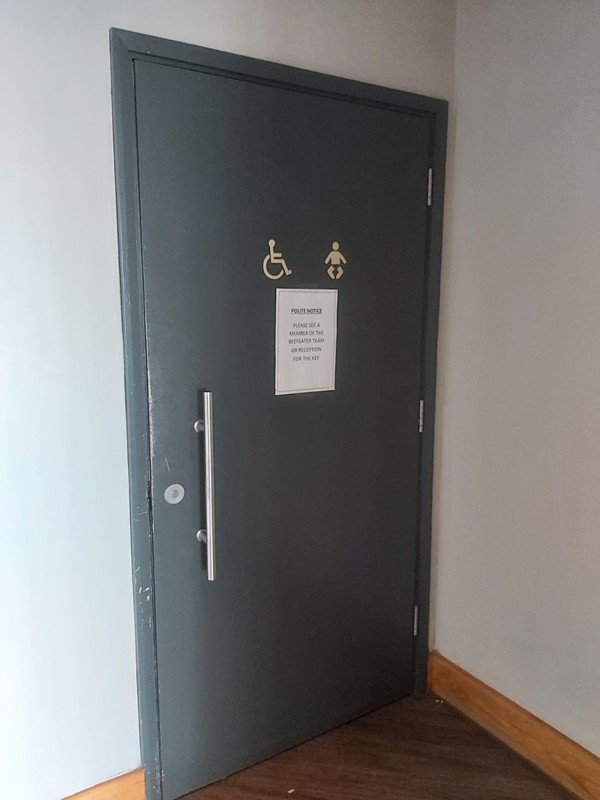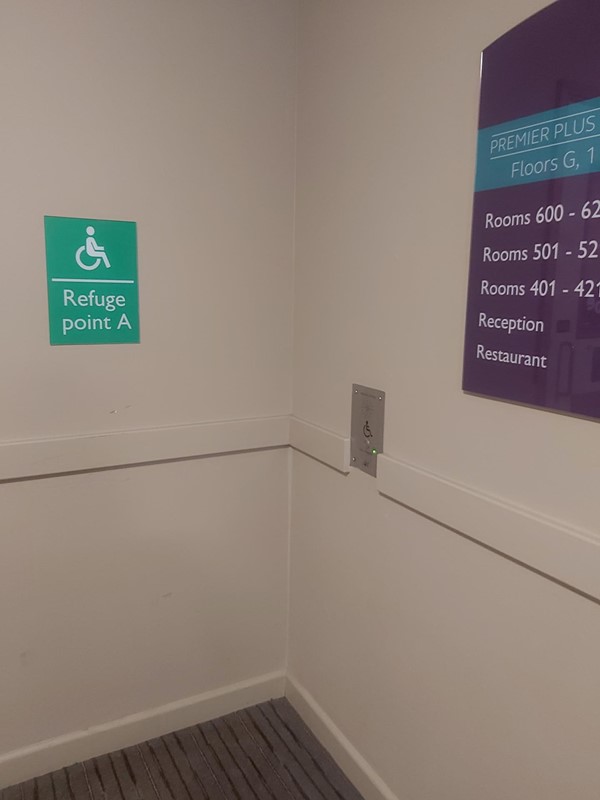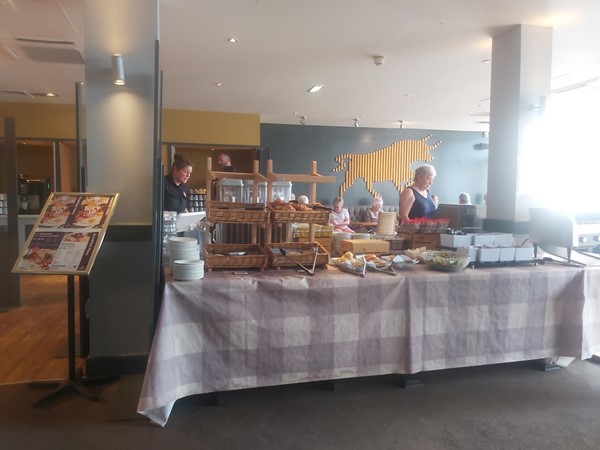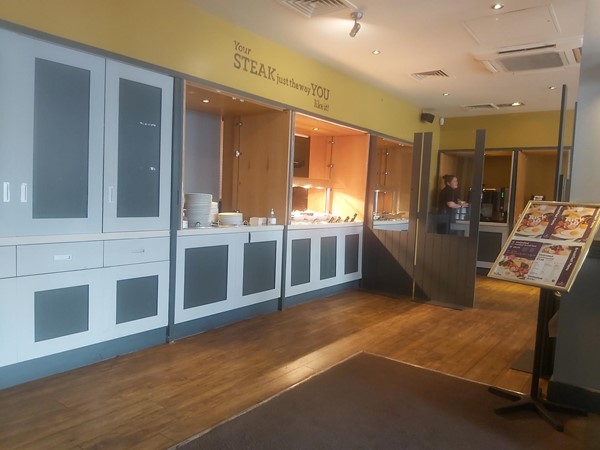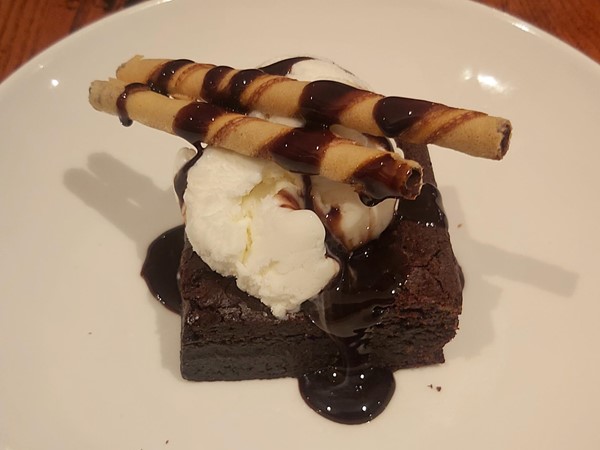 We've had 1 review for Premier Inn Torquay Seafront