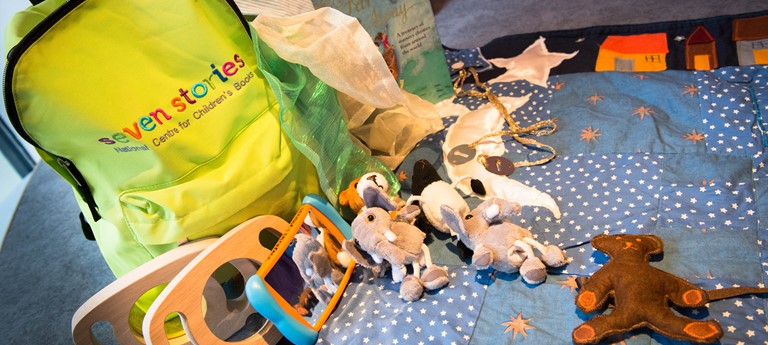 Seven Stories - National Centre for Children's Books
30 Lime Street, Newcastle upon Tyne, NE1 2PQ, United Kingdom
|
0300 3301095
|
Website
Disabled Access Day at Seven Stories, The National Centre for Children's Books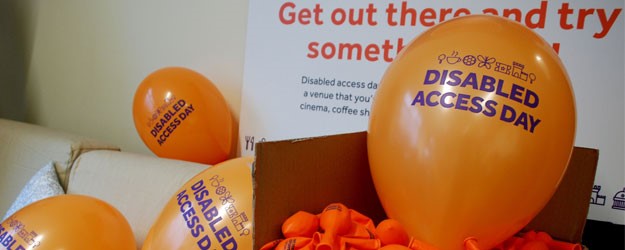 We are delighted to take part in this year's Disabled Access Day. Celebrate a full day created to be fun, imaginative and accessible to ensure you and your whole family enjoy the best from your day out together at Seven Stories.
Early Bird Opening
9am-10am
We appreciate that queues and hustle and bustle can be overwhelming so we are opening our doors early to ease your arrival. Show your Disabled Access Day email to get exclusive Early Bird access to the exhibitions before our doors open to the public at 10am. Sign up here http://eepurl.com/15JBv
Early Bird Café Access
9am-10:30am
Your Disabled Access Day email means you can have a quieter visit to our Café on Level 2 before it opens to the public – enjoy a hot drink or a homemade snack, and a chance to explore food using all your senses with a hands-on activity. 
Jungle Journey Story Times 
Be immersed in the depths of the jungle and awaken all your senses in a session specially created to explore our favourite stories and engage children with a wide range of complex needs. Using books chosen for their sensory story experiences and experimenting with a variety of tactile props such as sand, water, feathers and bubbles, these sessions offer accessible ways to bring stories to life spark imagination and allow families to share stories together. We have programmed three sessions with different audiences in mind, but all visitors are welcome to attend any of the three.
Session times:
10.30am-11.15am in the Attic on Level 7 – Autism Friendly
12.30pm – 1.15pm in the Attic on Level 7 – PMLD
2.30pm-3.15pm in the Gillian Dickinson Learning Space on Level 6 – Open session
Free, booking recommended.  Please contact reception at time of booking to discuss any access requirements or needs.
Join us for Story Time in the Story Station on Level 4 for all the family at 11am, 1pm, 2pm and 3.30pm.
Rhyme Around the World – A Nursery Rhyme Exhibition 360°Gallery
Take a virtual tour to familiarise yourself and your family with our Rhyme Around the World Exhibition before you arrive. This multi-sensory exhibition invites you to step straight into your favourite nursery rhymes, discovering how stories, song and rhyme are shared by generations across the world.
Approachable Staff – trained staff are on hand throughout the day to answer any questions, help with orientation around the building and ensure your day is fun.
Before Your Visit – we want you to feel comfortable at Seven Stories, so why not view our Social Story before you visit? You can also contact the Reception team on 0300 330 1095 ext. 300, or speak to our Access Champion Beth Coverdale on ext. 220. Our Staff are happy to talk through what to expect before you arrive.
http://www.sevenstories.org.uk/whats-on/events/122368/disabled-access-day
Back to Events