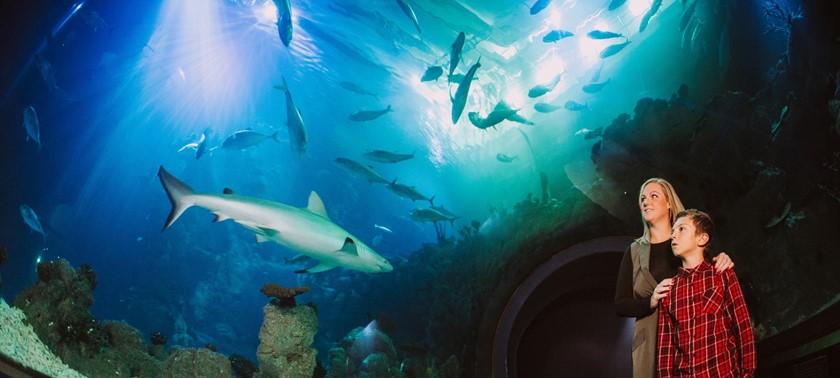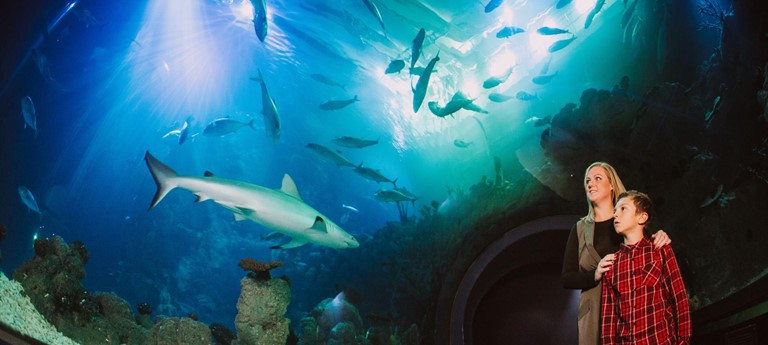 The Deep
Tower Street, Kingston upon Hull, HU9 1TU, United Kingdom
|
01482381000
|
Website
Great day out
2 likes
Visit date:
This review is especially helpful for those who have or use the following: Wheelchair, Mobility Scooter, Hidden Impairment
Overview
I've been here a few times and it's a great day out and very accessible and the staff are very friendly and helpful. You enter via a lift and then the layout route of the The Deep is all downhill and has lifts wherever there are steps. Carers get in free (even if you have two carers with you). and your entry ticket is valid for a year. If you struggle with queuing there is an accessible entrance where you don't have to wait as long to enter. Disabled toilets dotted around, but some toilets are are a bit small if you have a large electric wheelchair or if you have a mobility scooter. This is the main downside. They now have a designated 'changing place' which is brilliant. Just remember to take your radar key with you. There are manual wheelchairs, mobility scooters, rollators and tri-walkers to hire and you can pre-book these except the mobility scooters. There are designated 'Quiet Days' where they don't have schools in and they turn the lights up and the sound down and 'Tranquil Tuesdays' where after 3pm they do the same after 3pm. See The Deeps's website for when they are running these events. On the 'Quiet Days' all talks also have a BSL interpreter. I personally prefer to go on the quiet days. There is also a designated 'quiet space'. This is multi purpose such as for breast feeding, preyer but also if you need a quiet moment. The café and restaurant caters for different diets e.g. wheat/gluten free etc and they are very knowledgable about the food ingredients when I asked about ingredients for my allergies and there was actually food I can eat which is difficult as I have multiple allergies and the soup was yummy. There is adapted cutlery available and wheelchair friendly tables, When we went we couldn't find a table that would fit my wheelchair under as other people where using the designated wheelchair friendly tables and a lovely member of staff carried our trays to the upstairs setting area (which had a lift) and found us a quiet spot with a suitable table. You can also contact them before you visit if you have any particular access needs which is really handy. A link to there access guide can be found here: https://www.accessibilityguides.org/content/deep-1 All-in-all it's a fantastic day out with such a variety of things to see and interact with.
Transport & Parking
Designated disabled parking spaces if you have a blue badge. There is a parking fee. There is also a drop-off point which has a dropped kerb. All the carpark is on an even level.
Access
At the front desk there is a lower desk if you need one. Most of the route round was on a downward slop but where there was steps there was a lift. I prefer to go on the designated 'Quiet Days' as I get to see more as there are less people getting in the way of my wheelchair and pushing in front of me. At some of the tanks there was seating so my carer could sit next to me. Information can be provided in audio format as well as braille and large. On the 'Quiet Days' all talks have a BSL interpreter.
Toilets
There are disabled toilets but some are a bit on the small size if you're in a large power chair or mobility scooter. There is a 'changing place' with lots of equipment - just remember to pack your radar key to access it. Signage is good as far as In can remember. There was grab rails and a red cord but I did have to remind staff to leave the red cord hanging free to the floor. It was clean and in the bigger toilets and changing place there was room for my carer(s).
Staff
Staff where fantastic. The front desk staff where very friendly and helpful in pointing out accessibility facilities. The staff in the restaurant where great. The catering staff knew about the ingredients in foods and where happy to cater for my allergies. A member of staff also carried our tray for us and helped us find a quiet place with a wheelchair friendly table. In talks staff where happy to answer questions. There was also staff dotted around where you could ask for help such as where the nearest toilets where etc.
Anything else you wish to tell us?
I would recommend going on the 'Quiet Day' events or the 'Tranquil Tuesdays' (which run after 3pm. Check their website for when these events are on. I've visited several times and love going and will defiantly return, especially now they have a changing place.
We've had 7 reviews for The Deep