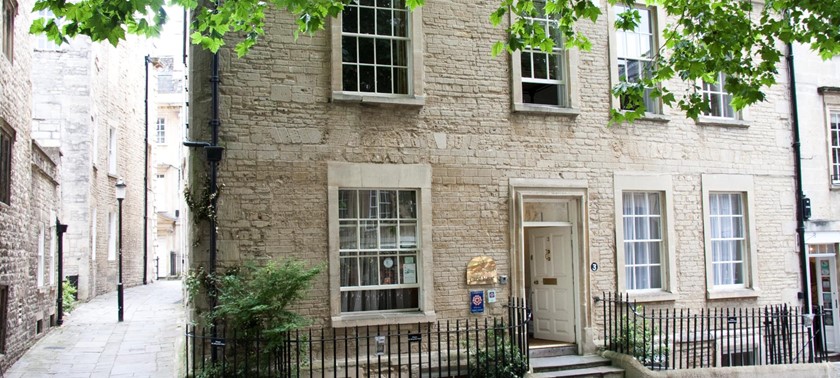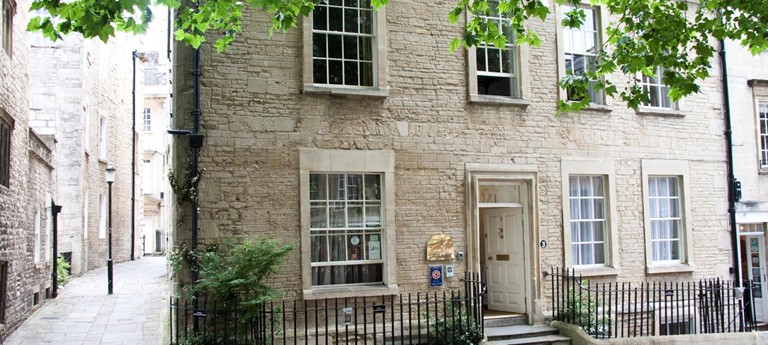 Delightful and very welcoming
1 like
Visit date:
This review is especially helpful for those who have or use the following: Hearing Aid, Walking Aid
Overview
Before I booked to stay at Three Abbey Green I enjoyed a welcoming phone call. I was given the opportunity to ask questions without feeling rushed which I appreciated very much. My father was able to access The Lord Nelson Room on the first floor as the stairs are deep and shallow enough , however this was a little more challenging on the way down due to the side the bannister rail is on and his own arm strength. (I did ask my father if there was anything he would like to alter and he suggested a hand rail on both sides of the stairs - he found going down to breakfast easier.) The Lord Nelson Room has a sitting area that was perfect for resting without feeling as though you are missing out on 'holiday time'. The whole atmosphere of the period room is something often missing from a room that requires ease of use. We were able to join my parents in this room and use being to have a space to just spend time or 'snooze' but still feel we were away was fantastic. Having a fridge in the room meant that medicine that needed to be kept cool could be kept close to hand. Obviously fresh milk on offer was an obvious bonus! The Lord Nelson room also had a walk in shower which I had asked for as essential. Having spoken with member of the family who own Three Abbey Green it is obvious how important the development of the accessibility for all is to them. While we were there we saw the two ground floor rooms and these are certainly what I would choose for my parents next time. The two rooms on the ground floor have the added benefit of a seat in their showers, which again has been made a mental note of for our next trip to Bath. I believe that by request a seat can be available to The Nelson room. I understand that breakfast will be available to be brought to the rooms if going down to the lower ground floor is challenging. This sounds a brilliant idea. I don't know if this would mean my husband and I would miss out on having breakfast with my parents but it will certainly be a way of making Three Abbey Green continue to be a great choice for us as a family in the future. Three Abbey Green is perfect in terms of location to those who move with some caution as it is mostly pedestrian. Being in a courtyard means it is very peaceful despite being in the centre of the town. With the abbey and museums within spitting distance meant that all energies could be used for the best moments. A very nice place to eat was literally across the courtyard with just a few metres of bumpy slabs to negotiate. Bath station took us 5-10 minutes walk with very few roads to cross and all on smooth pavement on one route or through the pedestrian shopping are another.
Transport & Parking
My cousin had brought her mother to meet us and had parked outside Bath and come in on the bus. This had worked well. We did not use public transport during our short visit but did see plenty of buses that were labeled with access for disabled but I cannot comment further. I cannot comment about the venue's parking as I don't know what is available.
Access
We used Bath station. On our return journey we found a lift to get us to the platform but we had not seen a sign for this on the arrival and had not been directed to one. The stairs were difficult.
Toilets
We were able to use a ground floor toilet at the Three Abbey Green during the daytime. There was one step down and another up to it but it was preferred rather than using a public toilet.
Staff
The staff were very friendly and the lady was extremely kind in her manner. The gentleman was also very friendly but although very polite at breakfast did not offer toast or tell us where things like the marmalade etc were. My parents do not ask for things they are not offered and felt a bit uncomfortable when we had to ask for some toast. I expect it was just a forgetful moment!
Anything else you wish to tell us?
I have already recommended Three Abbey Green! I have told a good friend she must go there as I know Bath is on her list of places to visit with her family and I have also given the details to a lady I met when having my hair cut yesterday! She was chatting about wanting to take her elderly mother away somewhere for a shopping trip - perfect!
We've had 4 reviews for Three Abbey Green