Bath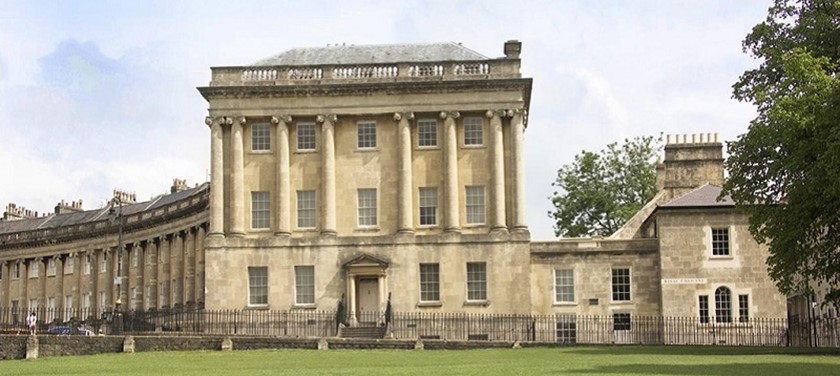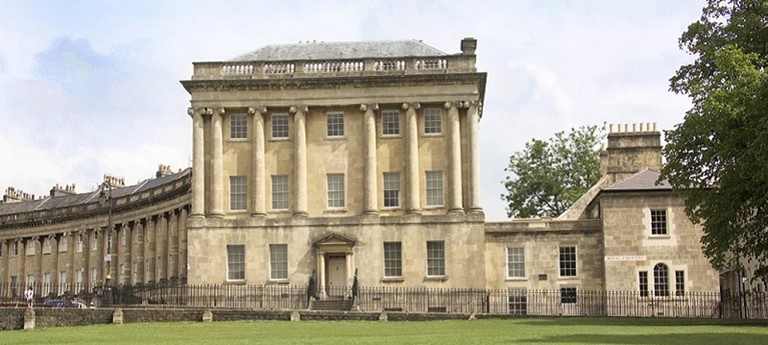 The City of Bath is in Somerset. An English city of elegance, relaxation and sophistication; Bath is a UNESCO World Heritage site and the only place in Britain where you can unwind in natural hot spring water. The city that inspired Jane Austen novels and Gainsborough artworks is also a haven for architect-enthusiasts, who come to appreciate its stunning Georgian abodes.
Where to stay
For a luxury break, The Bath Priory is surrounded by countryside and gardens, yet is only 1.5 miles from the city centre! With a Michelin Star restaurant, gym and spa, The Bath Priory has been rated 5 stars for accessibility: "there is a small step at the main entrance, however reception staff were always very quick to provide a ramp every time I needed to come or go in my wheelchair".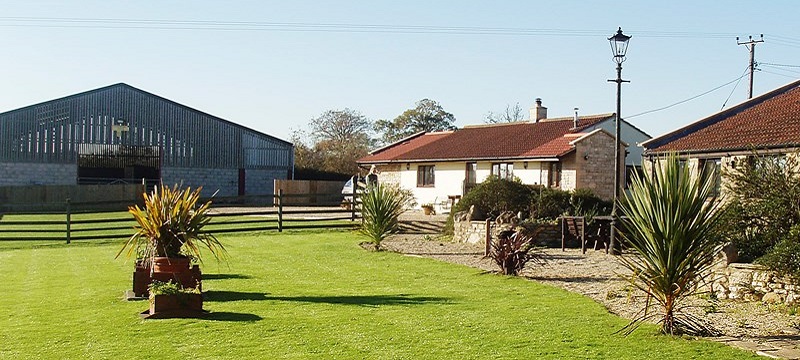 Photo: Lime Kiln Farm.

If you like the idea of staying away from the hustle and bustle of the city centre, Lime Kiln Farm has numerous cottages to choose from and unbeatable views of the rural Somerset. The converted stables are rustic and cosy, but they're also practical and modern. They're listed on Euan's Guide saying: "Horseshoe Cottage has disabled access throughout, with super king size beds in both bedrooms".
Finding your way around
Visitors recommend the convenient Park and Ride system to get around Bath; and with this 4 star review, we can see why! "This is the cheapest and easiest way to visit even with a wheelchair. Kneeling buses with a drop down ramp at car park venue and raised kerbs at city centre stops for level access. Buses approximately every 10-15 mins".
Exploring the city
With its beautiful Georgian architecture, Bath is a dream to wander around. Shopping on Milsom Street or catching a show at the Theatre Royal are great ways to get a feel for the city. Of the city centre, one reviewer wrote: "despite being a historic city, Bath is a great place for wheelchair users. Shops and restaurants are generally accessible, and the Roman Baths are fantastic. People around the town – in shops and restaurants – were exceptionally helpful. It seems that the good folk of Bath make an effort to welcome disabled visitors". Read review >>
Another visitor agreed and told us: "there are quite a lot of disabled parking spaces around the city centre. Public transport is mostly wheelchair friendly. Also some taxis have ramps," and "the station has good access". Read review >>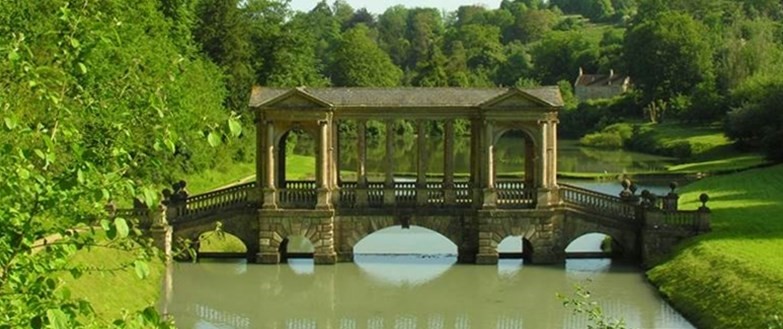 Photo: Prior Park Landscape Garden.

Close to the city centre is an area called Claverton Down which is well worth a visit. Bath's illustrious University campus is situated here surrounded by tranquil countryside and woodland. One visitor said: "Claverton Down is a National Trust place with excellent track for powerchairs".
Another outdoor spot to explore is Prior Park Landscape Garden which was built in the 18th century by Bath local, Ralph Allen. There are four Venetian-style bridges to admire while you make your way through the lush woodland or brave the 'rotten trail', where you can learn about woodland decay and the creatures who thrive there. The park has 'accessible, step free toilet' facilities for guests, but be aware that some surfaces around the grounds are sloping and uneven.
Marvel at the Roman Baths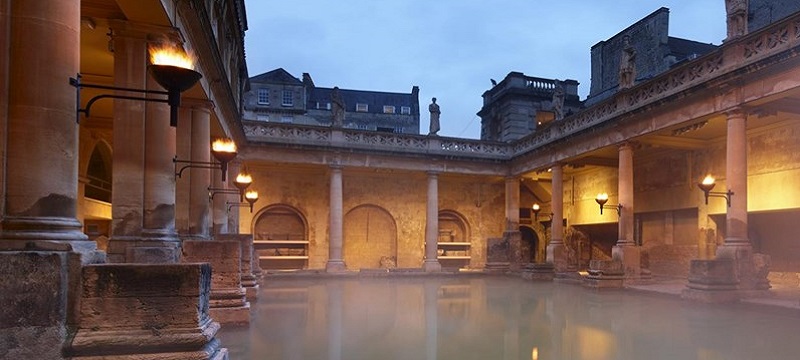 Photo: Roman Baths.
A trip to Bath would not be complete without a visit to the historic Roman Baths! They are 'one of the most popular heritage attractions in the UK' and '90% of the site is accessible to wheelchair users'. Visitors can also use sign language audio guides or tactile displays to enjoy the Baths. One visitor loved exploring them and wrote: "despite being so old, the access to the Roman Baths is fantastic. Just about all the site (and museum) is accessible through a series of cleverly linked lifts and ramps".
Visit the city's museums and galleries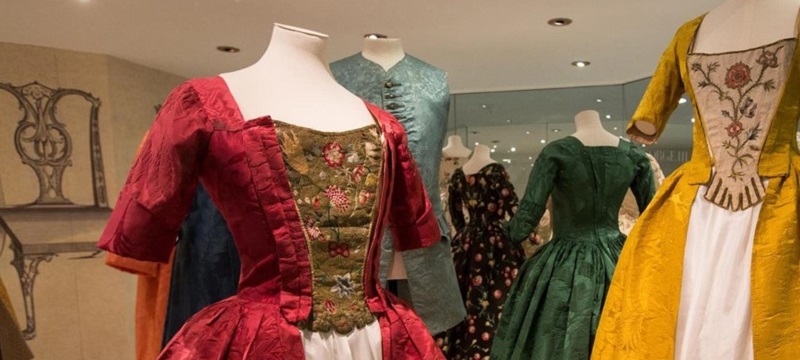 Photo: The Fashion Musuem.
Bath's elegance extends into its museums, and The Fashion Museum is a fine example of this. With a 'world-class collection of contemporary and historic dress,' the intricate designs are housed in the city's Assembly Rooms building. The museum is listed on Euan's Guide as having: "audio guides compatible with the 'T' switch on hearing aids," or alternatively, "a copy of the audio guide text (with reading torch) to read during your visit".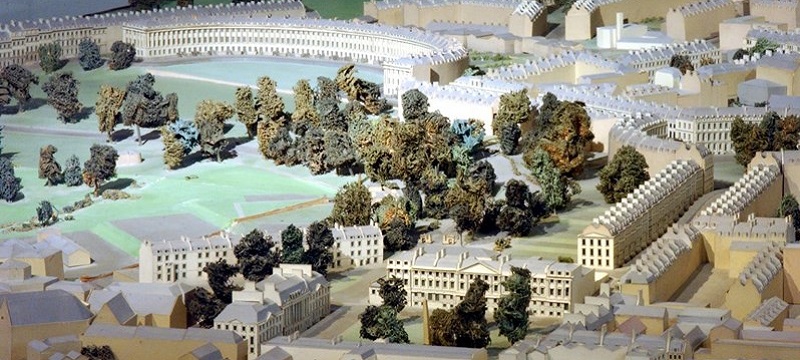 Photo: The Museum of Bath Architecture.

If architecture piques your interest, you should try The Museum of Bath Architecture inside The Countess of Huntingdon's Chapel. This fascinating museum shows how Bath came to be known around the world as a famous Georgian Spa. The museum is 'all on one level' with 'wide doors and level access from the vineyards'.
Of course, when in Bath you can also set foot inside a fine example of a real Georgian house! No. 1 Royal Crescent is by no means perfect where accessibility is concerned, especially as it is a listed building; however their attitude towards accessibility and inclusion is apparent. They are listed on Euan's Guide saying: "No.1 Royal Crescent is a flagship venue in Bath offering access to our disabled visitors. We led in Bath's participation in Visit England's campaign to promote Accessible Destinations in the city". 
One visitor enjoyed experiencing the house and told us: "Two floors of this four floor house are wheelchair accessible - two person lift (wheelchair + carer) / kitchen and sleeping quarters are not, but during my visit a secondary guide talked about Georgian life, answered my questions and let me handle artefacts, while the rest of the tour party visited these areas. Note: Georgian doorways are wide, so no problem for wheelchairs. The tour is very interesting and well worth a visit if you and your wheelchair pusher/motor are up to it".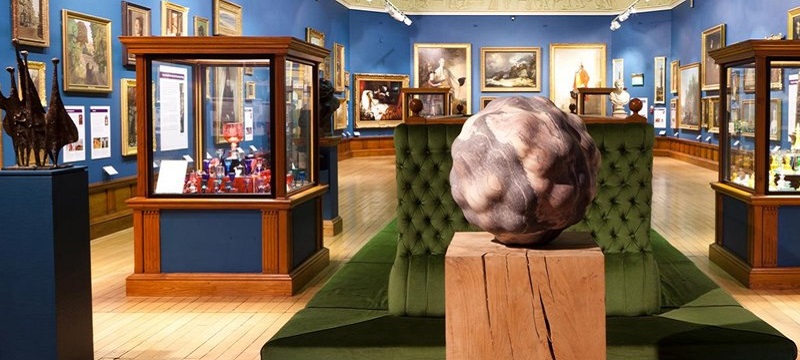 Photo: Victoria Art Gallery.

Art-enthusiasts will love exploring the Victoria Art Gallery on Bridge Street. This public museum has 'a collection of paintings, sculpture and decorative arts' to admire. One reviewer enjoyed visiting and wrote: "ground floor gallery is spacious with touchpad info points at wheelchair height". 
Food and drink
The Graze Bar & Chophouse is a centrally located pub and restaurant that boasts its own micro-brewery with fine dining. Meat-lovers will find that a nice steak is definitely on the cards with a nice home-brewed Platform 3 to wash it down with. Booking in advance is recommended as it's a popular choice with diners. The restaurant impressed one reviewer with its great disabled access: "Graze had a lift to restaurant, great food and roomy tables, busy so recommend booking".
Another restaurant worth checking out is The Pump Room mentioned by one visitor in their review of the city: "'Bath has many accessible restaurants. Visit the Pump Room restaurant. This has easy access no steps and staff are very pleasant and seat you at any table (you are not placed as far out of sight as possible).' Read review >>
For something a little different, check out The Cosy Club in SouthGate! 'Think mansion splendour meets village hall eccentricity', the bar and restaurant has been reviewed on Euan's Guide: "a quirky, wheelchair accessible venue with good food and disabled toilet".
Have you been to Bath?
We'd love to read more about disabled access at venues around this elegant city! Write a review >>
Last Updated – September 2017