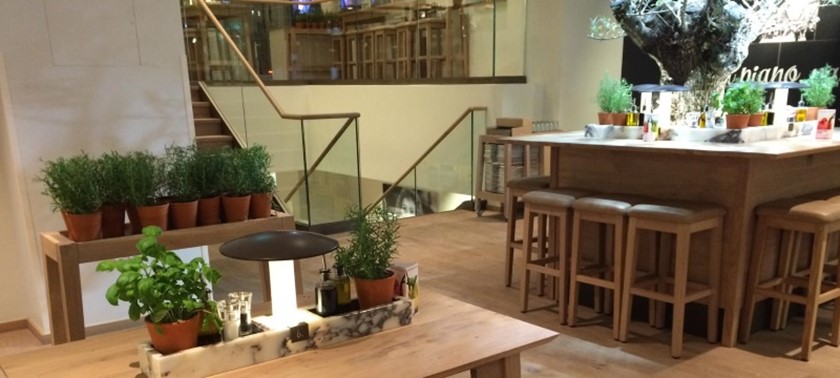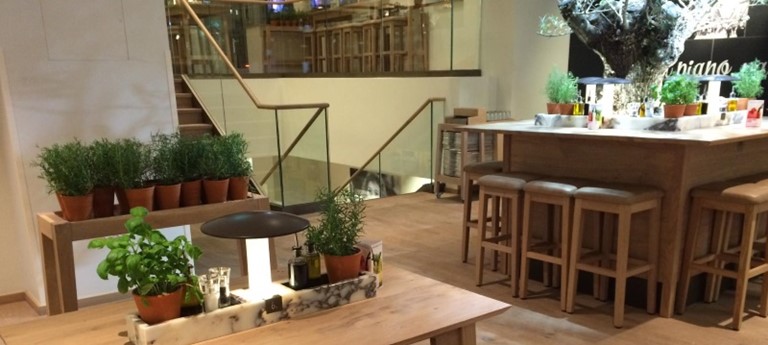 Pizza upstairs, pasta downstairs...
2 likes
Visit date:
Overview
I enjoyed visiting Vapiano, and while the interior looks stunning, there are a lot of ups and downs (literally, lots of steps) which is significant when you have to serve yourself. I covered all three floors during my visit, and that's because the entrance is at the top, the bar is one level down in the middle, and the toilets are on the ground floor. If you use a wheelchair, there is one lift available between the floors, but for a self-serve restaurant there's a surprising number of staff, so I'm confident assistance would be offered to reduce the number of trips you'd have to make here there and everywhere. It is a different concept for dining out.
Transport & Parking
Great public transport links, close to tram, bus and Waverley Station. There is also parking available in St Andrews Square and on George Street.
Access
There is level access through double glass doors at the main entrance. This takes you to a welcome/pay desk where (if this is your first visit) the concept will be described to you. You are handed a card, and this is what you use to scan items you buy. You then use this card to pay as you leave - great for avoiding splitting bills, annoying to have to remember it and carry it everywhere with you. It's up to you if you choose a table first, or go get your food first. We chose a table. On the entry floor, there is a mixture of high stools and window seats. This is also where you can order pizza. Go one floor down (via stairs or lift), and you'll reach the bar area where there are more high stools, but a few low seated tables with easy to move chairs dotted about. This is where you order drinks. Go down an even longer staircase and you'll find even more tables, pasta and...the toilets. Staff will hand you menus, so at least you can choose before deciding which direction you need to go in. When you order, you go to the relevant counter, tell them what you want, then scan your card on the machine in front of you. The counters are all quite high however, and this could be problematic if you are a wheelchair user at seated level. Once you've ordered food, you're given a buzzer, because yes, you must also go back and collect your food once it's ready. Be careful if you're carrying food between levels on the stairs, I saw pasta dropped on the big staircase as I was going down which could be a little dangerous if you slip. Ambience is relaxed, lighting not too bright or too dim. The buzzers to announce your food is ready may give you a bit of a start when they go off as they vibrate and light up. Plenty of space between tables, and nice smooth floors.
Toilets
At the very bottom of the restaurant, the accessible toilet is in between the ladies and men's toilets, so watch out for doors opening either side of you as you enter and exit the loo. It's a great sized toilet, very clean and with a good length emergency cord. Half a star dropped for its location at the very bottom of the restaurant, reached by lift or two sets of stairs.
Staff
As complicated as this whole concept may seem at first (and I would hate to experience the restaurant at full capacity with buzzers going off right, left and centre), there are helpful staff on each floor who seemed to be helpful. I'm sure they would assist with carrying food, scanning cards and collecting cutlery.
Anything else you wish to tell us?
It was good, the food was nice, and the atmosphere good.
Photos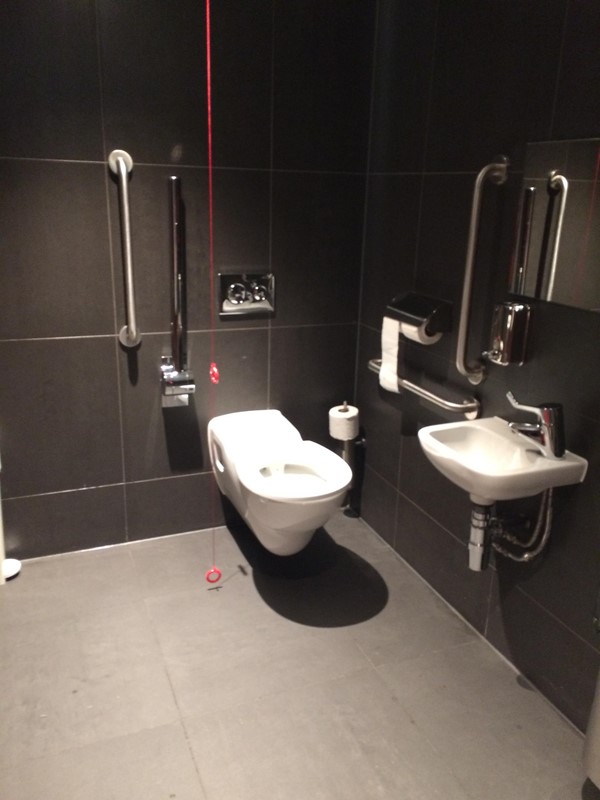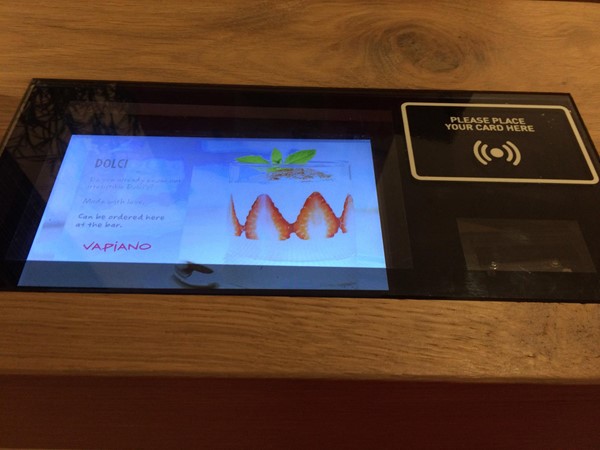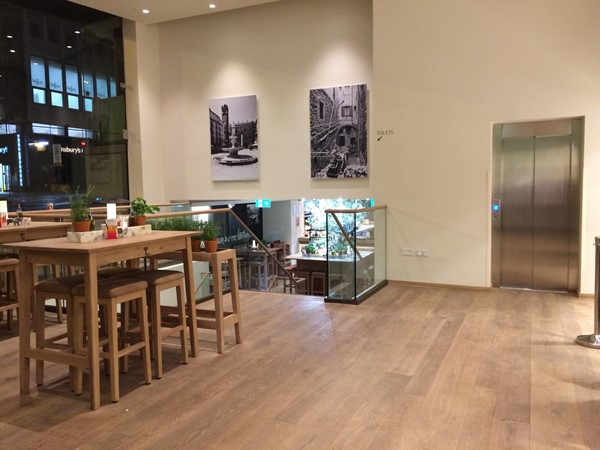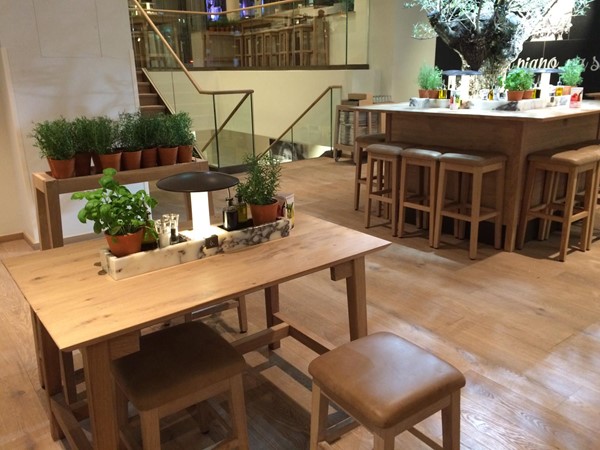 We've had 2 reviews for Vapiano