Red Cord Cards

Euan's Guide have now distributed tens of thousands of Red Cord Cards. These cards are an important safety precaution helping to keep red emergency cords untangled across the country. 
Red Cord Cards are designed to attach to red emergency cords without setting off the alarm. The cards are splash-proof to protect them from sinks and printed in an easy-to-read font.
Cords can be tampered with by many people, including staff, cleaners and other toilet users. Because of this, the cards have been designed to alert everyone who enters the WC how the cord should be left. The text on each card reads: "This red emergency cord must hang freely to the floor. If it does not, it may prevent a disabled person from asking for help."
Businesses and venues can order Red Cord Cards for a small fee from us by completing this order form.
You may also wish to order other items from us to encourage more people to review your venue on Euan's Guide. This is a good way to show disabled people that your business is welcoming and that you are interested in their feedback.
Venue Resources

Red Cord Cards
Our most popular item, Red Cord Cards help to make accessible loos safer. They can be easily attached to emergency red cords and highlight the importance of leaving these untied and hanging all the way to the floor. Tweet us pictures using #RedCordCards!  
Euan's Guide Dog Bowl
Assistance dogs work hard, and like people they need a pit-stop and refreshment from time to time. Welcome your visitors and their canine companions with a bowl of fresh water in one of these Euan's Guide dog bowls.  
Car Sticker
Taxi driver? Have a public transport listing on Euan's Guide? Or maybe you just want to show that you support accessibility! Peel off the back and stick our logo on your car, bus, or any other vehicle window to help spread the word about disabled access reviews.
Venue Window Sticker
Make sure all of your customers, visitors or guests know that you're listed on Euan's Guide! People will see straight away that you are on a disabled access review website, and they can even scan the QR code to take them directly to the review form. How's that for a good first impression?
If you want to ask us about ordering larger quantities or have questions about specific items, please contact us.
While you are here, take a look at:
Red Emergency Cords Essential Info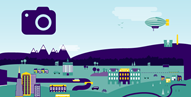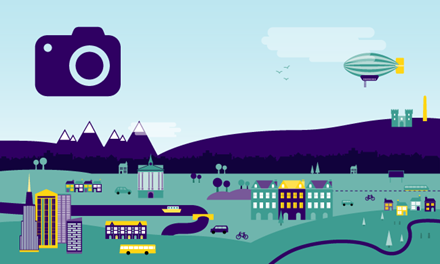 How to Respond to the Alarm