Top tips for making your theatre accessible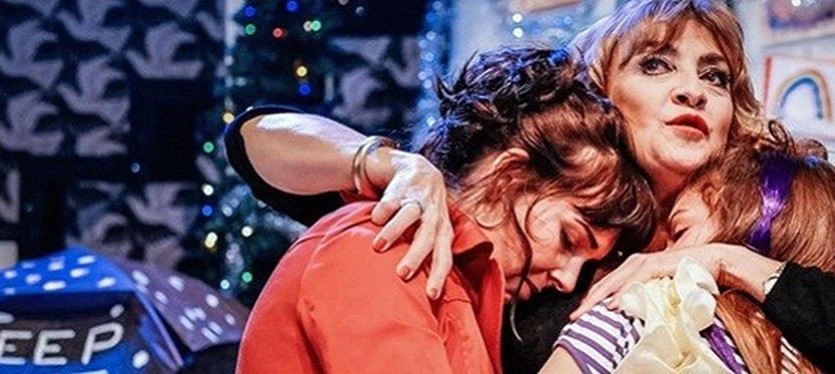 Going to the theatre is an exciting experience that can only be made better with great disabled access! How do you ensure that all of your visitors get the most out of their evening? Here are some tips to make accessibility your theatre's showstopper all year round.
Share access information online
Your website is typically the first place people will go to find out how accessible your theatre is. If it isn't immediately obvious where to find your disabled access information, people might assume that accessibility isn't your top priority and may look for shows elsewhere. Make sure your website has a section or page dedicated to information that shows people what your access is like and who they can speak to for more details. Don't forget to keep your Euan's Guide listing up to date as well – many people will check for reviews and look at your venue information page before buying tickets!
Make your marketing materials accessible
Use contrasting colours, symbols and large print to make access information stand out in your seasonal brochures! Don't forget to have accessible formats of all kinds of event promotion, whether it be large print programmes or captioned video trailers online.
Discover more marketing tips >>
Set up an accessible booking system
Make it easy for theatre-lovers to book tickets to your shows! Set up an accessible booking system to allow disabled people to easily book tickets to their favourite performances. Not everybody can use a telephone, so it's important to have a process online which lets people do this themselves. This is also a great opportunity to invite people to join a mailing list – you will find yourself with the perfect target audience for all of your assisted performances!
Give lots of freedom in choice of seats
The more seating options you have for disabled visitors, the better! Removable seats are an easy way to allow greater choice for wheelchair users, but if you don't have these try to have a variety of different dedicated seating positions available. Don't forget that disabled people will want to sit with their friends and families too! Always consider this when arranging your seating options for upcoming performances, and make sure your booking staff are prepared to answer questions related to easy access seats.
Show regular assisted performances
No two people are the same – some people will prefer to watch a theatre performance with captions, while others may like a more predictable, relaxed environment in which to enjoy a show. This is why the best accessible theatres will include multiple, regular assisted performances in their programmes. Don't forget to add BSL interpreted, captioned, relaxed and audio described shows to your Euan's Guide listing! Touch tours before audio described performances are always a great addition too.
Make it easy to access your theatre tours, including backstage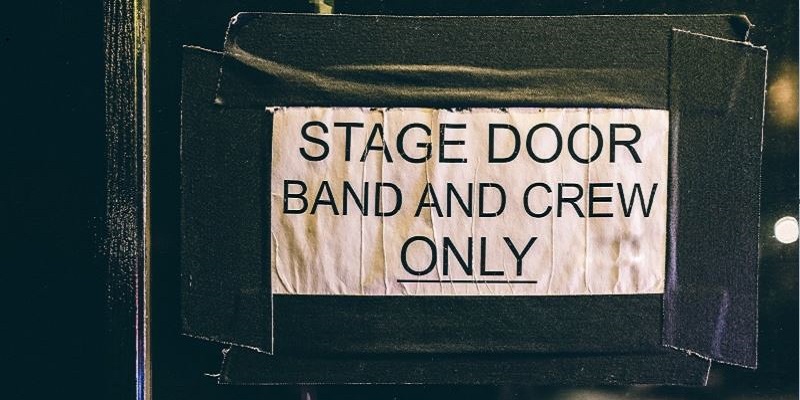 If your theatre is accessible not only to audiences, but to disabled performers too, then you will already be geared up for fantastic backstage tours with theatre fans! Consider the pathways and routes you will take on the tour, and describe where you will be going in advance. Attendees might like to know corridor widths for wheelchairs and powerchairs, or they might be interested to know what lighting levels are like in production areas.
Beat the rush – can you offer disabled visitors after-show transport?
When the lights come up and there's a sudden rush for the doors, there is often a long wait for taxis or buses to get home. For disabled people, public transport isn't always as reliable, and not every taxi is wheelchair accessible. To really go the extra mile for your disabled visitors, could you offer to pre-book transport for when the show ends? You will be better at anticipating the time that a performance finishes and how long it can take to leave the theatre.
Ask for feedback
Finally, don't forget to take opportunities to ask for feedback. Send a follow up email to people who attended assisted performances and encourage them to review you on Euan's Guide. This can act as a great endorsement for your theatre as an accessible venue!