Access on the outskirts of York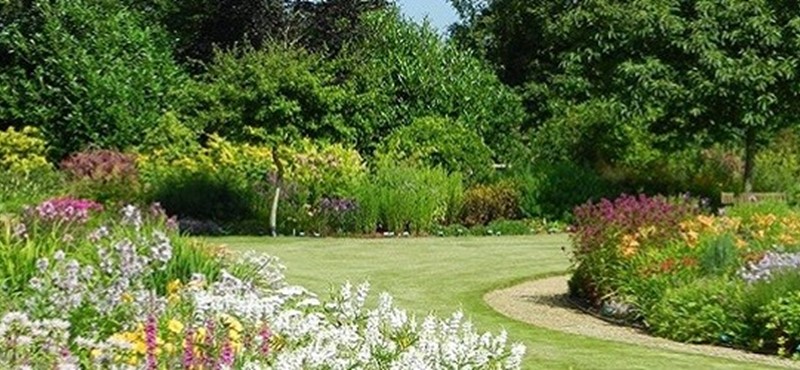 Visiting York but want to explore further? Yorkshire is a beautiful landscape, and there's plenty going on around the outskirts of the city! Here are some of our favourite disabled access reviews of places away from the busy streets of York.
Rowntree Park Reading Café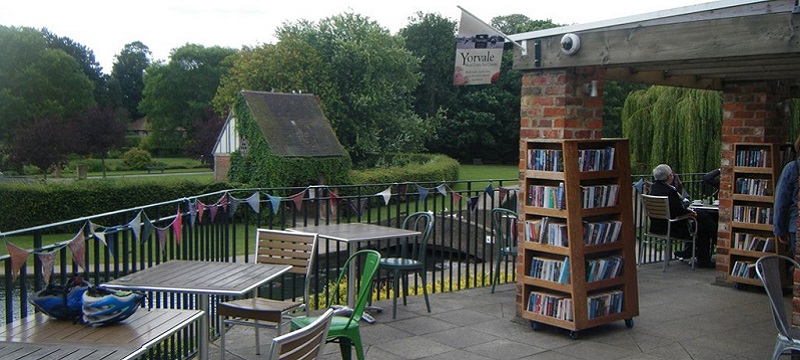 There are over 1,000 books available to borrow at Rowntree Park Reading Café, including new titles in fiction, non-fiction and children's literature! The café's beautiful balcony is a serene place to sit and read a borrowed book or one of the newspapers or magazines on hand. There's also a weekly knitting group, programme of talks and classes, a monthly reading group and 'Scrabble for Fun'. Our favourite has to be 'Whispering Wednesday' when you can enjoy a more 'subdued atmosphere' if you want to work or relax with a coffee or an ice-cream!
"Brilliant café, great for wheelchair access. The staff are fantastic. Normally you order at the counter and then take your food and drink to the table, but they always carry mine for me and I've been many times. They know I need help opening drinks and pouring tea. They also move tables and chairs for me and pop back and check I'm okay and pour more tea etc. if I'm on my own." Read review.
Goddards House and Garden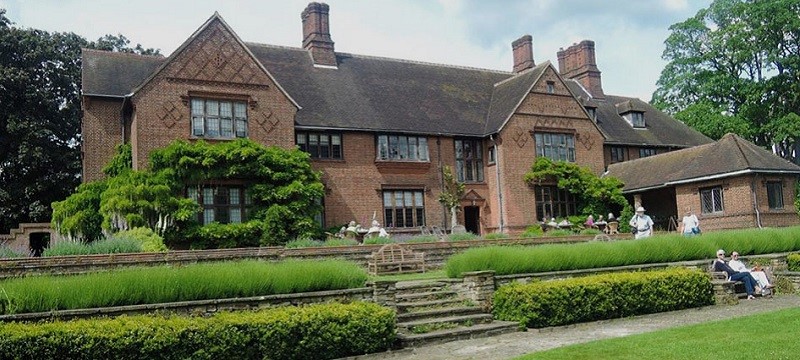 Are you a fan of Terry's Chocolate Orange? Goddards House is the former home of the Terry family and is situated just 1.5 miles to the south of the city centre. The house is described as a '1920s arts and crafts house' and has displays, trails and talks all about the Terry's of York chocolate business.
The Grade 1 listed building can be a little tricky to access, but there is a long ramp into the building and three of the six rooms have step-free access. A guide is available showing photos and information about the displays in the upstairs rooms. Be aware that none of the property's original toilets have been adapted to be accessible, and the National Trust have advised that some of the corridors can be quite short and narrow.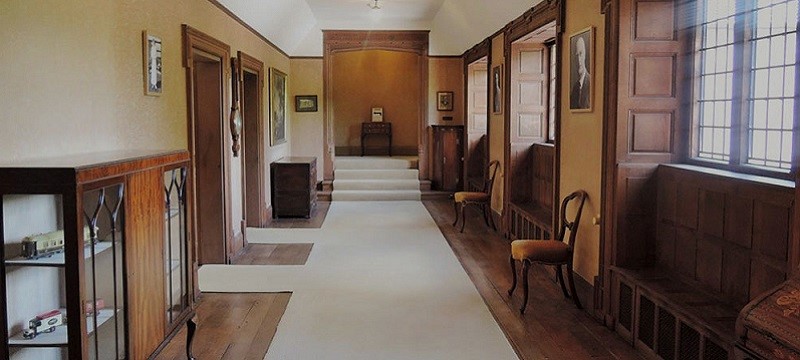 "There are a couple of steps without handrail or ramp at the front door. The front door was open when I arrived. There is level access to the ground floor rooms. The 1st floor rooms are only accessible via a staircase. The staff were very welcoming, helpful and proactive in offering assistance. They told me about and gave me a map for an accessible route round the gardens." Read review.
Moorlands Nature Reserve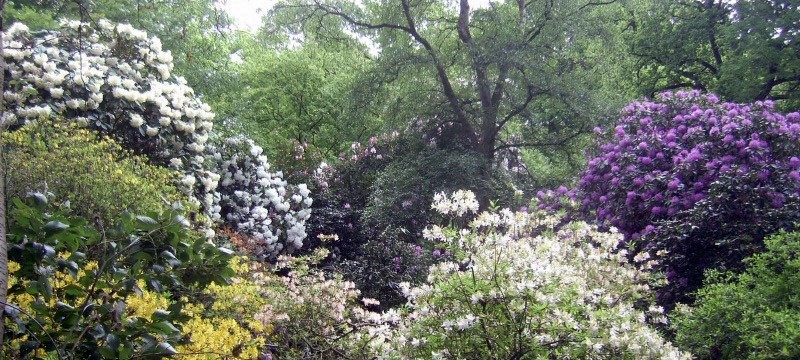 Famous for its rhododendrons and azaleas, Moorlands Nature Reserve is a small woodland that is part of the ancient Forest of Galtres. The reserve echoes the Edwardian woodland garden it once was, but there have since been efforts to encourage native wildlife to flourish here. Look out for the bat boxes up high, and if you're especially curious you can bring a net along and use the dipping platform at one of the small ponds.
"It is not large so makes a good short visit – there is a circular route which takes you past a couple of ponds as well as through the woods, full of rhododendrons and azaleas. There are plenty of benches and carved posts showing you the wildlife to look out for, as well as information boards about the wildlife and the history of the place. The path is mainly just earth: a little uneven in places but nothing drastic, largely flat and with room for passing. The main obstacle is a kissing-gate at the entrance, but I was able to negotiate it with a three-point turn. (OK, maybe slightly more than three!)." Read review.
The Balloon Tree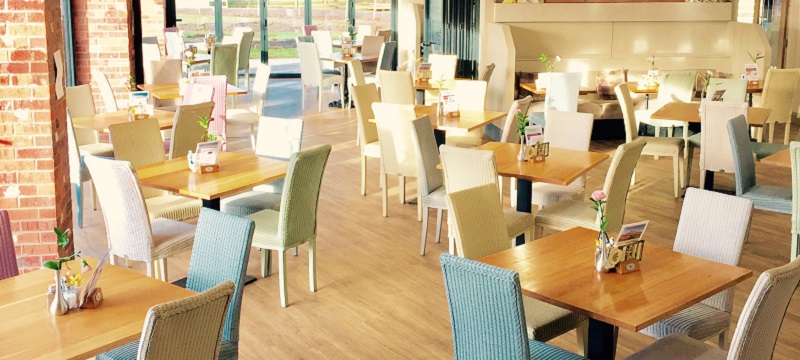 Located north east of York, The Balloon Tree is an award-wining tearoom and café run by The Machin family. The name comes from an ancient horse chestnut tree that stood at the Buttercrambe turning down the road from the café and farm shop. The family grow soft fruit and vegetables in their sandy soil, and use the produce in their café kitchen!
"A farm shop and café worth visiting. Friendly staff, accessible throughout good loos, great food and a very nice shop." Read review.
Breezy Knees Gardens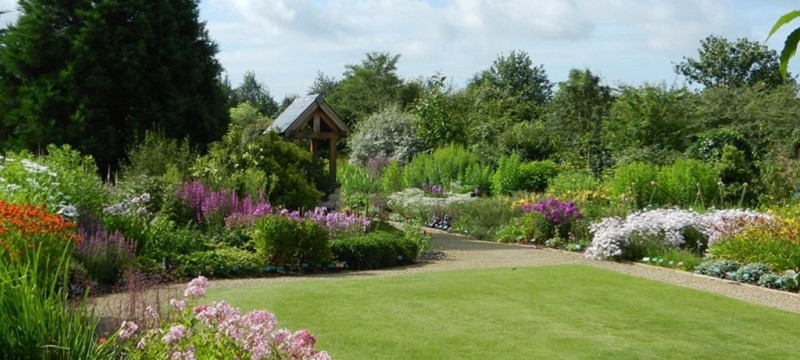 There are 20 acres of Breezy Knees Gardens to explore, including a rose garden, fountains, cottage garden and annual meadow! It's a colourful space, with over 6,000 varieties of flower and a specialist nursery that is home to rare perennials.
"Virtually the whole garden is accessible. The paths are mainly tarmac or fine gravel, some are rougher gravel and some are grass – this was a bit bumpy for comfort but we didn't have to go that way, we could have back-tracked and stayed on the smoother paths. There are also plenty of benches." Read review.
Askham Bog Nature Reserve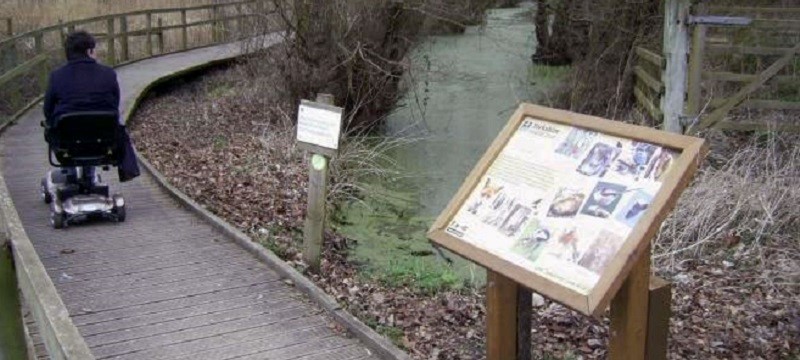 In 1946, this remarkable Bog was bought by none other than the sweet manufacturers Francis Terry and Arnold Rowntree. It was this Bog that resulted in the formation of what is today the Yorkshire Wildlife Trust after it was gifted by the famous confectioners. Askham Bog Nature Reserve can be found in the site of an ancient glacial lake, and is home to royal ferns, rare gingerbread sedge and stunning water violets.
"There are information boards to help you spot things. The path is circular and you are soon back to where you started. The first part of the path was gently sloping and a bit stony, but after that is was flat boards with wire over them and passing places. Plenty of benches." Read review.
You might also enjoy:
Disabled access in the Yorkshire Dales
The best York hotels with accessible rooms
10 nature reserves with surprisingly good disabled access
Locations: York