Amazing secret and not-so-secret gardens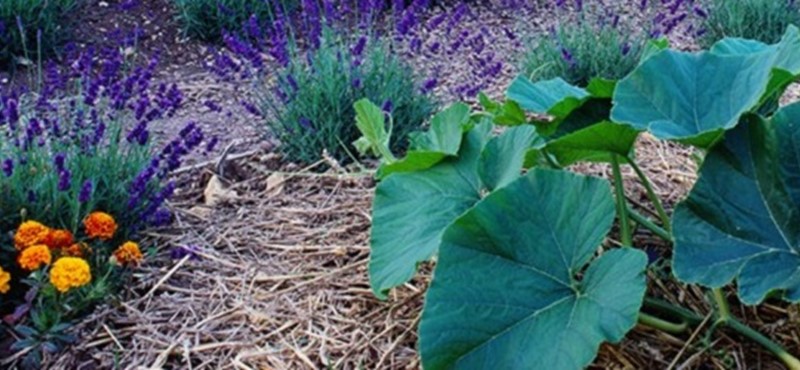 Walled gardens, miniature gardens, gravel gardens, medicinal gardens and even poison gardens; it seems all of them can be beautifully accessible as demonstrated by these disabled access reviews and listings. Have you been to any of these mesmerising outdoor landscapes?
Castle Drogo, Exeter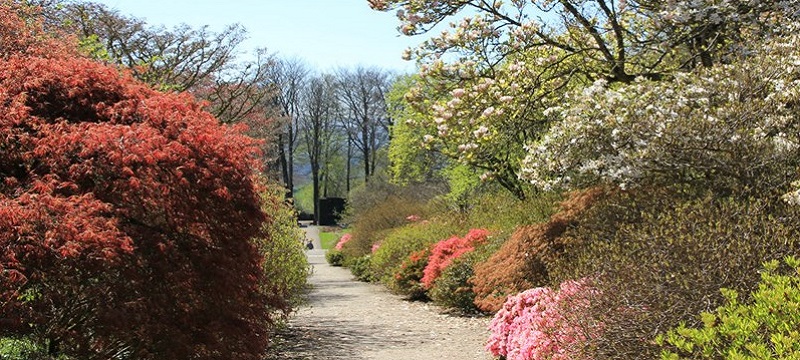 Wander through the gardens of the last castle to ever be built in England, and you might stumble across the sunken rose garden created by millionaire Julius Drewe for his wife. Explore a little further and you may find the Bunty House, a small Wendy house with a miniature garden that was built for Drewe's daughter. Castle Drogo's whole garden is sadly not wheelchair accessible due to its terraced design, but most of it can be accessed using the main drive to avoid the steps. A further two step-free paths will take you into the garden, one leading to the rose garden, and the other taking you high above to admire the colours below.
Scampston Hall and Walled Garden, Malton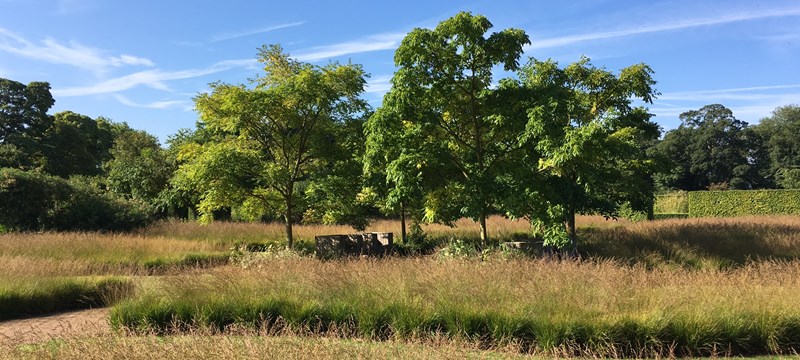 Scampston Walled Garden is a fine example of 'naturalistic perennial planting' and has been described as a 'plantsman's paradise'. It's not your traditional garden, instead it is very contemporary and was designed by Dutch garden designer, Piet Oudolf. Another of Oudolf's works has been reviewed on Euan's Guide, check out The High Line in New York!
"The Walled Garden has step-free access and is flat and paved throughout. Seating is placed throughout the garden. A mobility scooter and manual wheelchair are also available to borrow. Pre-booking is advised."
Beth Chatto Gardens, Colchester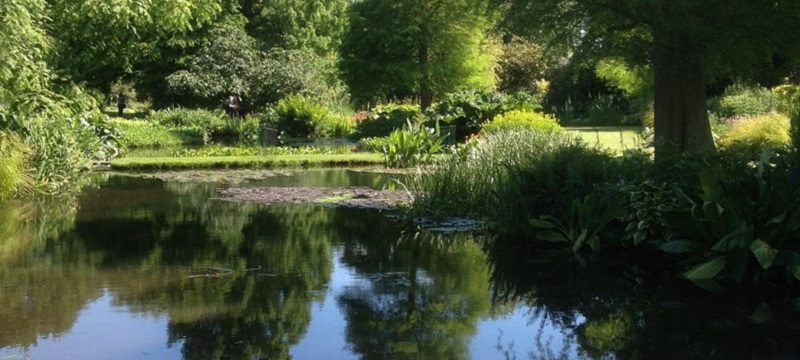 In 1960, plantswoman Beth Chatto OBE found an overgrown wasteland and transformed it into Beth Chatto Gardens by using highly adapted plants. Her garden also includes a former car park, which is today a 'world-renowned Gravel Garden' left unwatered. One powerchair user who visited the gardens told us:
"From the moment we arrived the experience was very relaxing. Plenty of parking and disabled toilets close to the entrance. All areas of the garden were accessible via gently sloping gravel or grass paths. I am told the woodland area can get a little muddy when wet, however it was fine when we visited."
Winterbourne House and Garden, Birmingham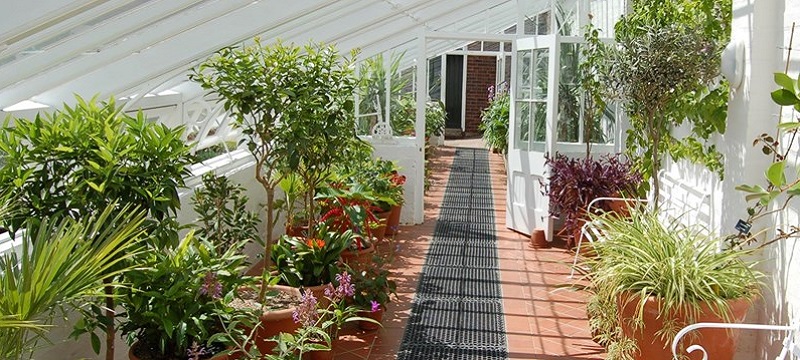 Built in 1903 for the Nettlefold family, Winterbourne House and Garden has over 6,000 plant species, a woodland walk, hazelnut tunnel, glass houses and walled garden! One visitor called it a 'gem of a garden' and wrote:
"The paths in the garden were firm and suitable for wheelchairs/scooters and we were also able to get into the majority of the glass houses in the scooter. A lovely wide terrace made driving the scooter up to the café easy."
The Alnwick Garden, Alnwick
The Alnwick Garden is 'one of the world's most contemporary gardens', it's enchanting and full of adventure and intrigue…including the ominous Poison Garden. They're listed on Euan's Guide saying: "The Alnwick Garden was designed to be as accessible as possible for wheelchair users – even the ropebridges of the Treehouse are fully accessible". One visitor loved exploring the gardens and wrote:
"The Alnwick Gardens had been designed and well thought out for those requiring mobility scooter or wheelchair access. All areas were made accessible due to the alternative routes through the Cherry Orchard or the Rose Garden to the top for the Ornamental Garden, and with the use of slopes and gradual inclines alternatively to stairs. There were several disabled toilet facilities throughout the gardens."
Barnsdale Gardens, Oakham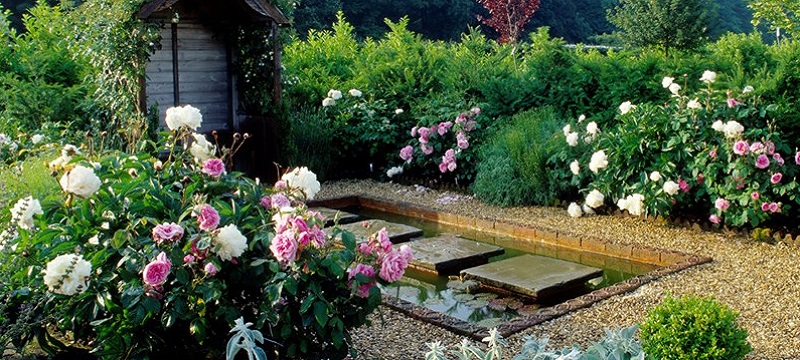 Definitely not a secret, you might recognise this famous garden from TV – have you ever watched Gardeners' World? Barnsdale Gardens has 38 pocket-sized themed gardens including a Mediterranean garden, stream and bog garden, town paradise garden, a kitchen garden and more! It's listed on Euan's Guide saying:
"The walkways in the gardens are predominantly grass, although other materials used throughout the site include bark, gravel, slabs, decking, bricks and compacted granite chippings. The whole site is on a flat level area with 90% accessible by wheelchair users."
The Medicine Garden, Cobham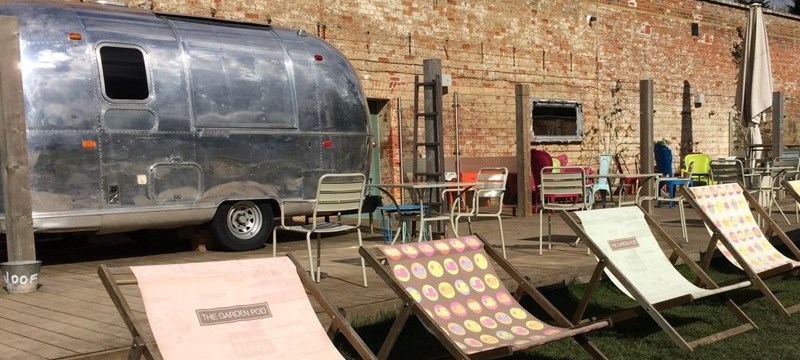 The Medicine Garden was a derelict Victorian walled garden that was transformed into a courtyard of small businesses expressing the theme of 'Good Medicine'. It's certainly unusual, and something a little different from other walled gardens you might explore. One powerchair user visited and told us:
"In the summer it is a real sun trap and has an accessible decked café with a glass screen to protect you from the wind. There is also a greenhouse café in the rear which has a ramp (on request)."
Where is your favourite garden?
Review your local park, a secret courtyard, a floral garden, or anywhere else that you like to visit! Write a review >>
You might also enjoy:
How to review disabled access outside
Dawyck Botanic Garden and disabled access outdoors