Arts and access in Birmingham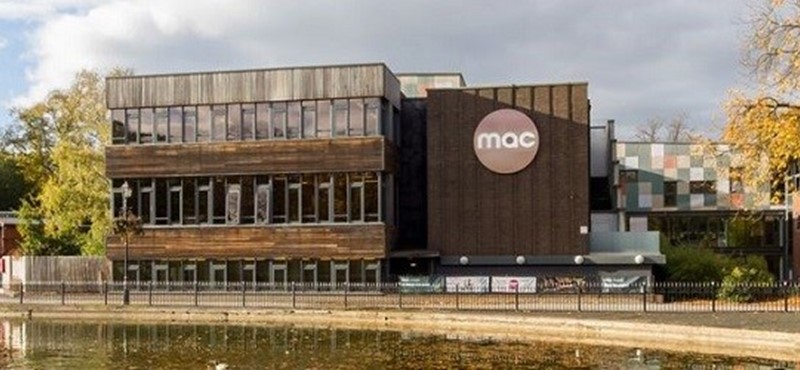 There's more to Birmingham than meets the eye, especially in the arts world! Brum's art scene is thriving, and along with a new scattering of craft breweries, restaurants and coffee houses, Birmingham is placing itself firmly on the map as one of the country's coolest destinations. Here's a look at some of the city's more accessible arts venues, including wheelchair accessible pottery studios, world-class music halls and sign language interpreted studio tours!
BBC Birmingham Tours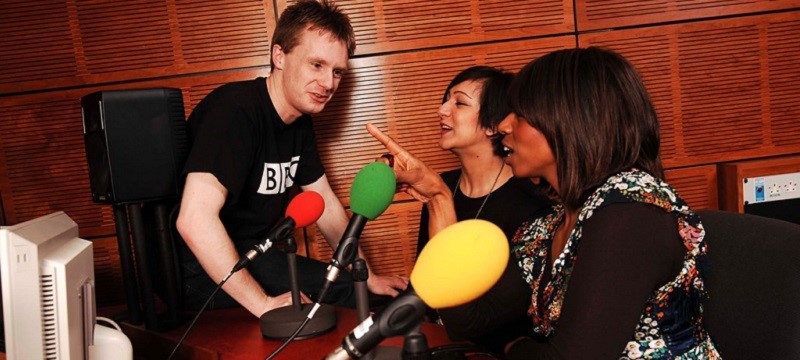 Situated inside The Mailbox in Birmingham, BBC Birmingham Tours offer a glimpse into the world of broadcasting. You're invited to join a tour and peek behind the scenes of BBC WM, the Asian Network and occasionally the famous Archers studio, as well as learning how production teams work. There's also an opportunity to make your own radio play! BBC Birmingham Tours are listed on Euan's Guide saying:
"Our tour is fully accessible for wheelchair users; a wheelchair is also available to loan. Scripts used for interactivity are available in Braille format and large font. A sign language interpreter can be booked in advance at no extra charge."
Birmingham Hippodrome
Hosting the world's biggest Patomime, Birmingham Hippodrome is 'the UK's most popular single auditorium theatre' and has a programme featuring musicals, world-class ballet, opera, drama, comedy and dance!
"I have been to a number of theatres since being a wheelchair user. Many of the older ones cannot be made accessible as we would like. Birmingham Hippodrome was in my experience the exception. Accessibility was excellent."
Birmingham Museum & Art Gallery
Housed in a landmark building, Birmingham Museum & Art Gallery has over 40 galleries of art, social history, archaeology and ethnography to explore. The art gallery is especially famous for its Pre-Raphaelite paintings, part of the largest public Pre-Raphaelite collection in the world!
"I managed to see every exhibit and painting I wanted to. There was good wheelchair access although there are lots of steps as it is an old building, but that said, as long as I found where the lifts where I could access every level."
Birmingham Repertory Theatre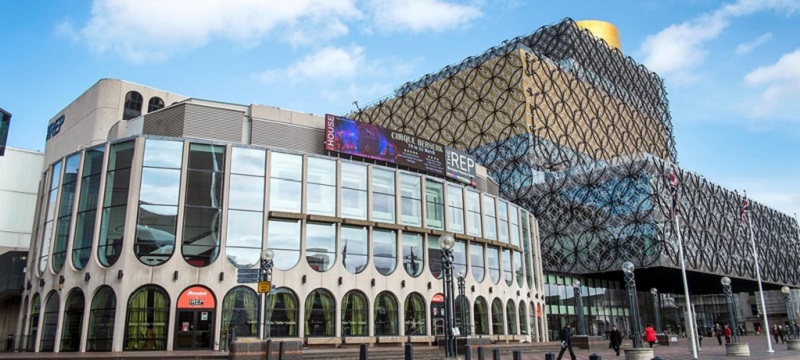 One of the country's leading theatre companies, Birmingham Repertory Theatre is over 100 years old and the theatre is listed on Euan's Guide saying: "the introduction of new lifts during our recent refurbishment means that step-free access is now available for more of our building than ever before!".
"Lifts were available and there was ample access to the main auditorium through every entrance. Accessible seats were available for those who wished to transfer and those who wished to stay in their wheelchair."
Bramall Music Building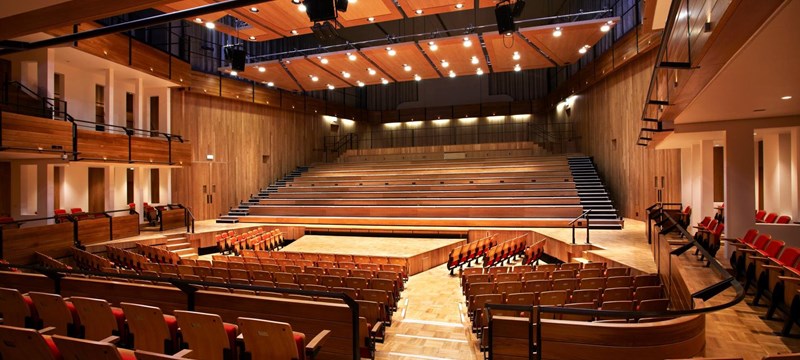 Inside the University of Birmingham is the stunning Bramall Music Building, a 450-seat auditorium which hosts all kinds of artistic performances! Look out for full symphony orchestras, early music and solo voice; as well as drama and dance performances and 'prestigious lectures'.
"The Bramall Music Building has direct from the street access to the auditorium for wheelchair users. All of the other floors are accessible from one of two lifts."
mac Birmingham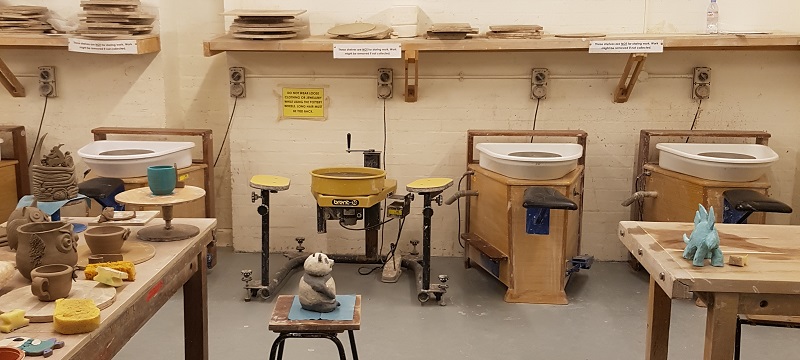 The Midlands' most visited arts centre, mac Birmingham welcomes over a million visitors a year. With accessible workshops and a programme that celebrates the work of disabled artists, it comes as no surprise that the venue has a 5-star review on Euan's Guide!
"Our pottery courses are the most popular thing we do! They often sell out as soon as they go on sale. We do have one fully adjustable, wheelchair accessible pottery wheel, and two wheels with lower seating – but you've got to be quick to get your place on one of the courses as space is very limited." Read the interview with mac Birmingham >>
Museum of the Jewellery Quarter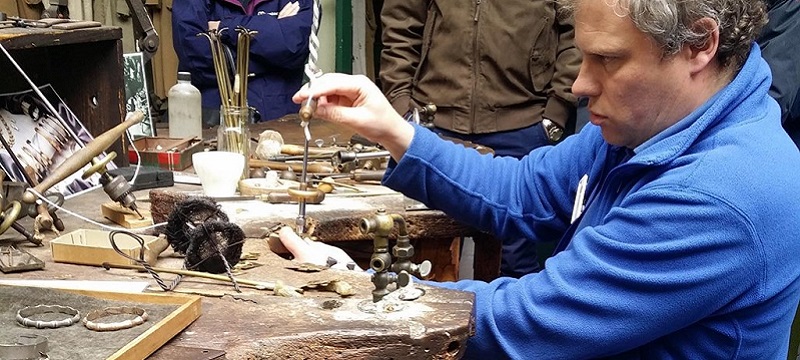 Built around a 'perfectly preserved jewellery workshop' the Museum of the Jewellery Quarter reveals what working life was like in this famous neighbourhood of Birmingham. As well as guided tours and demonstrations, there are regular workshops and exhibitions such as the Silver Bangle Jewellery Workshop, Songwall Autumn Sessions, and a collection of work by Willard Wigan MBE in autumn 2017!
"A fantastic museum to visit to learn about an art that is not well known about. Before you go you need to book a tour if you want to see the true story of the place where the museum is based, and what a story. Tour and demonstrator guide Rupert was beyond brilliant."
The Symphony Hall
Birmingham's Symphony Hall is 'widely considered one of the finest Concert Halls in the world' and hosts everything from jazz and folk music to rock concerts and stand-up comedy. Built in the shoebox shape that is traditional of 19th century halls, this arts venue has a 5-star review on Euan's Guide!
"We spent the afternoon at the Birmingham Symphony Hall listening to the CBSO accompany the film 'Frozen'. It was a fabulous performance that we both really enjoyed. We had brilliant seats and I didn't pay for mine as I am a carer. I pre-booked a disabled parking space that was right outside the main entrance to Symphony Hall."
Have you been to Birmingham?
Where is your favourite accessible cultural venue in the city? Write a review!
You might also enjoy:
Wheelchair accessible pottery and disabled access at mac Birmingham
An independent cinema with a difference
Disabled access reviews in Birmingham
Locations: Birmingham