Food and drink in Broughty Ferry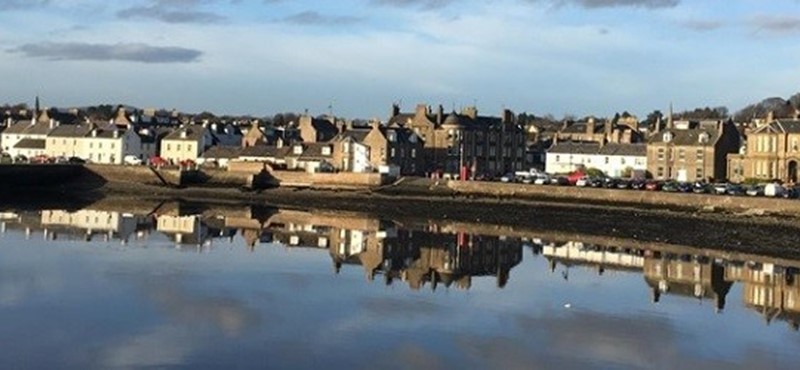 Broughty Ferry, Dundee's fishing village and beach neighbourhood, is full of cosy restaurants and lively bars! Local Euan's Guide Ambassador Claire D'All and other locals have reviewed disabled access at their favourite restaurants along the waterfront and in the village centre, and here's what they told us:
Sol y Sombra Tapas Bar
A restaurant with no menu
A firm local favourite, Sol y Sombra Tapas Bar is a colourfully tiled tapas restaurant which will hit the spot with adventurous eaters! There is no menu here, and instead you'll be asked for any dietary requirements before being surprised with plates of tapas at your table.
"There was a small ramp placed at the step to Sol y Sombra which meant that I didn't have to wait and ask to get inside. There is a disabled toilet on the access level of Sol Y Sombra however it is quite small."
Bruach
The place for a prosecco brunch
A popular Broughty Ferry brunch spot, Bruach serves up homemade pancakes, the 'big Bruach breakfast', eggs bennies and lots more lazy-morning snacks to enjoy with friends.
"Bruach has level access into it and is very spacious inside however, on a Friday or Saturday night when it can be quite busy you can struggle to find somewhere to sit/stand."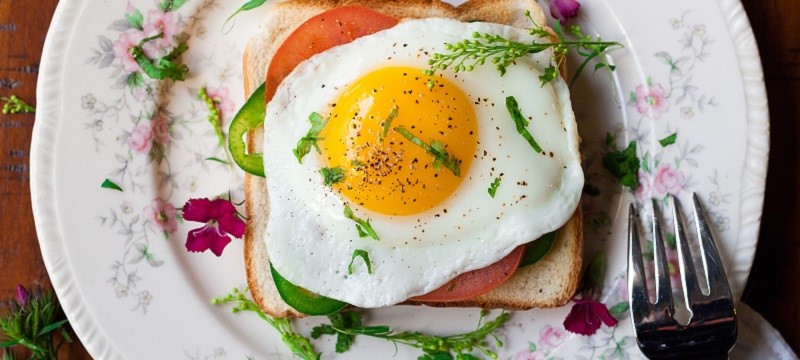 The Fort Hotel
For a taste of award-winning Italian food
Inspired by the Italian town of Borgo Val di Taro, the Borgotaro is The Fort Hotel's own restaurant in the village centre. It's the place to be for wine and snacks with friends!
"Great place for delicious food. There is a step at the front of The Fort so if you are in a wheelchair you must use the door around the back. When I visited it was summer, so the back door was open because that is also where the beer garden is, but if the door wasn't open someone would have to go in and ask for the door to open because there is no bell."
The Cambustay
A country pub that flourished in the jute era
Charming and rustic, The Cambustay on Dalhousie Road has a menu full of hearty food and a fine selection of cask ales along the bar.
"Enjoyable and nice food. Level access. Would recommend and will continue to visit."
The Royal Arch
An Art Deco inspired Bistro
Once a stable, the Bistro Bar at The Royal Arch on Brook Street is a good spot for a coffee or classic Scottish food. You can also eat in the old Tavern Bar with its spectacular hand-carved bar and friendly staff.
"There is a step to get into the bistro side of The Royal Arch, but you are able to ask for their ramp. A few of the tables in the bistro are also raised to be at a more suitable height for wheelchair users."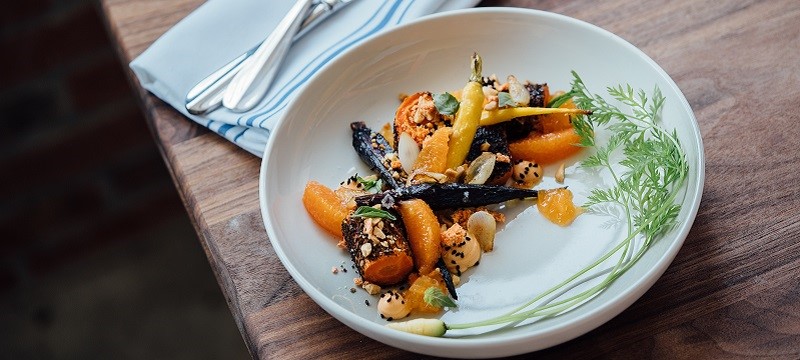 Forgan's
The place for cosy gatherings
At Forgan's you can hire a private bothy to dine in with guests, and each has its own character and menu! Intimate and modern with a rustic twist, it's an accessible restaurant that's great for a Sunday roast with friends.
"Wheelchair accessible restaurant with lively atmosphere. Level access with automatic door."
The Ship Inn
A restaurant fitted with features from Captain Scott's RRS Discovery
A traditional pub with timber walls and burgundy leather seating, The Ship Inn is a popular haunt by the waterfront on Fisher Street. It has its own distinct dining room, The Waterfront Restaurant, where dolphins have been spotted playing in the Tay!
"There are two entrances to the Ship Inn, however only one of them is level access. It is the side door that is the accessible one, it is quite narrow to get through but manageable."
Fisherman's Tavern Hotel
A tavern inside a row of 17th century cottages
The Fisherman's Tavern on Fort Street is a popular pub and restaurant with beach-goers, and it has an accessible beer garden for those sunny days. The restaurant is a local favourite and has been named as one of Scotland's best places to eat.
"There are two entrances into this pub, both are accessible. Even though it was colder on the day I did this accessibility pub crawl, I still went to see the Fisherman's outdoor seating area. It was very accessible and easy enough to get to with level access."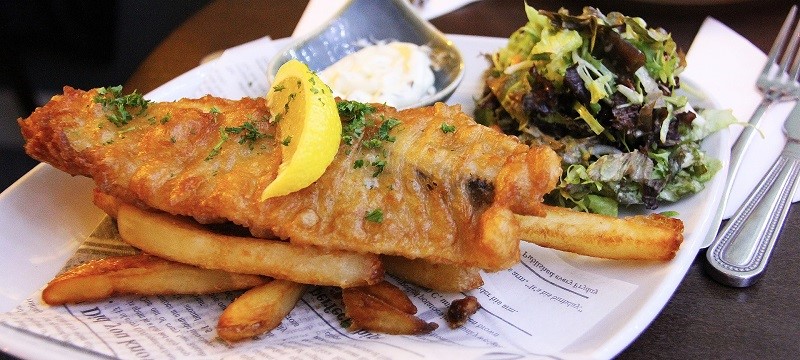 The Gulistan House
For a tasty meal inside a Gothic church
This long-running family business is a hit with locals and The Gulistan House even has a function hall if you're looking for somewhere to celebrate! Wheelchair access is a little tricky if you don't know where you're going, but it's manageable according to local reviewer Claire D'All:
"Wheelchair accessible restaurant with delicious Indian food. The restaurant may not look like it has level access from the front, however there is an accessible entrance around the back."
Have you been to Broughty Ferry?
If you know where to eat or visit with good disabled access in Broughty Ferry, we'd love to hear about it! Write a review >>
Claire D'All's Broughty Ferry accessibility pub crawl
Love Claire's disabled access reviews? See all of them including videos of her Broughty Ferry Accessibility Pub Crawl here.
Locations: Broughty Ferry, Dundee