March Reviews to Read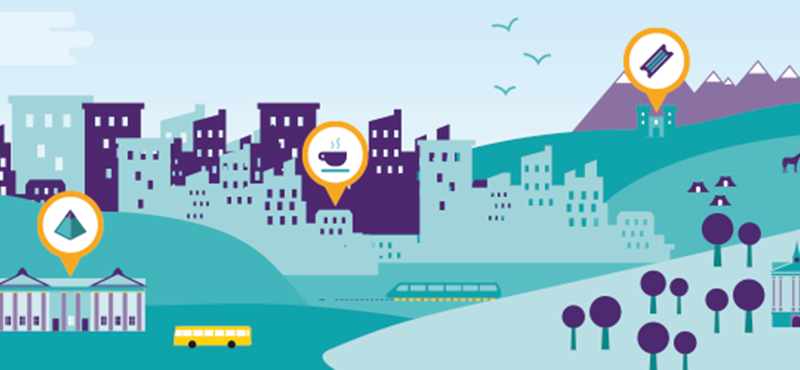 | | |
| --- | --- |
| | Written by Claire D'All, Reviewer Engagement & Outreach Coordinator |
Hi everyone, I hope you are all well and keeping safe in the challenging uncertain time around the world. Before most of us had to self-isolate or at least social distance ourselves, we got great reviews from people in March. I am sharing some of my favourite reviews below and announcing our reviewer of the month.
We love hearing about new places that have recently opened and this month mickman has been telling us about his visit to Sugo Pasta in the city center of Glasgow. It sounds like a lovely place and it's interesting to hear the menu only serves 9 dishes. One of the main issues, which I hadn't ever thought of before when visiting someplace, is that in the toilet the "the flush on the far side nearest the wall that you cannot reach from a wheelchair."
For a couple of reviews in March our reviewer LIrwin was in Cleveland, America and during her stay they visited the Rock & Roll Hall of Fame. It definitely sounds like someplace I would visit if I ever travelled to Cleveland as it sounds like a very entertaining day out. The organisers also sound very clued up on great accessibility features that they offer including sensory bags, wheelchairs to rent and American sign language interpreters that you are able to book in advance.
I found EllieNairn's review very helpful of Starbucks in Perth and her use of images within their review is fantastic for illustrating what they have written. It's great to hear that the staff are very friendly and helpful every time she visit, and that they are patient with whichever speech format she uses.
Another travelling review we had in March was from T_H and her visit to Nice, one of the destinations that she visited was Notre-Dame du Port. It sounds like she had a lovely time watching the free classical music concert that takes part in the winter season and performed by Orchestre d'Harmonie. 
Reviewer sarahcamley visited V Rev Vegan Diner recently and even though the door was quite heavy to enter was level access for wheelchair users and she was able to fit under the table in her wheelchair. Unfortunately, there wasn't much space around the lift area though due to things being stored here.